Henderson vs Edgar 2 Results: 5 Top Contenders for Henderson's UFC Title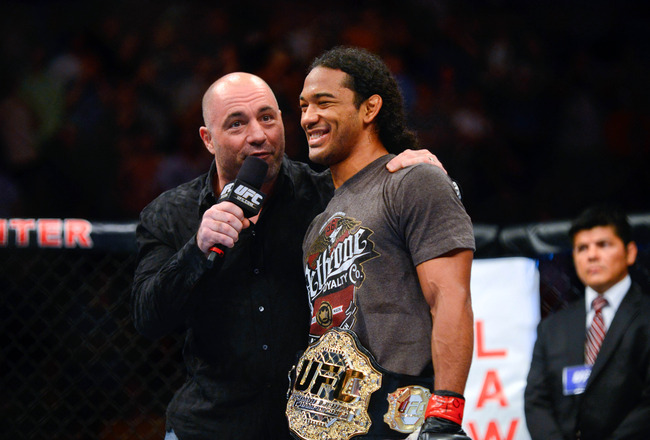 Ron Chenoy-US PRESSWIRE
While there has been much debate about who should have won UFC 150's title bout, the fact remains that Benson Henderson is the UFC lightweight champion.
After taking a second close fight against Frankie Edgar, Henderson can now focus on other fighters for the time being.
While we know Nate Diaz is next for Henderson, there is a long line of fighters who are looking to get the next stab at the champion.
Here is a look at the fighters who should be closest to getting a shot at Henderson.
Donald Cerrone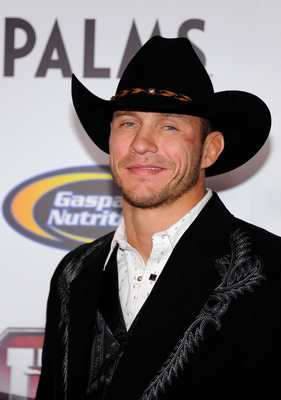 Ethan Miller/Getty Images
Donald Cerrone is a guy who I think doesn't get enough respect on rankings.
Cerrone has only lost four fights in his career...two of which have come by Benson Henderson.
His only UFC loss was to Nate Diaz. Besides that, Cerrone has won six UFC fights—four by knockout or submission—against some tough competition.
Cerrone has never been knocked out in his career and is one of the most exciting fighters in the UFC today.
Given his personality outside the Octagon and his two previous losses to Henderson, he would love to get one more shot at the champ.
Anthony Pettis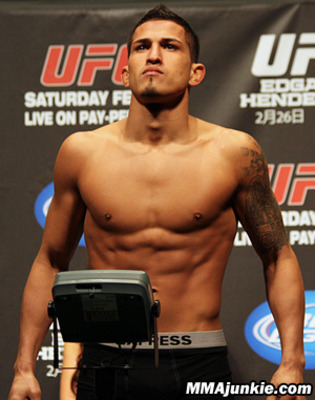 Photo by MMAjunkie
If it weren't for Frankie Edgar and Gray Maynard's second fight ending in a draw, Anthony Pettis could possibly be the UFC lightweight champ.
Edgar and Maynard's match led to Pettis taking a fight instead of waiting for a title shot.
Pettis then lost to Clay Guida in a matchup that saw him attempt many submissions despite being on his back.
Pettis has since won two straight and a possible fight against Donald Cerrone could be for the next title shot.
While Pettis can be a flashy fighter, the real edge he has over other fighters in the division is that he's already defeated Henderson once.
Pettis beat Henderson to become the last WEC lightweight champion and scored one of the greatest highlight moves in recent MMA history.
Gray Maynard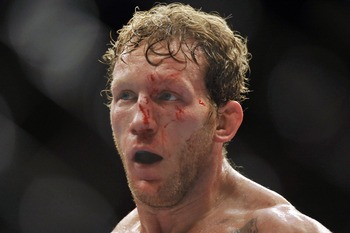 Joe Camporeale-US PRESSWIRE
Although Gray Maynard failed to capture the lightweight title twice in 2011, he is still one of the best fighters in the division.
After the draw and loss to Frankie Edgar, Maynard chased Clay Guida around for the better part of five rounds in his most recent fight.
Now that he's back in the win column, don't expect Maynard to do anything less than win.
The loss to Edgar was just his first career loss, and he should be hungrier than ever to get back to a title shot.
Frankie Edgar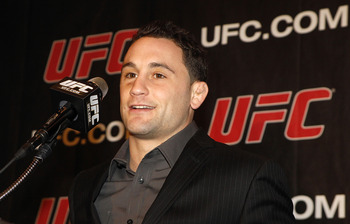 Michael Cohen/Getty Images
After a second close fight, Frankie found himself on the receiving end of his second straight loss.
The former champ thought he did enough to win the fight, but two judges did not see it that way.
Whether you though Edgar won the fight or not, whether he should get another shot at Henderson or not, for now he will have to wait.
Even though he's lost two straight, Edgar is still the number two lightweight in the world, and should stay in the division.
While a fight with Maynard could be fun, it's time for Edgar to face a different opponent.
Maybe a bout against Clay Guida (if he doesn't run) or Diego Sanchez could be a fun one.
Nate Diaz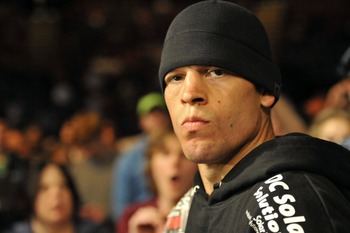 Joe Camporeale-US PRESSWIRE
For now, Nate Diaz is getting the next shot at Benson Henderson.
Diaz is a tough fight for anybody, because he is just like his older brother Nick–minus the controversy.
Diaz is a decent striker, great submission artist, and is of course known for his in-fight taunting that throws some fighters off.
It will be interesting to see how the younger Diaz does in the first title fight of his career.
It will be no easy task, because Henderson is a tough fighter who has never lost by knockout and is extremely hard to submit.
Keep Reading