Olympic Volleyball 2012: Who Will Be Kerri Walsh's New Beach Volleyball Partner?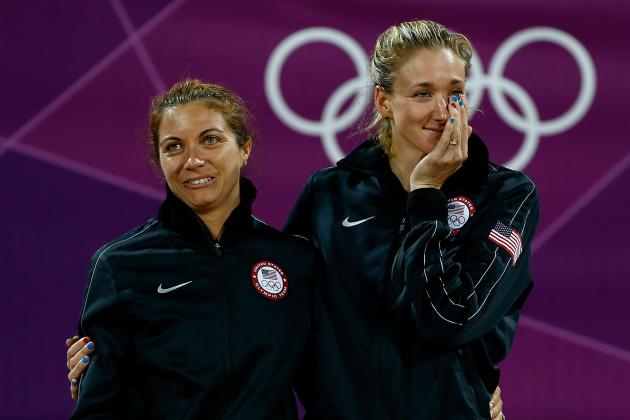 Jamie Squire/Getty Images

Kerri Walsh Jennings and Misty May-Treanor will go down in history as the greatest beach volleyball duo of all time. They won every Olympic competition in which they took part, culminating in three straight gold medals.
The duo play off one another perfectly and balance each other out.
May-Treanor is ready to retire and raise a family. However, Walsh Jennings isn't ready to bow out of the sport just yet, and plans to try for a fourth gold in Rio.
Walsh Jennings herself doesn't even know what it will be like to play without May-Treanor (via Jordan Schultz of the Huffington Post):
I have aspirations beyond today in this sport, and I want to play in Rio in 2016 and win a gold medal there. That being said, I can't imagine it. I can't picture it. I feel a little bit brokenhearted to even think about trying to do any of this without Misty. It doesn't seem possible at this moment right now and that's been building in me today.
Which beach volleyball player can fill the large shoes that May-Treanor will leave?
Here's a look at some of the best possibilities.
Begin Slideshow

»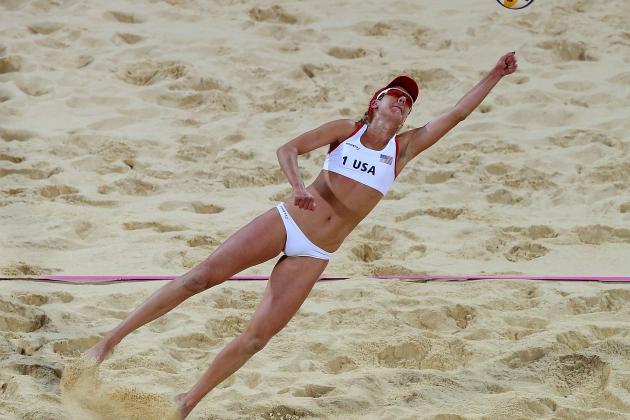 Ryan Pierse/Getty Images

April Ross, 30, was on the silver-medal team that lost out to May-Treanor and Walsh Jennings.
Her partner, 35-year-old Jen Kessy, plans to retire in one year. Therefore, Ross would be an ideal replacement for May-Treanor, and both Ross and Walsh Jennings have discussed the possibility.
Ross has age and experience and knows what it's like to play in a gold-medal match.
"She's a winner," Walsh Jennings told the Associated Press (via the Washington Post). "She's a champion, she's a fighter, she's someone I'd be honored to play with."
Ross has one of the best serves in the world, and serving was one of Walsh Jennings and May-Treanor's only weaknesses.
She is strong offensively, but it's May-Treanor's defense which really needs to be replaced.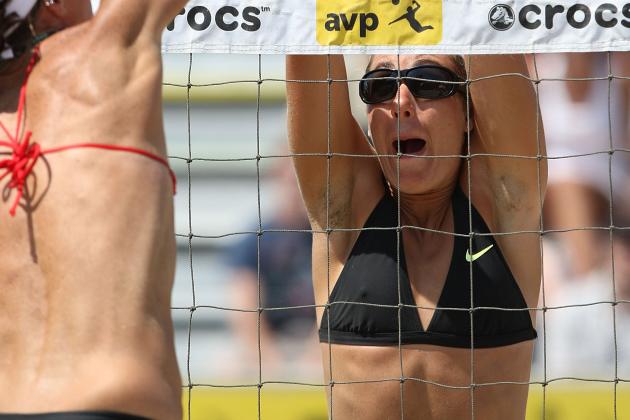 Jed Jacobsohn/Getty Images

Walsh Jennings will play in an FIVB event in Poland next week with Nicole Branagh.
"Nicole is such a no-brainer," Walsh Jennings told the Associated Press (via the Washington Post). "She deserves it."
Branagh, 33, is a former indoor player who has played with both May-Treanor and Walsh Jennings when the other partner was out due to injury, pregnancy or retired.
Branagh was supposed to partner with Walsh Jennings in London before May-Treanor decided to come back. You have to wonder if Branagh is at all bitter about the situation.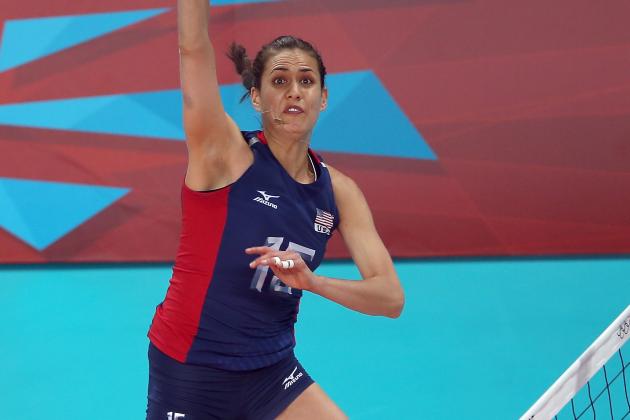 Elsa/Getty Images

This is a bit of a long shot, but you never know.
Logan Tom, 31, is a four-time Olympian on the indoor volleyball side. She has been waiting for a U.S. gold medal in volleyball. If Team USA finally wins it, she might be ready to switch over to beach.
Tom has expressed some interest in playing beach volleyball, and has played it at times, but usually returns to the indoor game.
Walsh Jennings and Tom are both Stanford graduates—Walsh in 2000 and Tom in 2002.
Jamie Squire/Getty Images

Jen Kessy, who partnered with April Ross to win silver in London, has expressed her desire to retire in a year. She is 35 years old. However, there is the possibility that Walsh Jennings could convince Kessy to play with her.
I can't imagine Kessy leaving Ross if she doesn't retire, but you never know.