The Funniest Celebrity Lookalikes for NFL Players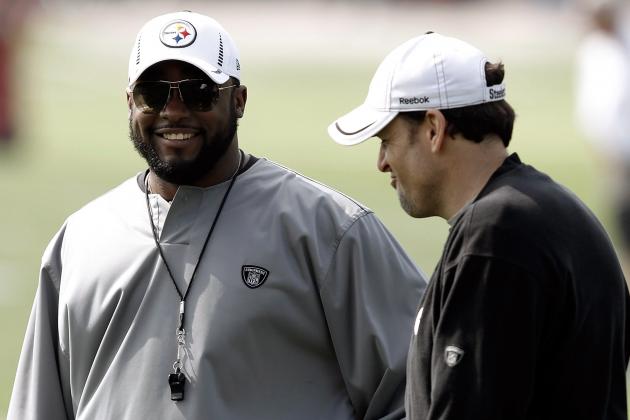 Jared Wickerham/Getty Images
Yes, Mike Tomlin looks like Omar Epps.
Much like Tina Fey and Sarah Palin look exactly alike, there are quite a few NFL players and celebrities that do as well.
While everyone knows about the resemblance between Mike Tomlin and Omar Epps, there are quite a few more celebrities out there that look like NFL stars.
Bleacher Report writing program manager King Kaufman has coined the term "palinfey" to describe a thing of which the parody is the same as the original. When asked about it on his Twitter account, he noted:
Yes. A thing the parody of which looks like the thing RT @stevepaulo Google search for palinfey yields no results. Did you coin a term here?

— King Kaufman (@king_kaufman) August 9, 2012
Let's explore who the palinfeys of the NFL are and have some fun doing it.
Begin Slideshow

»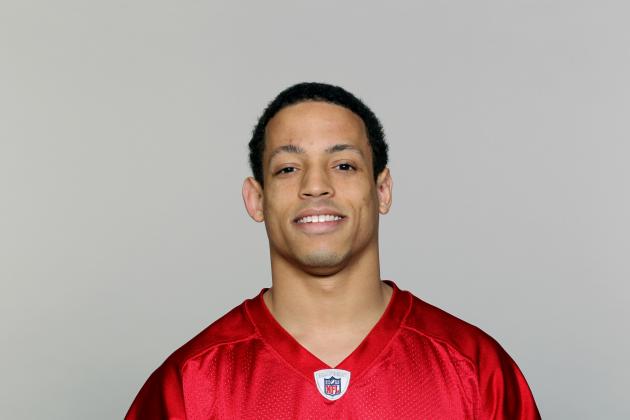 Handout/Getty Images

Brent Grimes has been one of the top 10 cornerbacks in the NFL over the past two seasons. He has been able to make a Pro Bowl based on his talent alone.
He also has one of the most interesting wives in the league—seriously, check out Miko Grimes' Twitter feed @iheartmiko.
His celebrity lookalike is...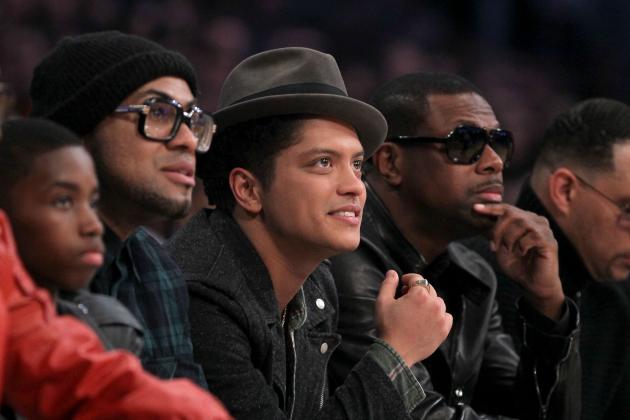 Kevork Djansezian/Getty Images
Mars (in the hat) is about the same height as the athletic corner.
Yes, the multi-Grammy Award winner. Both men are extremely talented, and the looks aren't where the similarities stop.
Mars is all of 5'5", and if it were announced that he was actually Grimes' little brother, no one would be shocked.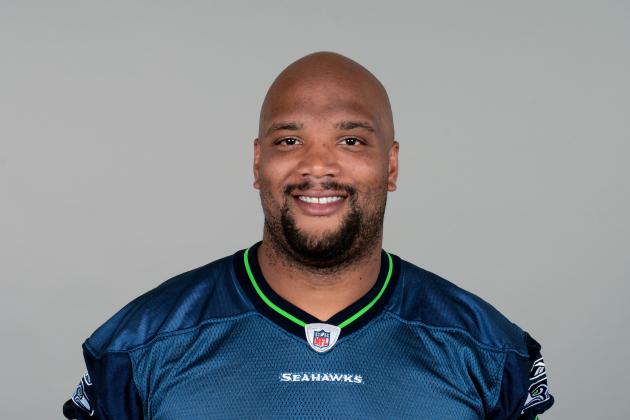 Handout/Getty Images

Seahawks defensive tackle Alan Branch is one of the best pluggers in the middle in the NFL.
However, remove the helmet from the gentle giant, and you have one of the nicest guys out there.
Take a step forward to see what he'll look like when he's older...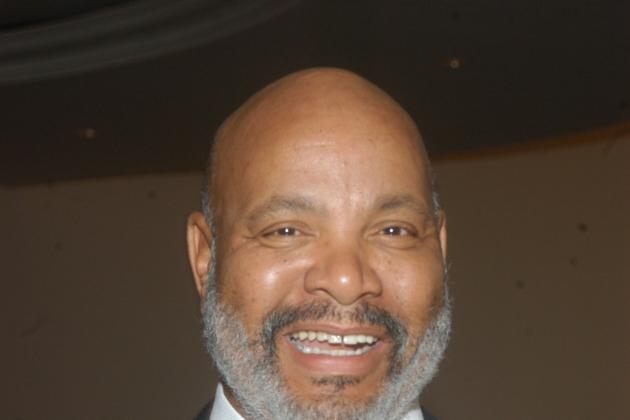 Courtesy tvone.tv
The actor, who famously played Philip Banks on TV's The Fresh Prince of Bel-Air, is a definite lookalike.
While both are bigger men, the question is, could Avery have played nose tackle had he focused on a career in football?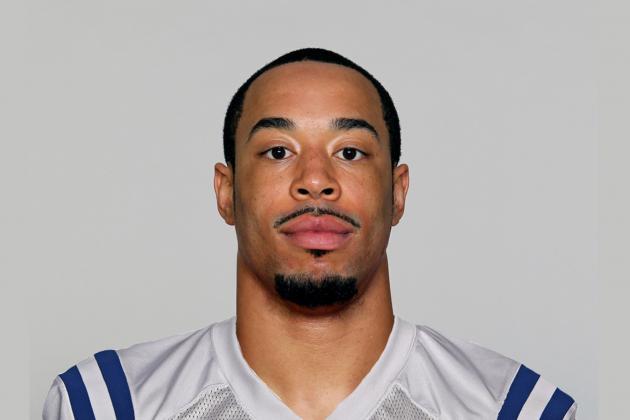 Handout/Getty Images

The former top-10 pick looks surprisingly like a particular rapper, especially now that he has completely slimmed down from his former weight of nearly 300 pounds.
The mediocre defensive end strongly resembles...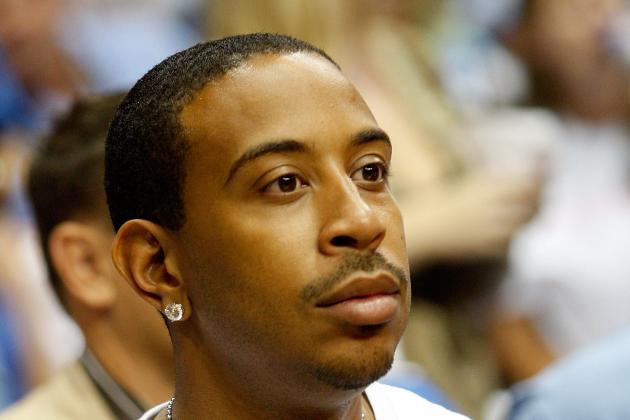 Chris Graythen/Getty Images

Yes, Ludacris. The Atlanta rapper and former Atlanta star share quite a few similar facial features.
What's more, both share a surprising lack of relevance in today's society. Anderson has become a journeyman, and Ludacris has become an afterthought.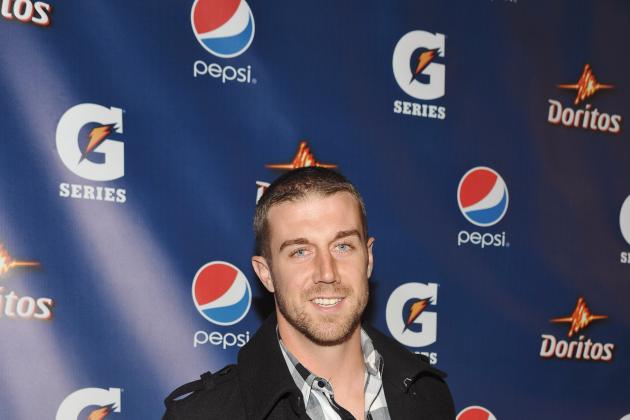 Mike Coppola/Getty Images
Yes, this is Alex Smith of the 49ers
Alex Smith is arguably in the best situation of any quarterback in the NFL.
However, he is married to a former Oakland Raiders cheerleader and is from the rainy area of Seattle.
He looks quite a bit like...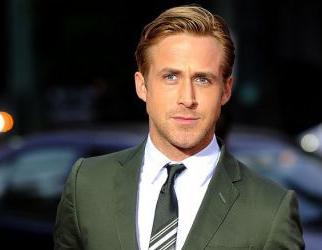 Courtesy AskMen.com
Ryan Gosling is known for his roles in movies such as The Notebook.
The next time your girlfriend makes you watch that movie, just drift off to football and imagine Gosling is Alex Smith running a touchdown. It would definitely be more interesting.
Scott Carasik is a Featured Columnist and Trends and Traffic writer for Bleacher Report. As a Featured Columnist, he covers the Atlanta Falcons, NFL and NFL draft. He is also the Falcons analyst at Drafttek, runs the NFL draft website ScarDraft.com and hosts Kvetching Draftniks Radio.