Tottenham vs. Newcastle United: 10 Bold Predictions as Spurs Open Season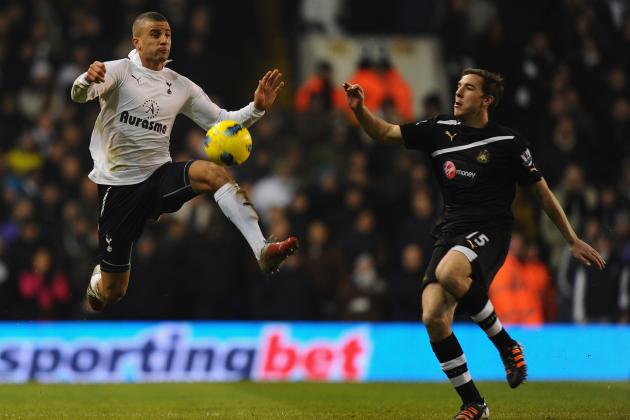 Mike Hewitt/Getty Images

Tottenham fans have waited three long months for Premier League redemption, and it's finally here!
Saturday marks the introduction of Andre Villas-Boas as Spurs' newest manager, taking over after the tumultuous reign of Harry Redknapp.
Fans in north London will see more than a few new faces in lilywhite as Jan Vertonghen debuts at centre-back and Gylfi Sigurdsson is slotted in as an attacking midfielder.
Ledley King, one of Tottenham's all-time greats, has retired due to injury and Rafael van der Vaart may not even crack the starting lineup due to Sigurdsson's superb play during the preseason.
There's a lot to look forward to and very little to predict in Spurs' season opener against Newcastle United on Saturday, but that won't stop me from offering up some of my predictions.
So sit back, relax and check out my bold predictions as you look forward to Tottenham's league opener against Newcastle United.
Begin Slideshow

»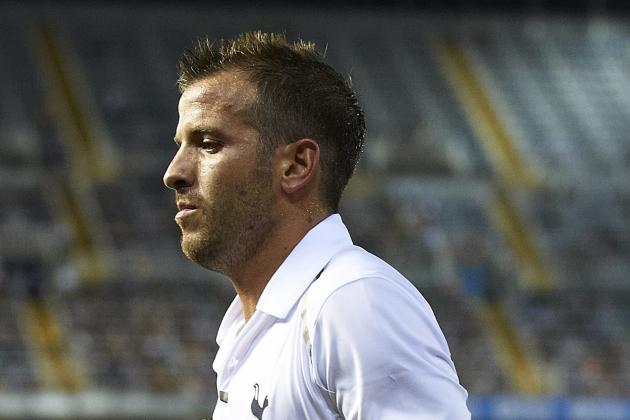 Manuel Queimadelos Alonso/Getty Images

He started 28 of Tottenham's 38 league matches last season, but new manager Andre Villas-Boas is taking Spurs into new territory, and with the signing of Icelandic wonderkid Gyfli Sigurdsson, it looks as though they're leaving Rafael van der Vaart behind.
The 29-year-old Dutchman barely made a peep during preseason play. In my opinion, the club would be better off selling him and finding someone to shore up their lack of forwards or centre-backs.
Sigurdsson has earned the start with hard work this summer, Villas-Boas will give it to him...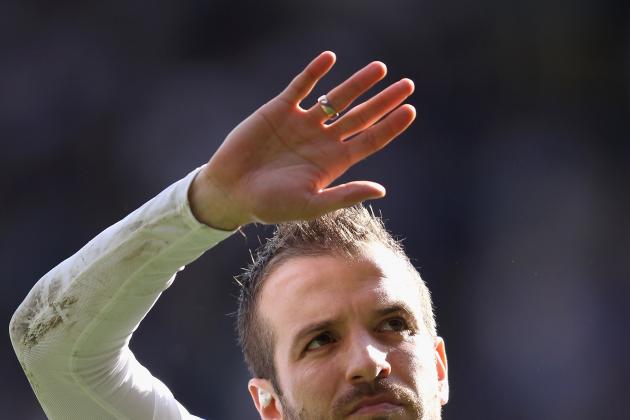 Clive Rose/Getty Images

...and let him keep it for the full 90 minutes.
Rafael van der Vaart is on his way out. Although the attacking midfielder was—and still is—a fine player for Spurs, he's expendable with Sigurdsson's arrival and successes.
With all the transfers that have come in this summer and no Champions League to back it up, Chairman Daniel Levy will need every pound he can find.
The Dutchman will be given a chance to play at White Hart Lane, but it'll probably be out wide, causing reports to start leaking of the midfielder's wish to transfer.
Mark it down—Rafael van der Vaart will be leaving North London in January.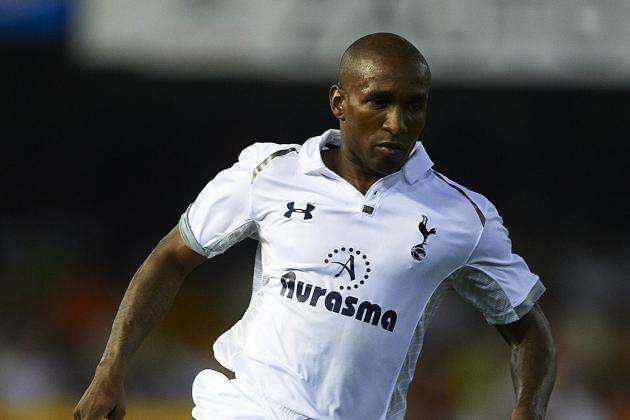 Manuel Queimadelos Alonso/Getty Images

Harry Kane has gotten a good look with the senior team this preseason, and although he's growing into a first-rate striker, he's not there yet.
As a result, Gareth Bale has been slotted at striker more often than at wing, and the notion around North London is that the Welshman, fresh off signing a new contract, could fill in quite a bit this season at forward.
Defoe, however, has been playing second fiddle, and either wants to be Spurs' striker or leave, according to The Mirror. Villas-Boas will give him what he wants, starting Bale on the wing and Defoe up top.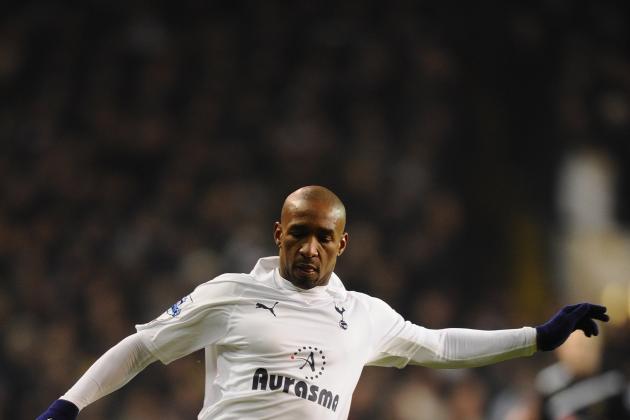 Mike Hewitt/Getty Images

Defoe scored 14 goals last season. How's this a bold prediction?
Because it's about Defoe scoring the opening goal.
Former manager Harry Redknapp had a very, very specific role in mind for Defoe last season—wait until the opposition is dog tired and let the 29-year-old run circles around centre-backs for the last half hour of matches.
I don't say that to knock Redknapp's tactics, because it certainly worked—12 of Defoe's 14 goals last season were in the last 30 minutes of matches.
My bold prediction? Defoe starts the 2012-13 season with the opening goal rather than the closing one, and if you saw his amazing strike to beat Italy this week for England, you'll know why this isn't too much of a stretch.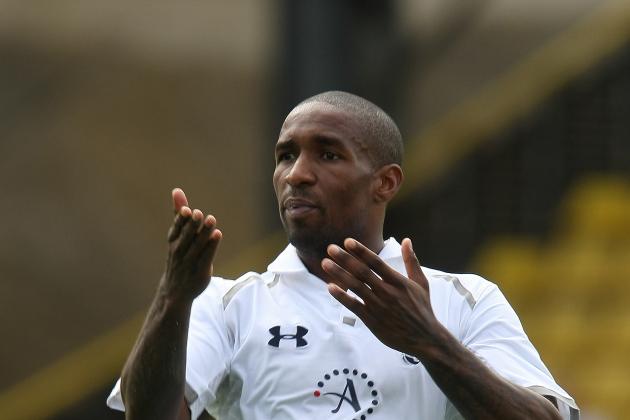 Pete Norton/Getty Images

I could predict that Defoe would score within the first half, but that's just not enough.
The first 30 minutes? I'm going bolder.
Defoe will receive a beautiful, midfield cross from newly acquired Gylfi Sigurdsson and surprise everyone at St. James Park with an early 1-0 Spurs lead.
Everyone except me that is.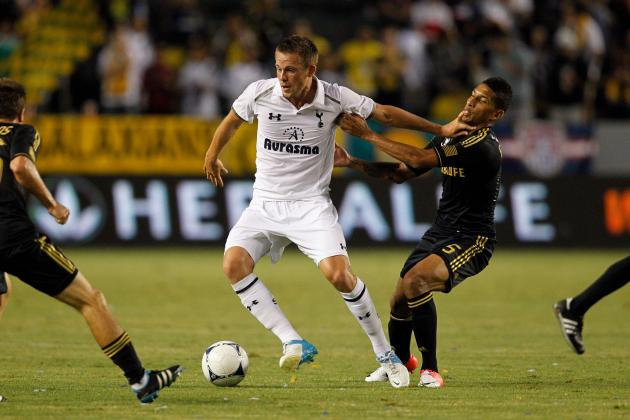 Ric Tapia/Getty Images

Fans in North London couldn't have dreamed of Gylfi Sigurdsson making a better transition to his new club.
Heck, it wasn't even two weeks after signing that he scored his first goal for Tottenham—a 56th-minute strike against League One side Stevenage.
The 22-year-old scored two goals and assisted on one more, contributing directly to half of Tottenham's six goals this summer.
Last season, Newcastle United was vulnerable to fast-break situations and, as a result, opponents played very aggressively against them.
Sigurdsson can put together an attack very quickly, and with the Magpies' centre-backs focusing on the equally fast Defoe, the pitch is wide open for one of the newest members of Spurs to fake a pass to Defoe and take the shot himself.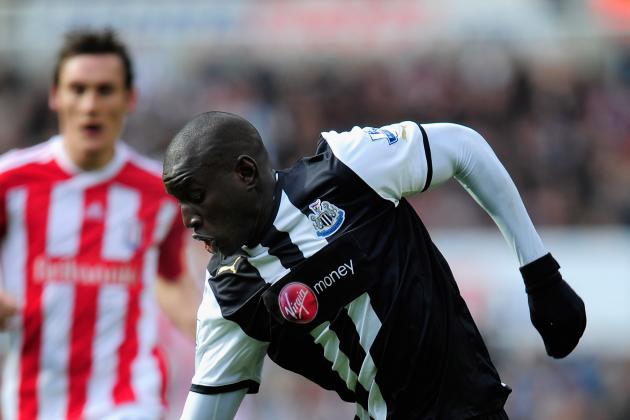 Stu Forster/Getty Images

For fifth place in the league table, Newcastle had a dreadful time keeping the ball and creating opportunities last season—the Toon averaged just 47 percent possession and four shots on target per match.
So why would they have more of the ball here?
More so than their lack of forwards, Tottenham's centre-midfielders are the biggest point of worry for any Spurs fan.
Scott Parker will be missing at least the first month of matches and it looks like that could be a lot longer with Villas-Boas' pursuit of Rennes midfielder Yann M'Vila.
Sandro was a force to be reckoned with in the Olympics, but he rarely got playing time with Harry Redknapp at the helm and it still remains to be seen how he plays with this new Spurs side.
Newcastle will take advantage of Tottenham's middle and work the ball around them for most of the match.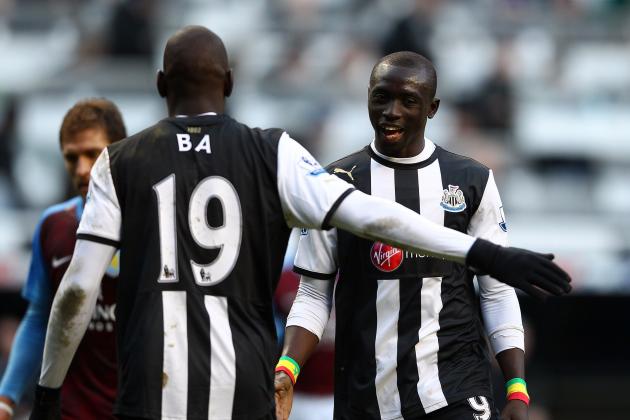 Julian Finney/Getty Images

As I said before, Newcastle only averaged four shots on target per match last season, and Demba Ba accounted for 3.2 of those.
But with the Toon occupying the middle of the pitch against Tottenham, and their tendency to take a lot of long shots last season, they'll throw everything and the kitchen sink at Spurs 'keeper Brad Friedel as they attempt to overcome a 2-0 half-time deficit.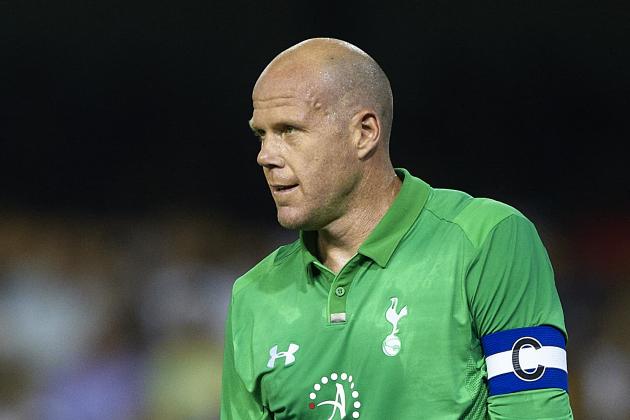 Manuel Queimadelos Alonso/Getty Images

Brad Friedel, I don't know how you are still at the top of your game in the midst of top-tier English football, but Spurs fans are hoping you don't stop anytime soon.
The 41-year-old Friedel collected 14 clean sheets last season and was nearly on his way to winning last season's Golden Glove.
Statistically, Friedel was near the top of every goalkeeping category last season, and he's going to start the 2012-13 campaign off on the right foot—by shutting out Newcastle United in their home opener.
Sorry, Toon fans.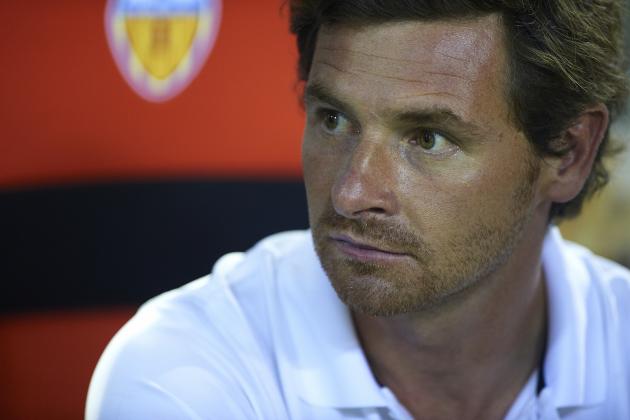 Manuel Queimadelos Alonso/Getty Images

All bold predictions aside, earning three points against Newcastle United—at St. James Park—is a steep mountain to climb, especially considering it's the first match of the season.
That's not to say it's impossible though.
Despite a lack of scoring this summer, Tottenham had a solid preseason campaign and newly acquired players Gylfi Sigurdsson and Jan Vertonghen are doing better than most expected gelling with their new club.
But these are what I think will happen when Andre Villas-Boas leads Tottenham to Newcastle United on Saturday. Comment below and let me know yours!