WWE Tag Teams and Why the Time for a Revival of the Division Is Now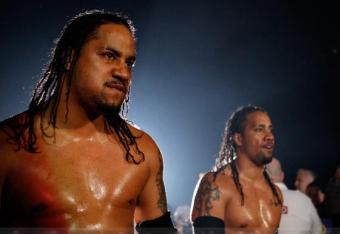 Photo from wwe.com

WWE has the talent on its roster right now to put forth a tremendous tag team division. With a number of teams gelling and developing their own fanbases, this is the time to act.
A tag team revival helps midcard wrestlers achieve success they might not have otherwise. It strengthens the product as a whole, adds variety to wrestling cards and satisfies a good chunk of fans out there.
WWE has everything in place. There's no need to hunger for the good old days.
A new golden age is ready to be born.
Existing Tag Teams
WWE's tag team division has been growing slowly over the last few months. It's not overflowing yet, but there are more than enough exciting teams to push the division back into the spotlight.
Current champs R-Truth and Kofi Kingston definitely feel like two random guys just thrown together. All it would take to alleviate that would be to have them give more promos and fight in more matches.
Let fans see them working together more. Chemistry will develop. Truth and Kingston are captivating performers and bring a solid amount of name power to the division.
The Prime Time Players are gathering steam quickly.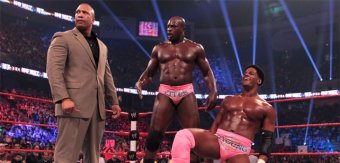 Photo from wwe.com
Having Abraham Washington in their corner is a great help. Perhaps he can take on a second team and grow a stable.
He serves as a mouthpiece for two guys in Darren Young and Titus O'Neil who aren't going to be compared to The Rock anytime soon.
Young and O'Neil clearly have a bond. They are both good workers who aren't likely ever going to be main-eventers.
The Usos were gaining momentum for a while, but they haven't been seen much lately. They fit together as a team both visually and in terms of their ring work.
WWE either needs to up their mic time or have a manager do for them what AW is doing for The Prime Time Players. Fans just don't know anything about them other than their Samoan lineage.
The same goes for Primo and Epico.
Both men can deliver thrilling action once the bell rings, but they just need stories to work with. They're as cohesive as any other team in the division.
Having Rosa Mendes to gawk at is a bonus.
After rocking it in FCW and NXT, Curt Hawkins and Tyler Reks are beginning to creep onto Raw and SmackDown. They make for compelling villains.
Both wrestlers are too talented to be left out. They need to be involved in prominent feuds. They will continue to draw more heat with the more chances they're given.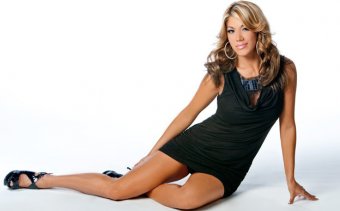 Photo from wwe.com
The more recently formed team of Justin Gabriel and Tyson Kidd is an ideal match. Both Kidd and Gabriel perform breathtaking moves the fans love. As a team, they can provide double the speed, double the acrobatics.
That's six excellent teams to work with. WWE is clearly working toward a three-way feud between the tag team champions Primo and Epico against The Prime Time Players.
It's a wise move that needs to continue. Animosity among all the teams breeds intensity which leads to tag matches people care about.
Tag Teams Yet to Be Formed
There is still room to expand the division. Not only will it offer middling wrestlers an opportunity to shine, but it helps vary the matches in the division.
The issue with both the Divas and tag team division recently has been a constant recycling of a small stock of wrestlers. WWE fans need things to be switched around and shaken up often.
Drew McIntyre is far too talented to be sitting backstage, twiddling his thumbs. Pairing him with someone aids that person's career as well as strengthens the tag division.
Ezekial Jackson and Mason Ryan are both too one-dimensional to do much in singles competition.
Being a part of a tag team masks their limitations. Either they team with a smaller, quicker guy for a thunder-and-lightning-type chemistry, or WWE puts two powerhouses like them together to emphasize their strengths.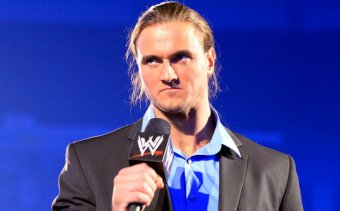 Photo from wwe.com
Yoshi Tatsu could do wonderful things in a tag team match. The way the division is building up now, it looks as if there are more speedy wrestlers.
Tatsu would be right at home working against Kidd and Gabriel or Primo and Epico.
Camacho and Ted DiBiase can offer a lot as well.
WWE cannot depend solely on John Cena. They can't overfeed us the Daniel Bryans, Randy Ortons and CM Punks of the world.
Pro wrestling fans need a healthy dose of tag teams with their singles wrestling.
WWE must put more emphasis on their tag teams. They need to make better use of the men they have sitting around. The tag titles need to be more important, more sought after, more treasured.
The talent in the division is swelling, ready to overflow. If WWE chooses to let it do so, tag teams can be great once again.
This article is
What is the duplicate article?
Why is this article offensive?
Where is this article plagiarized from?
Why is this article poorly edited?