St. Louis Cardinals: Top 5 'Cardinal Killers' in Major League Baseball Right Now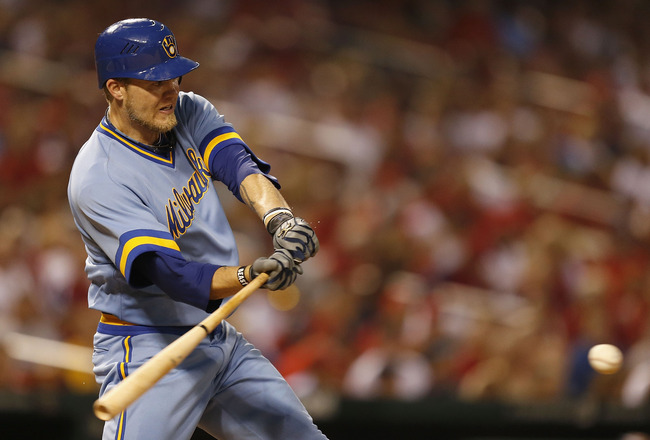 Paul Nordmann/Getty Images
When current St. Louis Cardinals Lance Berkman and Carlos Beltran were members of the Houston Astros, they always seemed to play their best against the Redbirds.
Now, of course, they're wearing Cardinal red and helping the team instead of hurting them.
But, there are still plenty of Cardinal killers out there, guys who seem to elevate their games against St. Louis.
Let's take a look at the current top five Cardinal killers in Major League Baseball.
5. Bud Norris, Houston Astros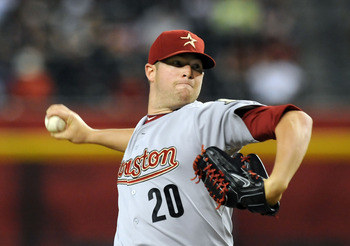 Norm Hall/Getty Images
Norris is an average pitcher at best, with a 5-9 record and a 5.07 ERA this season.
But, when he's facing the Cardinals, he looks like the reincarnation of Cy Young.
In two games against the Redbirds this season, St. Louis hitters are only hitting .227 against the Astros' righty.
The Cardinals have never hit Norris well, hitting .178, .242 and .215 against him in 2009, 2010 and 2011, respectively.
4. Corey Hart, Milwaukee Brewers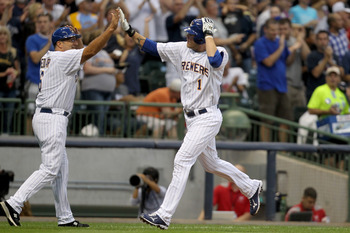 Mike McGinnis/Getty Images
Hart doesn't hit for as high of an average as several of the players on this list, but he hits for more power.
Against the Cardinals in his career, he's hit 10 home runs and has 30 RBI.
He's been especially tough on Adam Wainwright, with three homers and eight RBI against the Redbirds' ace.
3. Bryan LaHair, Chicago Cubs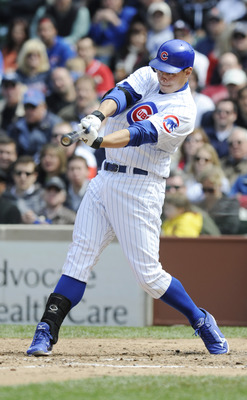 David Banks/Getty Images
LaHair is hitting a whopping .359 with five home runs and nine RBI against Cardinal pitching this season.
For a .263 hitter who has only 14 homers and 31 RBI all season, those are eye-popping stats.
The Cardinals will need to start getting LaHair out to prevent the lowly Cubs from keeping them from a wild card spot.
2. Pedro Alvarez, Pittsburgh Pirates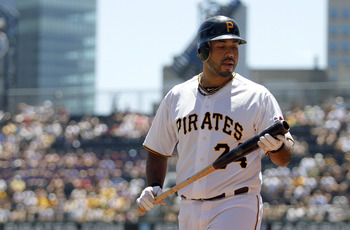 Justin K. Aller/Getty Images
This year alone, Alvarez is hitting .364 with three home runs and 15 RBI against Redbird hurlers.
That average and those RBI totals are impressive when you consider he is hitting just .231 with 58 RBI this season.
He's a big reason the Pirates have been able to hold their own against the Cardinals this year, as opposed to years past, when Pittsburgh has been the Redbirds' doormat.
He'll need to continue that dominance of Cardinal pitching if the Pirates are going to hold off St. Louis in the wild card race.
1. Hunter Pence, San Francisco Giants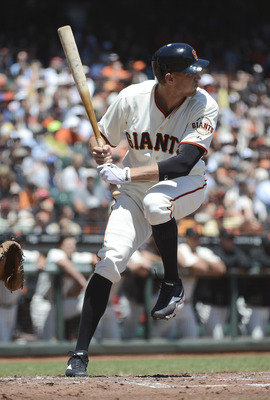 Thearon W. Henderson/Getty Images
From the Astros to the Philadelphia Phillies to the Giants, Pence has killed the Cardinals wherever he's been.
After Wednesday's game, Pence is hitting .329 with seven home runs and 26 RBI against St. Louis for his career.
No matter how much Pence has struggled these past couple of years, he always looks like the Pence of old against the Redbirds.
Fortunately, he's not in the NL Central anymore, so the Cardinals don't have to face him quite as often.
Keep Reading

St Louis Cardinals: Like this team?