Penn State Football: 5 Players You Don't Know with Big Roles This Season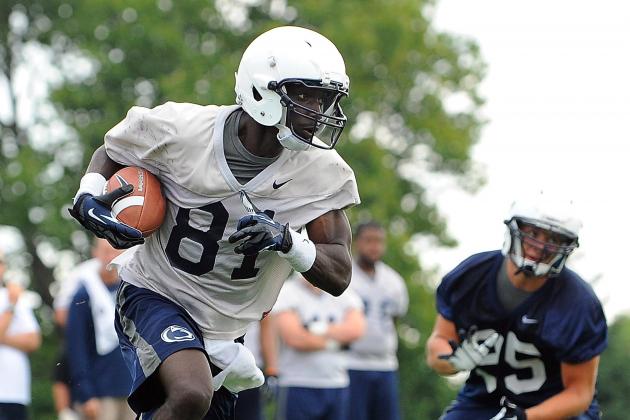 Rich Barnes-US PRESSWIRE

By now, all Penn State fans are aware of the potential to have some really difficult seasons over the next few years. NCAA sanctions stemming from the Jerry Sandusky scandal have severely damaged recruiting. Player transfers from the current roster have left giant holes, particularly on the offensive side of the ball.
Running back Silas Redd, wide receiver Justin Brown and kicker Anthony Fera are key members of the offense who decided to leave. In their absence, Bill O'Brien will look to relative no-names to fill those important positions.
For the most part, the starting defense has stayed in tact. It's the offense that could struggle with so many new starters.
Beyond starting quarterback Matt McGloin, the rest of the skill positions (running back, wide receiver) will be filled by players with little collegiate experience.
For now these players are unknowns. By the end of the season they hope to have their names etched into Penn State history.
Begin Slideshow

»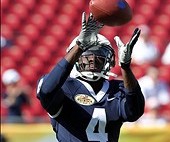 Kim Klement-US PRESSWIRE

With the departure of receiver Justin Brown, Kersey becomes the leading wide receiver for the Nittany Lions. He has six career receptions, more than any of the other receivers on the roster.
Kersey's name shouldn't be totally unfamiliar to fans. He is a senior who has seen some action in the past (110 career receiving yards).
Kersey will likely be a big part of the Nittany Lions' passing game and will be looked to for senior leadership.
He will need to have a big year for quarterback Matt McGloin and the rest of the offense to find success.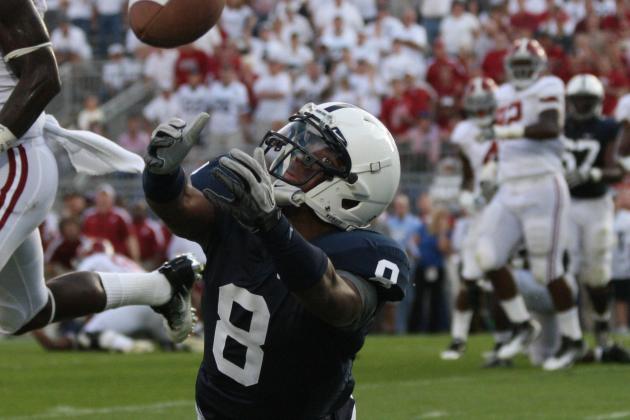 Rob Christy-US PRESSWIRE

Robinson is a 6'3" receiver who will likely become a favorite target for McGloin. Allen possesses great speed that can stretch a defense downfield.
His speed and ability to catch the ball impressed all who witnessed it during the 2012 Blue-White game.
Only a sophomore, Robinson should have a few years to develop into a star receiver for the NIttany Lions.
With the holes it now has on offense, Penn State will look to Robinson to begin to play a major role in 2012.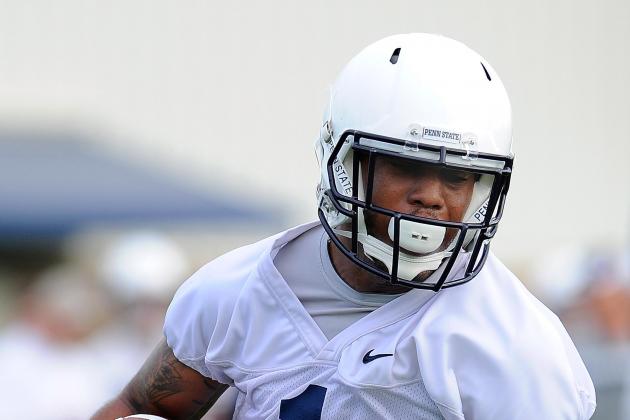 Rich Barnes-US PRESSWIRE

Bill Belton now steps into the starting running back role that was vacated by Silas Redd. Belton will likely be a major part of the Nittany Lions' offense this year. He is a shifty, speedy running back with big-play ability.
The Nittany Lions will look to Belton to carry on the tradition of solid running backs at Penn State. The running game has always been a cornerstone of success at Penn State, and that figures to continue this year.
Belton is known by most Penn State fans, but gets little to no attention nationally. That will change if he can become a star and leader for this 2012 team.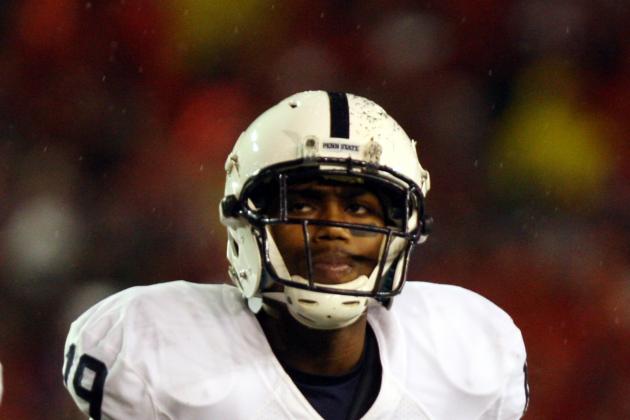 Mary Langenfeld-US PRESSWIRE
Justin Brown's departure leave a hole at WR.
There seems to be a continuing theme on this list: trying to fill holes at the wide receiver position. Alex Kenney steps into a starting receiver role for the first time in his collegiate career.
Kenney, a local product of State College High, is another speedster who could become a playmaker for the offense. Kenney was a standout in college, showing he can play both running back and receiver.
His speed, hands and playmaking ability make him the perfect special teams player. Kenney figures to play a huge role in the return game.
Though he is an unknown to most fans now, Kenney has the potential to be a star for the Nittany Lions.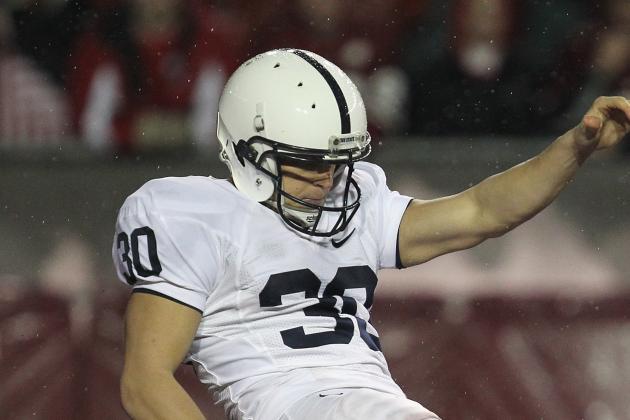 Jonathan Daniel/Getty Images
The Lions look to replace former kicker Anthony Fera.
Chances are, new Penn State kicker Sam Ficken will be known by fans at the end of the season. Of course, it could be for missing a lot of kicks.
Hopefully that is not the case. The sophomore kicker will come in and try to replace the strong-legged Anthony Fera. Fera recently transferred to Texas.
The kicking game can be so important in college football, as many games are won or lost on a kick.
Penn State fans hope that Ficken can step in and provide the solid kicking game that is needed to win.
Note: Senior wideout Evan Lewis has some kicking experience with the Nittany Lions in past seasons.