CM Punk, the nWo, and the Lack of Factions in WWE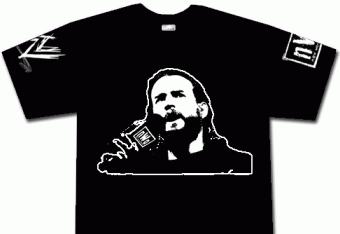 photo by wrestlingforum.com

So, how are you feeling about that shirt?
It's been a little over two weeks since WWE Champion CM Punk turned heel. Yes, he did turn heel, stop it. And as fans digest that, hopefully they will also realize that he is not going to be leading a revamped version of the nWo after all.
That's right, I said nWo. Haven't you heard?
For many of us, it's surely old news by now, but hot on the heels of Punk's attack on the Rock during Raw 1000, the net was inundated with an onslaught of nWo rumors, many of which were teased by original member Kevin Nash himself.
Because, when I think surprise heel turn in 2012, I think nWo. Don't you?
The truth is, some of you will actually agree with that bit of sarcasm, as there is no denying the lasting impact that Hulk Hogan's turn back in 1996 had on the business. It's a moment that is still being felt to this day, and in the minds of many fans, it holds the distinction of being the most shocking turn in the history of pro wrestling.
I suppose that's the key, as fans are constantly using that moment as the measuring stick to compare all others. It's a reasonable point of view, and one that is hard to argue.
But, hey, I have a few minutes, so why not?
Obviously, Hogan's storyline act of cowardice had such an impact because it had been years since fans had seen him run heel. So many years in fact, that a good number of them had no idea he had ever been anything but the big, smiling, prayer saying, vitamin eating, American hero that Vince McMahon had portrayed him to be.
So, when that moment in time occurred, and Hogan proclaimed the birth of the new World order, it was a genuinely shocking event. It still is.
By contrast, CM Punk began 2011 as a heel, and spent a little more than the first half of the year as heel. Fans are used to seeing him break the rules, complain, and sneak attack. It's what heels do best, and Punk was never any different in that regard.
Now that we can all pretty much agree that Punk's heel turn had nothing to do with Hogan's, then perhaps we can get down to the real question.
Why would anyone, in their right mind, honestly believe that Vince McMahon, in all his infinite wisdom, and surrounded by a team of writers, decide to use an old concept with new faces that was not only not original, but one that he had no hand in creating? When has ever done something like that?
Oh yeah, ECW. Okay, well, you got me on that one.
Therein lies the other part of the fascination that so many fans have with the Monday Night War era of the business. They simply cannot get enough of the nWo.
Just as Hogan made history with his monumental heel turn and subsequent morphing into Hollywood Hogan, it is the faction that he led the nWo that captured the imagination of the wrestling world, and has really never let it go.
The mere possibility of an nWo reformation in the modern era is enough to cause the debates to begin raging, and interest to pique from every fan who saw them, to every fan who have only heard of them.
But the fact is, this is indeed 2102, not 1996. Factions are no longer a driving force in storylines, as they were in that era, or have sporadically been since then. Like tag team wrestling, factions seem to have their brief moments in the sun, only to eventually fade away in favor of individual Superstars, who WWE has historically always focused on anyway.
The last successful faction was of course the Nexus, the group of NXT rookies that banded together and declared war on the rest of WWE. With Wade Barrett at the helm, Nexus wreaked havoc in the company back in 2010 and 2011, before he was kicked out and replaced by Punk.
The New Nexus had some potential, especially with a talent like CM Punk at the forefront, but at the end of the day, the angle just dissolved into nothing. Now, WWE has hit that lull that it has seen before, when there are no factions to speak of and none on the horizon.
However, for me, it's hard to imagine that will be the case forever. Factions, if handled properly and booked well, are proven to not only bring fans and ratings, but to bring real drama for the overall storyline.
In many ways, it all began with the Four Horsemen, the group that a majority of fans agree were the true forefathers of the successful pro wrestling faction.
They laid the groundwork for all those who followed, from of course the nWo, to Degeneration X, and several others in WWE.
Again, it's a creative cycle, especially for Vince's company, in which the moment just has to be right for a faction, before one is created, or begins, and then hopefully catches fire. Factions are always an option.
In other words, it's there when Vince wants to use it. And, if he were, for some wacky reason, to decide to recreate the nWo with CM Punk as its leader, then you can be sure that—despite how many of us will shake our heads in disgust—there will be just as many who will love every minute of it.
Besides, you have to admit, that's a pretty sweet shirt.
This article is
What is the duplicate article?
Why is this article offensive?
Where is this article plagiarized from?
Why is this article poorly edited?