US Olympic Medal Count 2012: The 5 Most Important Victories in London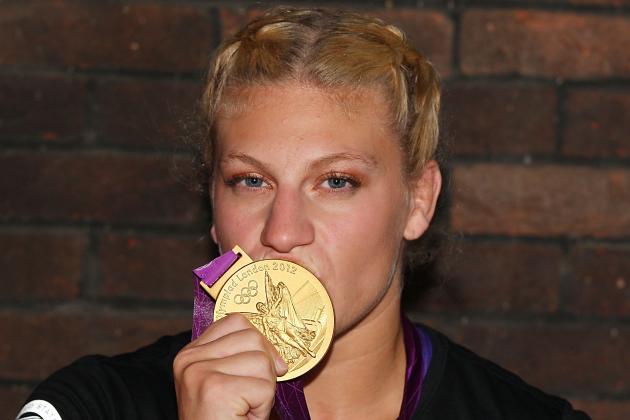 Joe Scarnici/Getty Images

Every medal is a reward for the hard work of the best athletes around the world.
They win because they represent their country well in front of billions. Olympians are celebrated and admired by their fellow countrymen, even if they receive one medal for their country. The United States Olympians have represented their country well, accumulating a total of 77 medals so far.
They lead China by one in the medal count, and the US will most definitely add more medals with women's beach volleyball and women's soccer as strong contenders.
Plus, the US is in the competition for medals in other events, such as the basketball tournaments.
What makes these victories important is not just the athletic feat and hype but the stories behind each of the athletes representing us. The stories of triumph over tragic events and world records are just as important as the spirit of competition.
Here are the five most important victories for the United States, so far.
Begin Slideshow

»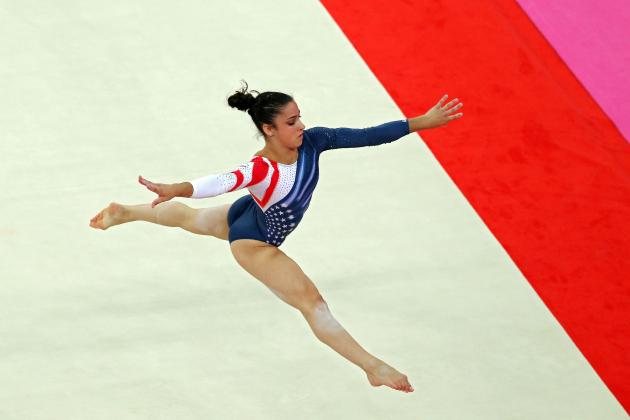 Hannah Johnston/Getty Images

Raisman earned her gold medal in the women's floor exercise. It was her ceremony that made this victory a personal one.
It's been 40 years since the tragedy in Munich. Eleven members of the Israeli Olympic team were kidnapped and eventually killed by Palestinian gunmen.
IOC President Jacques Rogge said there would be no moment of silence at this year's Olympics.
Raisman, a Jewish-American, took offense to that and requested the Jewish song "Hava Naglia" during her gold medal performance.
Raisman told reporters it was important to win and would have supported a moment of silence for the Israeli team.
She accomplished honoring her heritage and provided us with the importance of remembering our backgrounds as well as your country.
Raisman went on to become America's most decorated gymnast this year winning a total of three medals, two gold and one bronze.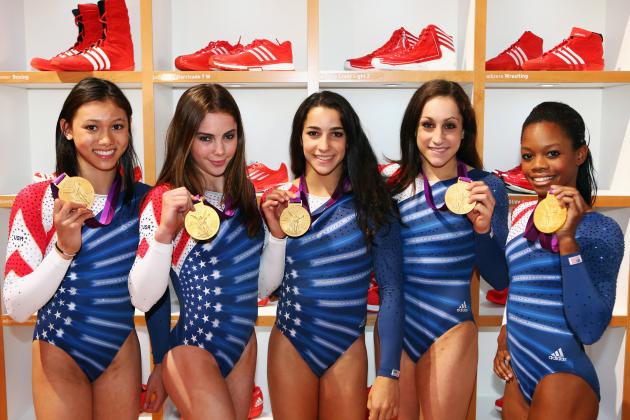 Alex Grimm/Getty Images

Overwhelming hype could have made the women's gymnastics team falter but they lived up to the hype and then some.
Team USA had Raisman, Gabby Douglas, Jordyn Wieber, Kyla Ross and McKayla Maroney. Led by Douglas and Wieber, the Fab Five crushed Russia and Romania to win gold.
It was the first gold for the women's gymnastics team since the Magnificent Seven won in 1996.
The performance was nearly perfect and blew away the competition.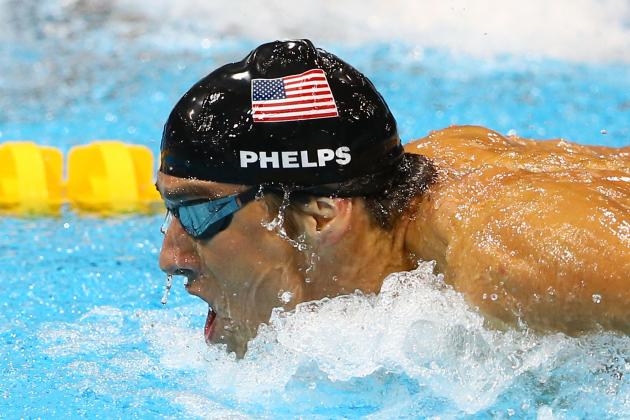 Al Bello/Getty Images

In the men's 200-meter individual medley, Michael Phelps had something to prove.
Ryan Lochte, his main competition, already defeated Phelps in the 400 IM despite losing to France's Yannick Agnel.
Phelps needed to prove he was the best swimmer USA had to offer. In this event, he did just that.
Phelps took the gold in the 200 IM with a time of 1 minute, 54.27 seconds. Lochte came in second with a time of 1:54.90.
Phelps went on to win two more gold medals and solidified himself as the most decorated Olympian in history. He set the record with 22 medals, 18 of them gold.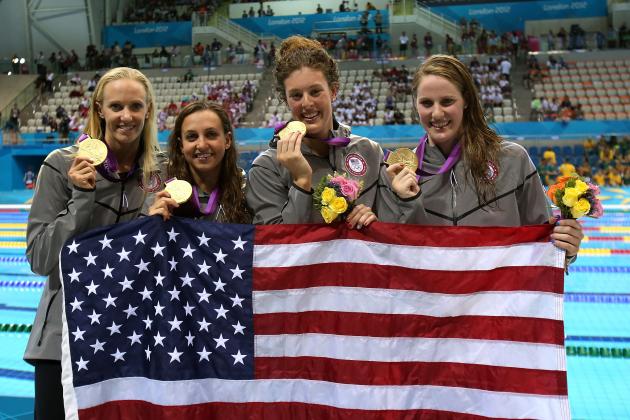 Jeff Gross/Getty Images

US swimming made history again. This time, it was a collaborative effort.
The team of Missy Franklin, Rebecca Soni, Dana Vollmer and Allison Schmitt set the world record of 3:52.05 to win the gold.
Franklin started first with the backstroke. Soni went next with the breaststroke and started to increase the lead. It was Dana Vollmer who pulled away the lead at the butterfly split.
Schmitt held that lead in the final leg at freestyle. China's world record of 2009 was conquered by .14 seconds.
It capped a great Olympics for Schmitt and Franklin. Schmitt ended the Olympics with two more gold, a silver and bronze. Franklin took three other gold medals and a bronze.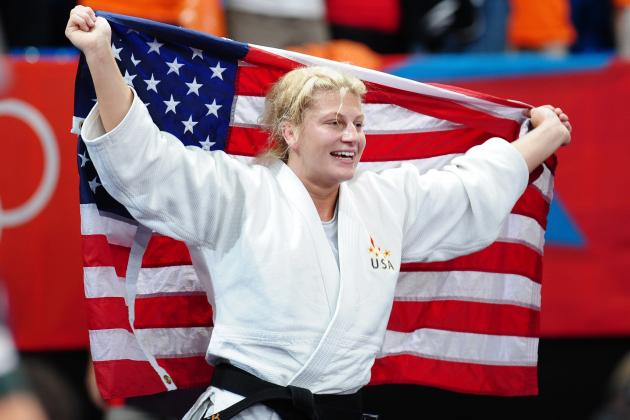 Laurence Griffiths/Getty Images

An American winning the first gold medal in judo is important enough. However, Kayla Harrison's background makes this victory even more special.
Harrison revealed to Vicki Michaelis of USA Today that she was sexually abused by her first coach for three years. Daniel Doyle, Harrison's first coach, is currently serving a 10-year federal prison sentence for one count of "engaging in illicit sexual conduct in a foreign place."
Harrison overcame her abuse and became one of the best judo fighters in the US. She went on to beat Great Britain's Gemma Gibbons in a thrilling matchup.
She leapt up to the barricade and hugged her coach Jimmy Pedro. She honored her country and overcame a heinous act she suffered.
Kayla Harrison is a prime example of not just a true American athlete, but a survivor overcoming her demons.