10 Predictions for Josh Vitters' and Brett Jackson's Chicago Cubs Careers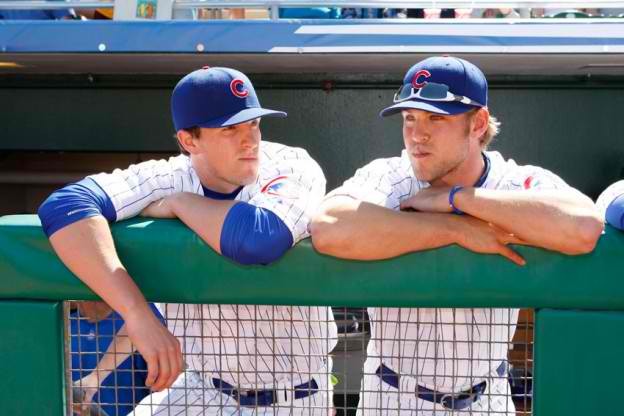 Josh Vitters and Brett Jackson were both called up to play in the majors this week, meaning a huge step forward in Theo Epstein's rebuilding process.
They are both seeing their first action in the big leagues, but their future roles on the club remains to be seen. Will they become All-Star-caliber players or will they flop under the pressure and add themselves to the long list of Cubs' busts?
Here are 10 predictions for the careers of both Brett Jackson and Josh Vitters.
Begin Slideshow

»
Ezra Shaw/Getty Images

As much trouble as Jackson has had at the plate in 2012, the one thing that he has no trouble with is stealing bases. While at AAA Iowa, Jackson stole 27 bases and was caught just five times.
He will certainly struggle over the final two months as a Cub, but he is being given the starting job in center field as the future is the primary concern in Chicago. When he does get on base, Jackson will show that his stealing ability is major league ready and set up the hitters behind him.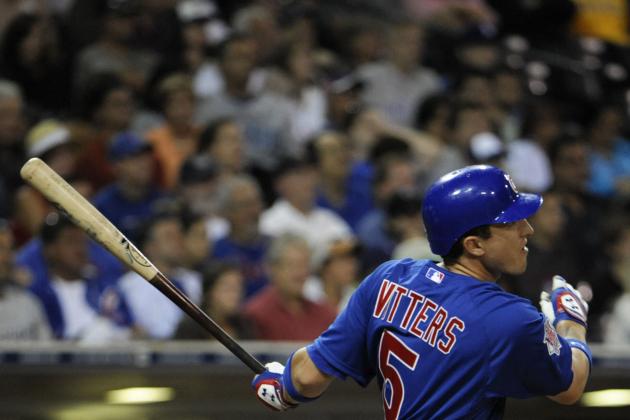 Denis Poroy/Getty Images

While Jackson is being given a starting role for the rest of the season, Josh Vitters is platooning with Luis Valbuena. It's confusing as to why since the Cubs are planning for the future and Valbuena is hitting .204 but that's been the case thus far.
Even with less playing time, Vitters should put up solid numbers over the final two months. An average around .270 with four or five home runs is a likely target for him. Jackson should have a much tougher time transitioning, and with eight strikeouts in 13 plate appearances, he may be well under .250 by the end of the year.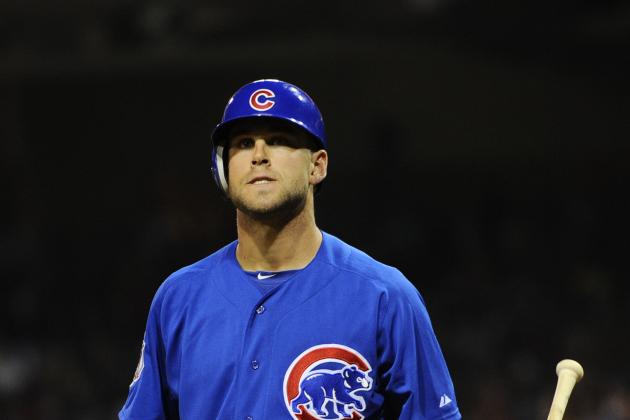 Denis Poroy/Getty Images

Strikeouts are Brett Jackson's biggest issue as he tries to become an everyday major league player. If you add his numbers between the minors and majors this season, he even has more strikeouts than Adam Dunn, who is on a record-setting pace.
For Jackson to ever be mentioned as a top-of-the-order-type hitter, he needs to start swinging at better pitches and making more contact. His 166 strikeouts in 109 games this year is troubling, and a full season in the majors in 2013 means a ton of strikeouts unless he can make some major adjustments.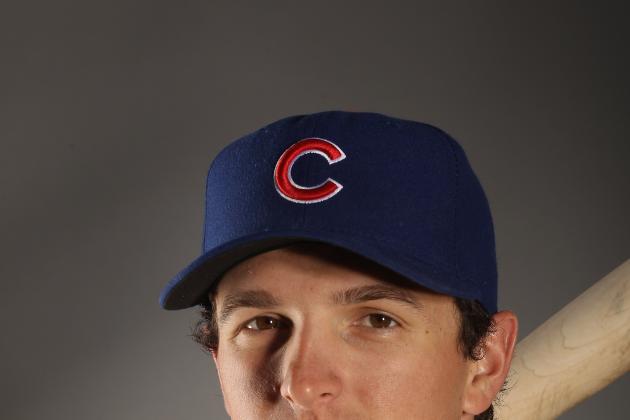 Ezra Shaw/Getty Images

Despite his platoon role for the rest of the year, Luis Valbuena will be out of the mix for the 2013 job at third base. The Cubs still have to make a decision on Ian Stewart for 2013 though.
Expect the club to let Stewart go and move forward in the rebuilding process by giving Vitters the Opening Day nod for 2013. He should be the team's everyday third baseman and be given the No. 5 or No. 6 spot in the order.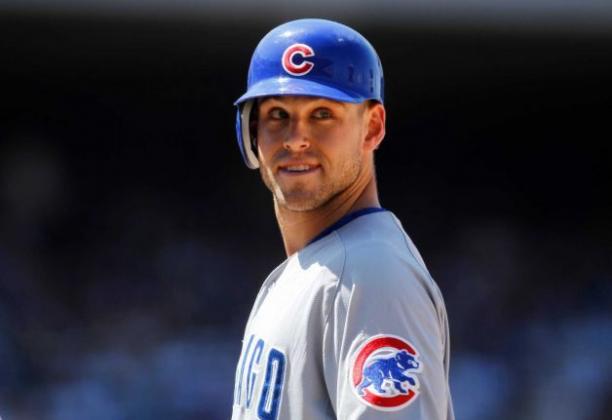 Despite all of the strikeouts, Brett Jackson is still a talented offensive player. He has a great combination of speed and power, and if he can improve his contact rate, Jackson can be an all-star caliber center fielder.
In 106 games with the Iowa Cubs, Jackson hit 15 home runs to go along with 22 doubles and 12 triples. It will be a big step to transition that kind of power into the majors, but he can reach 15 homers over a full season of baseball. The steals shouldn't be a problem at all, and we could see him approach 30 next year.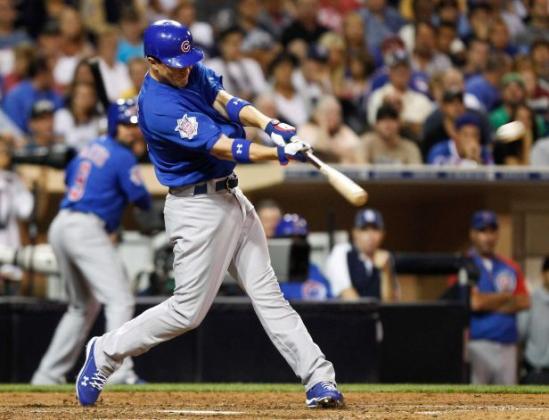 Josh Vitters has good power for a 22-year-old and has the potential to be a big bat in the middle of the order. He hit 17 home runs in Iowa this year and added 32 doubles for a slugging percentage of .513. The only Chicago Cub with slugging over .500 this season is Anthony Rizzo.
By Opening Day next season, Vitters should have a definite hold on the third base job for the long haul. His batting average may be subpar, but the power will be there. Hitting 20 homers with 30 doubles is a fair expectation for the former first-round pick.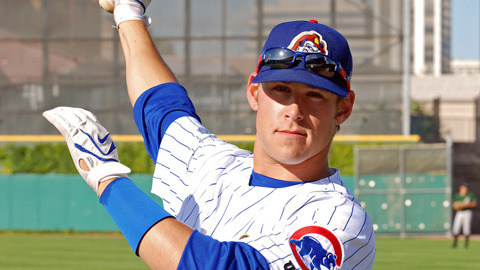 The power is there, the speed is there, but contact and consistency are major problems for Brett Jackson. He is a .282 lifetime hitter in the minor leagues, but his BABIP numbers are extremely high, meaning that his major league totals will likely fall well short of that mark.
Even this season at Iowa, where he batted .256, his BABIP was .372. The number is unsustainable, especially at the major league level. The .270 prediction is assuming he makes adjustments, but with the place he's at right now, Jackson may be a .250 hitter for the next couple years.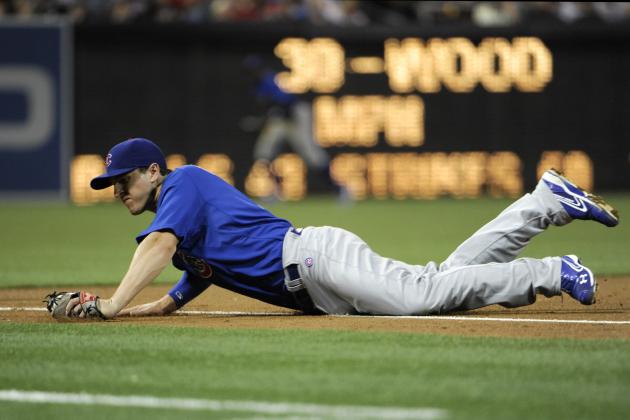 Denis Poroy/Getty Images

Vitters likely has a solid major league career ahead of him, but it won't be at the third base position. As valuable as his bat is, his defense at the hot corner just doesn't measure up. A switch to left field makes the most sense for him and for the club.
In addition to his below average defense, there may be a minor league player better suited for the position. Christian Villanueva, who the Cubs received in the Ryan Dempster deal with the Rangers, is a highly touted prospect playing at high-A right now. In a few years the third base job may be his, causing the move for Vitters.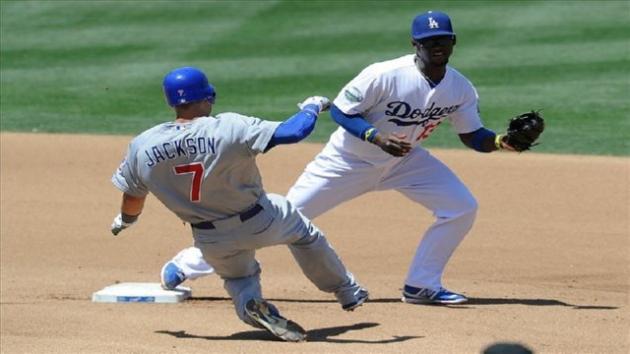 Jackson's career is just beginning, but the adjustments he makes in the coming years are going to play a vital role in determining the type of player he'll become. To this point, his offensive talent resembles that of B.J. Upton, outfielder for the Tampa Bay Rays.
Upton is a career .255 hitter but puts up solid numbers in both the homer and steals categories. He averages around 15-20 home runs and 35-40 stolen bases but is very inconsistent and strikes out about 160 times per year. This is exactly the type of player Jackson is becoming, a valuable offensive threat even with the low average.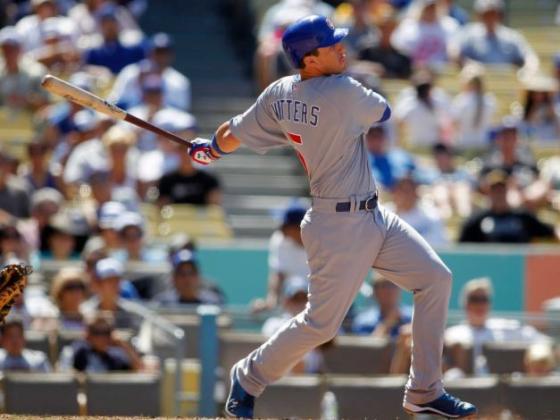 The better hitter of the two will likely be Josh Vitters. His average will be much higher and the home run and RBI totals will be comparable to a No. 4 or No. 5 hitter.
It depends on how far his power progresses, but he currently looks like he could top out at 25 to 30 home runs and be a definitive force in the middle of a lineup. No matter how poor his defense is, the Cubs will find a place to put him for his bat alone.