Alabama Football Training Camp: Injuries, News, Analysis and Position Battles
Kelly Lambert

Alabama has won two of the last three BCS National Championships and it all starts in fall camp when players get a real chance to begin polishing their game. The Crimson Tide return 13 starters from a year ago, including seven on offense. So while this team may appear to have another championship run in it, it still has to tweak some things, particularly on the defensive side of the ball.
With fall camp officially underway, here are some of the latest updates, news, injuries and more that include your Alabama Crimson Tide.
Begin Slideshow

»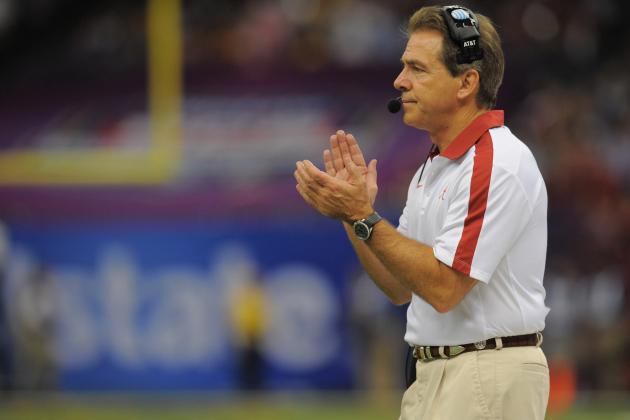 John David Mercer-US PRESSWIRE

Alabama held its second scrimmage over the weekend and Mother Nature did not want to corporate. Instead of moving the practice indoors, Nick Saban decided to let his team run the practice in the rain.
Once the practice was over, Saban still says his young players must continue to develop quicker than they have throughout fall camp. (Via Laken Litman of Scout.com)
From there on, we have a very young team. He said. We have a lot of work to do to try to improve some of these guys so that we develop the kind of depth on our team that is going to help us be successful. I think some of them realize what it takes. I think every opportunity that they get, more and more realize what they have to do to be successful.
Some of the key players from the scrimmage include C.J. Mosley, who finished the day with six tackles, a sack, and an interception he returned for a touchdown. Nico Johnson and Vinnie Sunseri both finished with five tackles.
On offense, quarterback A.J. McCarron completed 12 of 23 passes for over 200 yards and a pair of touchdowns. While running back T.J. Yeldon carried the ball 16 times for 60 yards and two touchdowns as well.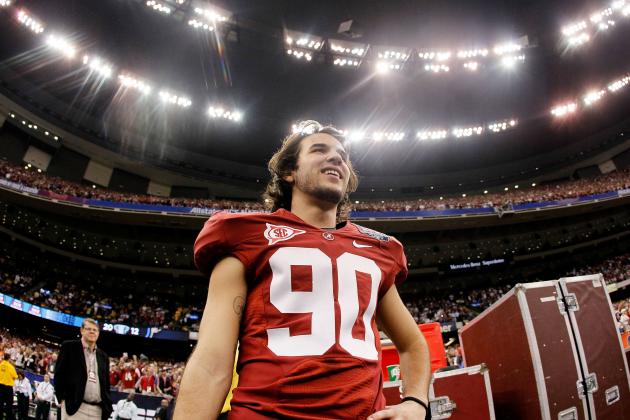 Kevin C. Cox/Getty Images

If there was one weakness with this Alabama team last season it was special teams. It cost the Tide a potential victory against LSU in the regular season and was almost the reason this team did not even make the national championship game. With both starting kickers from last season returning, Nick Saban knows this team must improve the 63.9 field goal percentage from a year ago. (Via Chase Goodbread of Rivals.com)
"We're giving a lot of equal opportunity whether it's kicking or kickoff and we're evaluating on a daily basis," Saban said. "We really want to be fair and we don't really have any favorites."
Freshman kicker Adam Griffith has also been competing for a possible role this season. Still, Saban knows that consistency is the key when it comes to this position and it will be the deciding factor on who the starting kicker is for Alabama this season.
When this is all over, we'll have to make some determination some time before the first game how we're going to manage that. Saban said. Consistency is going to be the key for each one of those guys. ... There's a lot of competition there and that's probably a good thing.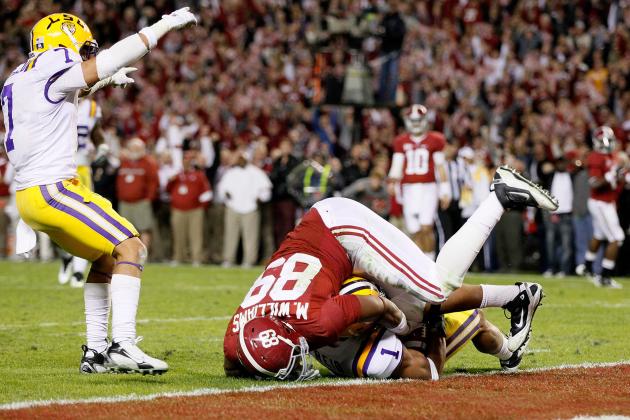 Kevin C. Cox/Getty Images

Scrimmage results
Alabama held its first scrimmage during the weekend and Nick Saban was very pleased with what he saw. (Via wsfa.com)
The ones on both sides of the ball did a decent job. Saban said. The first offense played pretty well but didn't finish a couple drives. Eddie Lacy did a good job. He had limited reps. We only wanted him to have six or eight carries, and he had eight carries. AJ (McCarron) played pretty well. The first defense played decently.
The highlights of the day were quarterback A.J. McCarron completing 19 of 29 passes for 222 yards and a touchdown. Wide receiver Kevin Norwood was the best at his position, producing 61 receiving yards on just two receptions. Trey DePriest and Xzavier Dickson led the defense with five tackles each and Vinnie Sunseri blocked a field goal that he returned 68 yards for a touchdown.
Michael Williams has a new role
Michael Williams is heading into his senior season as the starting tight end for Alabama. But in three years, he only has 27 receptions for 320 yards and three touchdowns. The good news is that the Tide plan to use him more as a receiver this season and less of a blocking tight end.
"It's more of coming in on third down and getting us first downs," he said. "More stretching the field. More just being an all-around tight end than just blocking. I like my job right now." (Via Laken Litman of Scout.com)
Williams caught 16 passes for 191 yards and two scores last season.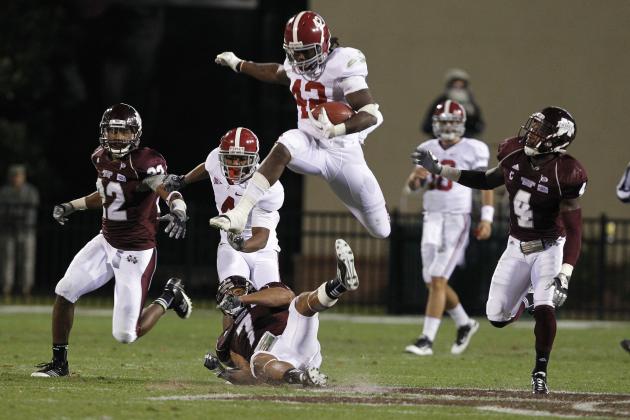 Butch Dill/Getty Images

Eddie Lacy is not 100 percent
Running back Eddie Lacy is expected to fill the shoes of Trent Richardson, but coming off of turf toe surgery, he isn't quite himself yet.
I'm not where I'm supposed to be due to the fact that I was out for so long, but going through camp and in the back end of summer, I'm not that far off. I've just go to continue to work hard, and before long I'll be where I need to be. Lacy said. (Via Kirk McNair of Scout.com)
Lacy had eight carries for 57 yards in the Crimson Tide's most recent scrimmage.
Jarrick Williams out for the year
The secondary is already a question mark for Alabama, which just lost another player in Jarrick Williams, who will miss the entire year with an ACL injury.
"He was a core special teams player for us," Saban said. "He was a solid backup for us." (Via Laken Litman of Scout.com)
Williams played in six games last season and gave the Tide depth at the safety position.
Travell Dixon leaves program
Travell Dixon was a junior college transfer, who was one of the most highly recruited players last season, receiving offers from many top schools. While he has not even stepped onto the field for Alabama, the former 4-star recruit has decided to take his talents elsewhere.
"I decided to leave due to family and personal reasons," Dixon told The Tuscaloosa News Friday. (Via Andrew Bone) "I don't know where I am going to go."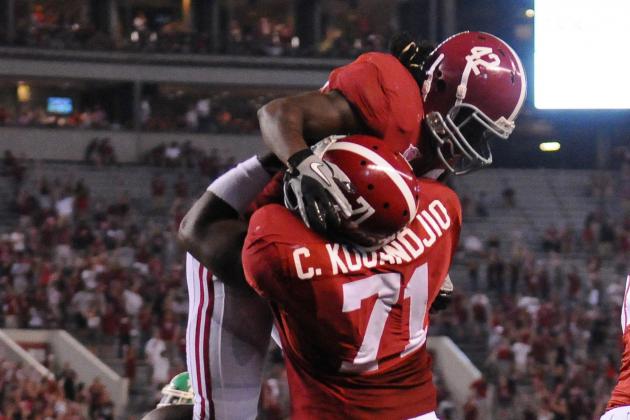 Kelly Lambert

With the lack of depth at the wide receiver position, Alabama could really use a playmaker to step up on the offensive side of the ball. Chris Black, a 4-star recruit from the 2012 class looked to become one of those guys, as he was working hard through fall camp and had very enticing speed.
Unfortunately he will likely end up missing the entire season due to back surgery. Where does the Crimson Tide turn now?
Barrett Sallee breaks down what the wide receiver position looks like for Alabama.
Cyrus Kouandjio is 100 percent
Kouandjio played in eight games last season on the offensive line before suffering an ACL injury. With rehab and a quick recovery, he was limited in spring ball, but wasn't quite there yet to be considered a contributor in 2012. Now with fall camp about a week in, Kouandjio says he is back to regular form.
"I really needed the extra time in the summer to get to 100 percent," he said. "I was about 85-90 percent going into spring. I feel good now." (Via Laken Litman of Scout.com)
The sophomore lineman expects to become the starting left tackle for the Crimson Tide this season.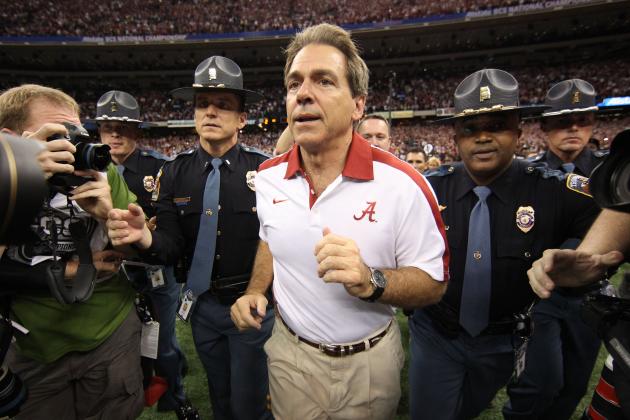 Matthew Emmons-US PRESSWIRE

No starters on special teams
Nick Saban has coached for a very long time and he has learned a few things along the way. One of the things he plans to try and install this season is having as few starters play on special teams as possible.
The more you have to play starters on special teams, I think that affects you long term in terms of the wear and tear that you have on guys and how they get worn down in games. Saban told reporters. It's great for team chemistry that more players have a role as well. (Via Larry Hartstein of CBSSports.com)
This new move will likely effect linebacker Trey DePreist and safety Vinnie Sunseri, who were key contributors on special teams last season, but will see expanded roles on the defensive side of the ball in 2012.
Battle at cornerback
We know that the secondary is not as strong as Alabama fans would like, but one of the cornerback positions is locked down with Dee Milliner taking over. The other side of the field is currently a battle with junior college transfers Deion Belue and Travell Dixon, as well as junior John Fulton.
Andrew Gribble of Al.com says that it really is not an issue of who will become the starter because all three will see significant playing time regardless.
All three of those guys are neck and neck. Gribble said. All three will have a significant role on this defense. … Alabama's defense is so complex, it's hard to call someone a starter. It's just a matter of who's playing and who's not [in that particular package].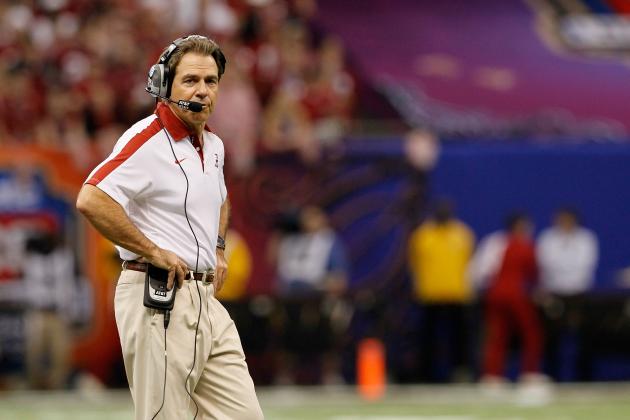 Kevin C. Cox/Getty Images

Secondary will be fine
If you were to try and find a weakness of this football team, you would probably look at the secondary. The Crimson Tide lost three starters in the defensive backfield and many of those players will be replaced with inexperienced players, who will be expected to learn on the fly.
Wide receiver Kevin Norwood says it is looking great so far and not to worry.
"They're all impressive," Norwood said, laughing. "It's Coach Saban's defense. He's going to get them right." (Via Don Kausler Jr. of al.com)
Defensive back Dee Milliner also went on to say that you should stop guessing on who will be the starters, because there is no concrete depth chart with coach Saban.
With the nickel and dime packages, we've got guys that rotate in. Milliner said. You've got a lot of guys. We've got no depth chart. They just put guys in, and in any situation, he might call some guy out and tell somebody else to get in. He's just got a bunch of guys that coach is looking at right now. You're never sure who they will be until the season comes.
News on Brandon Hill Soon
True freshman Brandon Hill has been a no-show in camp so far because he is dealing with academic issues and has yet to be cleared by the NCAA. Nick Saban says he expects to hear something soon about whether the 3-star recruit will be able to play.
We're expecting something to happen probably sometime today so we know where we're heading with him, in terms of what he needs to do to get eligible to be here with us," Alabama football coach Nick Saban said after Tuesday's practice. (Via Don Kausler Jr. of al.com)
A.J. McCarron Striving to Get Even Better
We weren't quite sure who the starting quarterback was for Alabama last season, but slowly McCarron stepped up and seemed to get better as the year went on. Now that he is the full-time starter heading into the 2012 season, he still is preparing as if he is still fighting for his job.
I don't think there's any difference. He said. You've got to compete in whatever you do. I don't think Peyton Manning, just because he's a future Hall of Famer, he's not competing every day or taking plays off. If you do that you're not going to be great and you obviously don't want to be very successful in this game that we play. (Via Laken Litman of Scout.com)
Norwood and Kenny Bell Leading the WR Corps
When you look on the offensive side of the ball there aren't many names that would scare you such as a Trent Richardson from last season. But two juniors in Kenny Bell and Kevin Norwood are the two guys that plan on leading the offense at the wide receiver position.
"Me and Kenny have been looking forward to this," Norwood said. "We've waited, basically three or four seasons now to be leaders." (Via Laken Litman of Scout.com)
Combined both receivers have 33 receptions in their careers, but are quickly earning respect among their peers, particularly Norwood, who seems to be tough to defend in camp. Defensive back Dee Milliner said (Via Laken Litman of Scout.com):
You probably underestimate him when he lines up in front of you, but once he gets going, he's got great routes and when the ball comes, he goes up and gets it or goes down and gets it. He's just got great hands.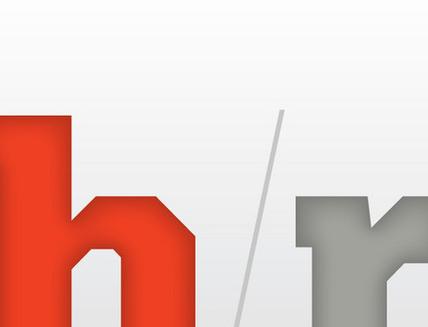 This article will be updated throughout fall camp to provide you with the latest news, injuries, and everything else that involves your Alabama Crimson Tide.