London 2012 Olympics: Top 10 Feel-Good Stories of Olympics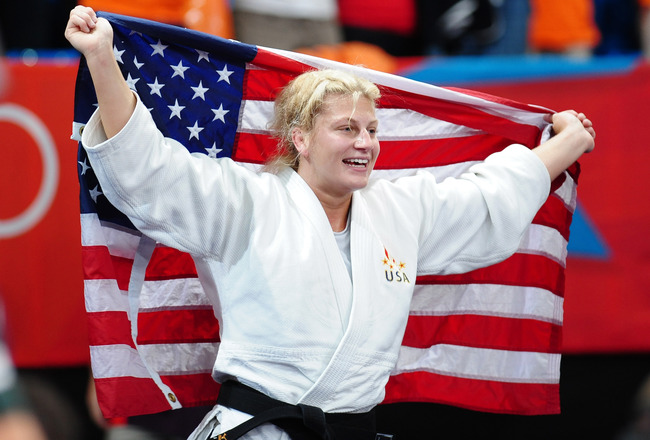 Laurence Griffiths/Getty Images
The Olympic Games are one of the most inspirational events ever.
We are enthralled by what men and women from around the world can do, and we are greatly encouraged by their stories and motivation—the history that has made them who they are today.
The 2012 London Olympics are no exception, with plenty of feel-good stories from the Games so far. If you're looking for motivation and inspiration, then this is the list for you.
Read on to see the top 10 feel-good stories of the 2012 Olympics.
Lopez Lomong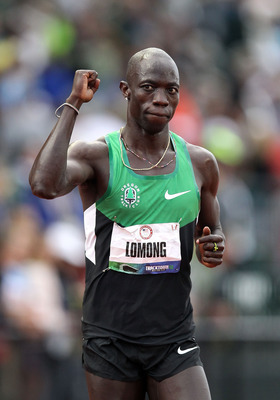 Christian Petersen/Getty Images
Lopez Lomong will compete in the final of the 5,000-meter race at the 2012 London Olympics after beating all the odds to even make it this far.
Born in Southern Sudan, Lomong was abducted and taken from his parents at age six and forced to join the militia by rebels. He nearly died in captivity as one of the "Lost Boys" of Sudan but fled after several years and eventually moved to the United States.
Inspired by Michael Johnson at the 2000 Sydney Olympics, Lomong decided to take up running, and after 12 years he is now through to an Olympic final in London.
His story is incredible—you can read more via ESPN here.
Nur Suryani Mohamed Taibi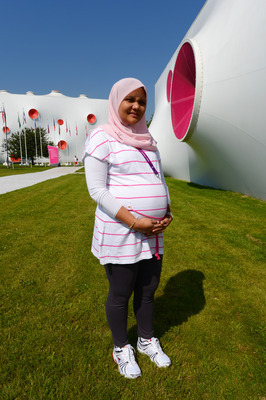 Lars Baron/Getty Images
Nur Suryani Mohamed Taibi competed in the women's 10-meter air rifle event at the 2012 London Olympics, all whilst being 35 weeks pregnant.
The 29-year-old is only one of two women to be pregnant and compete at the Olympics in its long and illustrious history, proving that with self-drive and determination, anything is possible—and that, maybe, two is better than one after all.
Kayla Harrison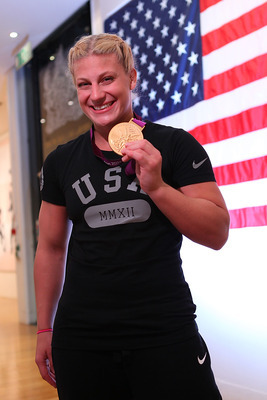 Joe Scarnici/Getty Images
Kayla Harrison's gold-medal win in women's judo was one of the biggest tear-jerking moments of the Olympics—in a really, really good way.
Harrison contemplated suicide several times after being sexually abused by her childhood judo coach, and now she's an Olympic champion and gold medalist.
Simply unbelievable, and full praise to one of the most inspirational women at the entire Olympic Games.
Hamadou Djibo Issaka
Phil Walter/Getty Images
Niger rower Hamadou Djibo Issaka finished nearly two minutes behind the leaders in the heats of the single sculls at the London Olympics.
Normally, this isn't something to be proud of, but when you've only taken up rowing three months earlier, it's a pretty amazing achievement.
When you do it after coming from poverty and a famine-stricken nation like Niger, it becomes even greater and a real feel-good story of these Olympics.
The 35-year-old received a standing ovation from the crowd when he finally crossed the line.
Chad Le Clos' Dad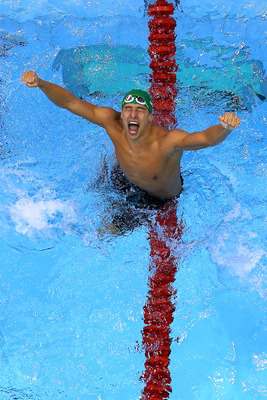 Richard Heathcote/Getty Images
Chad Le Clos stunned the swimming world when he upset Michael Phelps in the men's 200-meter butterfly final to claim the gold medal, but the most unbelievable moment was about to take place.
The word "unbelievable" truly does describe it well, after his father, Bert Le Clos, used the word a million times to reflect on his son's performance in this interview (via Deadspin).
Seeing a father beaming after his little boy just won a gold medal at the Olympics and knowing that he couldn't be prouder or happier brings a smile to the faces of everyone around the world—and that's what the Olympics are all about.
Manteo Mitchell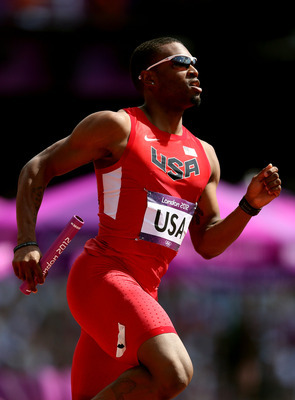 Feng Li/Getty Images
Running 400 meters in 45.6 seconds is an incredible effort. Running it with a broken left fibula is simply ridiculous.
Manteo Mitchell of the United States broke his left fibula whilst running in the heats of the 4x400-meter relay, but he managed to finish his leg of the relay because he didn't want to disappoint his teammates and let everyone down.
What a legend.
Andy Murray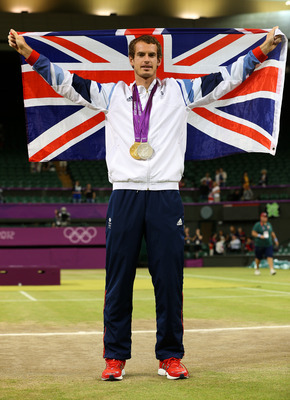 Clive Brunskill/Getty Images
Only weeks after losing another Grand Slam final at Wimbledon to Roger Federer, Andy Murray finally claimed the gold he desperately desired.
It wasn't a Grand Slam, but an Olympic gold medal in front of a roaring home crowd, at Wimbledon, against Roger Federer, is a pretty awesome achievement and one that surely tastes just as good for Murray.
The bridesmaid of tennis might have finally just tied the knot.
Sarah Attar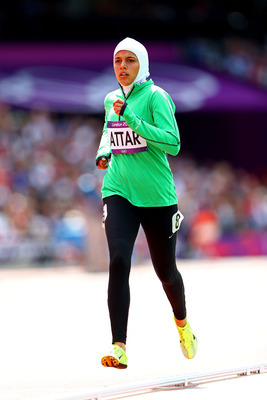 Michael Steele/Getty Images
Saudi Arabian woman Sarah Attar competed in the 2012 London Olympics in the women's 800 meters, and in doing so took a huge step towards women's rights in her country.
Saudi Arabian women can't drive, aren't allowed to vote and simply do not have the same rights as men in their country—but at London (hijab and all), Attar proved just what a champion she truly is.
She might have finished a whole lap behind the rest of the field in a two-lap race, but that doesn't matter. This time, it was having a go—or simply even getting a go—that was the most amazing part of all.
Oscar Pistorius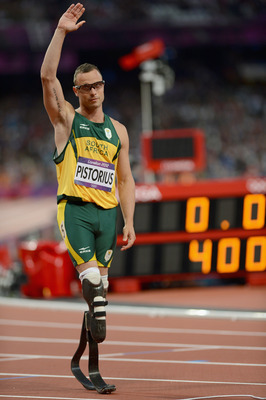 Julia Vynokurova/Getty Images
Oscar "Blade Runner" Pistorius competed in the 2004 and 2008 Paralympics. Now, for the first time in the Olympic Games, he was able to compete against his able-bodied rivals.
The South African, who had both his legs amputated below the knee before he was one, will line up for South Africa in the final of the men's 4x400-meter relay to show that, sometimes, all you need to succeed is determination and heart.
A medal would surely be the best fairy-tale ending of all.
Michael Phelps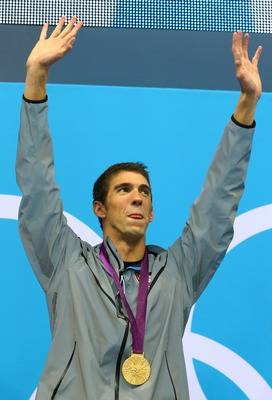 Al Bello/Getty Images
Concluding our list is none other than Michael Phelps, who leaves the Olympic stage as the greatest athlete in history. His stunning 22 medals, including 18 gold, will surely stand as the highest tally in history, and his presence from the Games will be truly missed.
Phelps finished at London 2012 with a gold medal in the men's 4x100-meter medley relay, where he regained the U.S. lead with a brilliant butterfly leg.
But to see him on that podium with another gold medal around his neck and his mother in the stands as proud as ever as her son waved farewell was without doubt the greatest moment of both their lives and one that we'll remember forever.
I hope these 10 feel-good stories have inspired you and captivated your heart with the Olympic spirit.
Any others that you'd like to share? Comment below or hit me up on Twitter: Follow @dantalintyre
Keep Reading