Vancouver Canucks: How a Doan-Less Offseason Could Play Out for the Team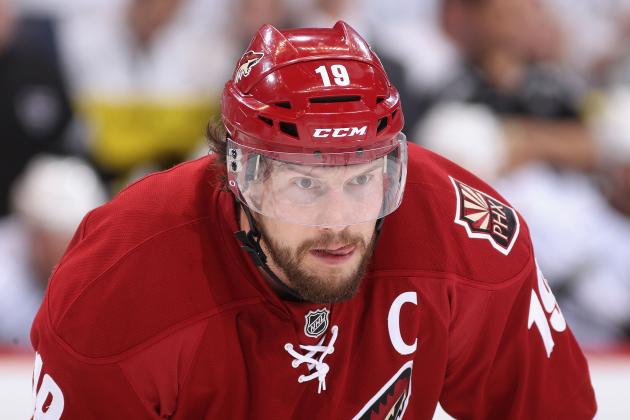 Christian Petersen/Getty Images

I realize that the potential moves I outlined in my last Canucks article all depended upon Shane Doan signing with Vancouver. I also realize that although Doan's signing with Vancouver is very possible, it is in no way guaranteed.
In this article I would like to take a look at how the Canucks' offseason could play out if Shane Doan were to not sign in Vancouver.
Begin Slideshow

»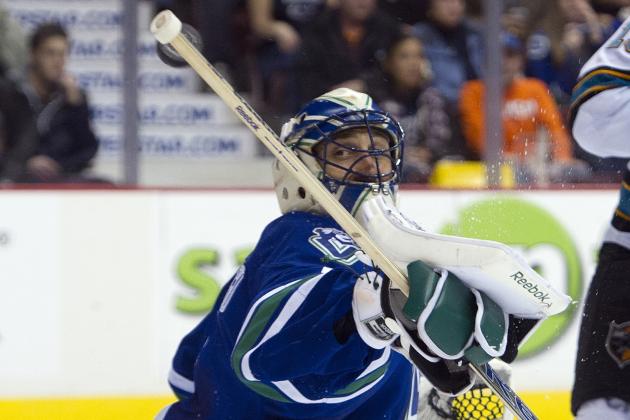 Rich Lam/Getty Images

Canucks trade Roberto Luongo to the Florida Panthers for Shawn Matthias, Jose Theodore, and Quinton Howden.
Roberto Luongo realizes it's time to move on from Vancouver, now that talented young backup Cory Schneider has stepped up and seized the starting job.
Luongo has stated he wants to go to Florida, where his wife and kids live. As of right now, Florida seems like the only possible destination for Luongo, especially considering he has a no-trade clause and can essentially choose where he wants to play next season.
The Canucks need more size and grit among their forward group. If Doan signs elsewhere, I believe this need will have to be filled by players obtained in a deal for Luongo.
Shawn Matthias is a big, gritty, young player with a developing offensive game. He tallied 10 goals and 14 assists in his first full NHL season last year, and I believe his offensive game is only going to improve.
Jose Theodore, at 35 years of age, is the perfect veteran backup to help Schneider through his first year as an NHL starter. Theodore is also very capable of starting for an extended period of time, should Schneider falter at any time during the season.
Quinton Howden, whom the Panthers selected with Vancouver's first-round pick in 2010 (traded along with Michael Grabner for Keith Ballard), is a very solid young prospect. His combination of size and skill will help continue Vancouver's movement to get bigger and stronger, even though he may not be ready for NHL duty for at least a couple more seasons.
Canucks General Manager Mike Gillis recently told NHL.com that "any trade involving Luongo will change the Canucks' depth chart at both the NHL level and the prospect level." I believe that the trade I laid out fulfills what Gillis expects to get for Luongo, in addition to being very realistic for both sides.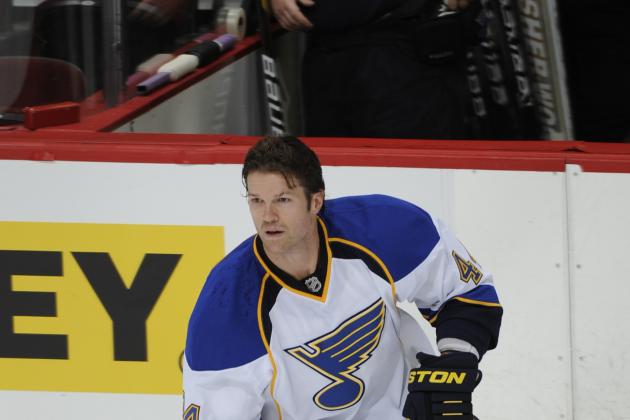 Dale MacMillan/Getty Images

Arnott is a towering centerman whose veteran leadership could greatly benefit the Canucks. After scoring 17 goals and 17 assists last season, the unrestricted free agent has proven he still has something left in the tank.
Arnott would be a good candidate to temporarily fill the void on the second line left by the injured Ryan Kesler. Once Kesler returns, Arnott could easily move down the lineup and take on a checking role as the team's third line center.
The only issue with Arnott is whether or not he can stay healthy for an entire NHL season, as well as the playoffs.
I believe Arnott can help the team, and with the Canucks rumored to be interested, Arnott's joining the Canucks is a very possible move.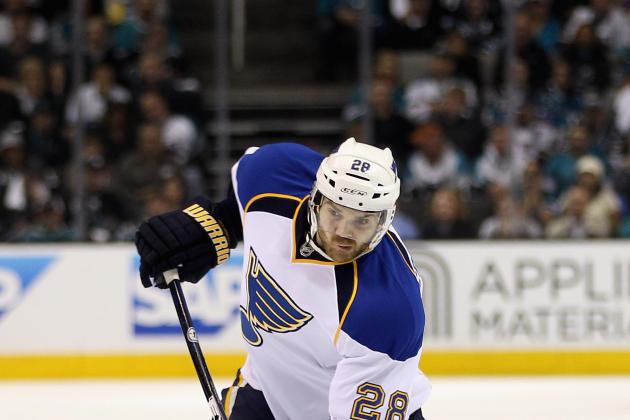 Ezra Shaw/Getty Images

In my opinion, the Canucks need another defenseman to really solidify their back end. If Doan were to sign in Vancouver, they likely wouldn't have the cap room add one. But, if he doesn't, the Canucks would have the necessary cap room to make a free-agent signing.
Carlo Colaiacovo is currently an unrestricted free agent, and I believe he is the perfect fit for Vancouver. He played top-four minutes last season for the St. Louis Blues, so he is accustomed to playing big minutes in the incredibly competitive Western Conference.
Colaiacovo is rumoured to be holding out for a longer term deal than the one-year deal he is likely being offered. Despite Colaiacovo's long injury history, I wouldn't mind Mike Gillis taking a chance on him and giving him a two-year deal. After all, he is the only legitimate top four defenseman left on the market, plus he's only 29 years old.
If an injury were to occur to any of the Canucks' top four defenseman, would you really feel comfortable having Ballard, Alberts, or Tanev playing twenty-plus minutes a night? Colaiacovo would provide the Canucks with a great depth defenseman capable of stepping into the top four if need be.


Bruce Bennett/Getty Images

If Shane Doan does not sign in Vancouver, this is very possibly how the rest of Vancouver's summer will play out. If it does play out like this, a completely healthy Canucks lineup next season could look something like:
D. Sedin - H. Sedin - Burrows
Booth - Kesler - Higgins
Matthias - Arnott - Raymond
Kassian - Lapierre - Hansen
Extra: Malhotra
Bieksa - Hamhuis
Garrison - Edler
Colaiacovo - Ballard
Extras: Tanev, Alberts
Schneider
Theodore
This is how I see the Canucks offseason playing out if Doan were to not sign in Vancouver. Even without Doan, the team is still big, deep, and well balanced.
How do you think the rest of the Canucks offseason would play out if Doan chose not to sign in Vancouver? Please feel free to voice your opinion in the comments section below.