Report Card Grades for Every Pittsburgh Steelers Rookie so Far in Camp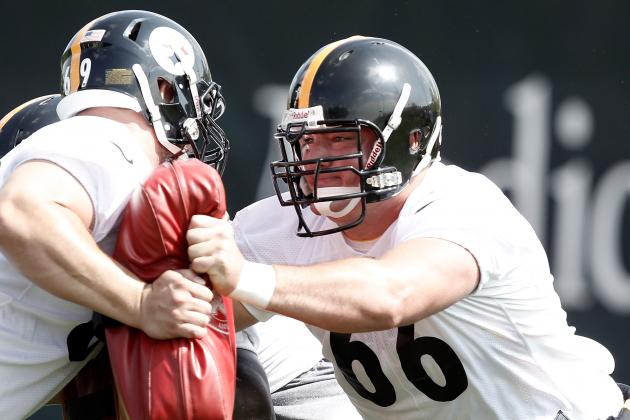 Jared Wickerham/Getty Images

After a couple weeks in training camp, fans and coaches can get a better handle on how each Pittsburgh rookie is handling their first chance to impress in the NFL. Thursday, the Steelers will get into their first preseason action.
Let's take a look at where each of the team's draftees is at after two weeks in camp and on the eve of the first game action of the 2012 season.
Begin Slideshow

»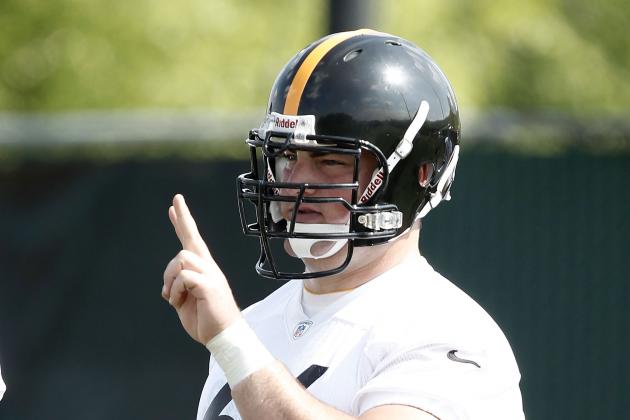 Jared Wickerham/Getty Images

DeCastro came into camp with the expectation that he'd prove he was capable of being the starting right guard for this team. So far, the results have been mixed at best. DeCastro is getting better each day, but he's been less impressive than Mike Adams.
The physicality has been holding him back. That's common for rookie linemen in the NFL, so it's nothing surprising. He should get the start against the Eagles and that will be a big opportunity for him to impress. I think he'll be fine for the season as the starting right guard.
Right now, he's behind Ramon Foster in the guard pool, but that should change quickly as things continue to move forward.
GRADE: B-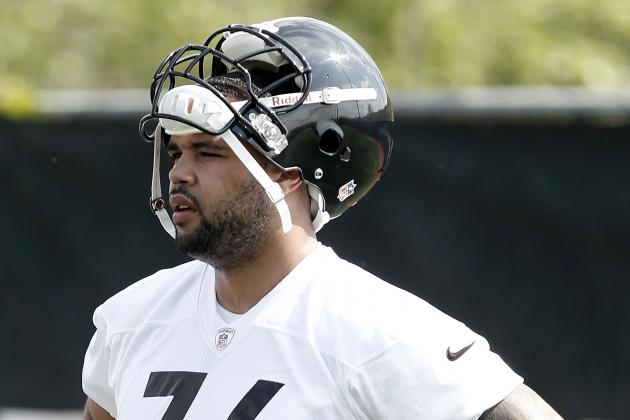 Jared Wickerham/Getty Images

The most impressive rookie so far has been Adams. After being a surprise selection in the second round of the draft, Adams came into camp as a potential starter at left tackle. Within a week, he'd surpassed what most people had predicted and has solidified himself as the linchpin of the offensive line.
The Steelers brought in Max Starks to back up Adams and Trai Essex, but he's been on the shelf. Adams has moved past Essex and will start Thursday's game.
I've been impressed so far with the way Adams has picked up the offensive system and the blocking schemes. He seems like a guy who's already been playing for awhile, and he looks like a guy who could be a Pro Bowler as a rookie.
GRADE: A+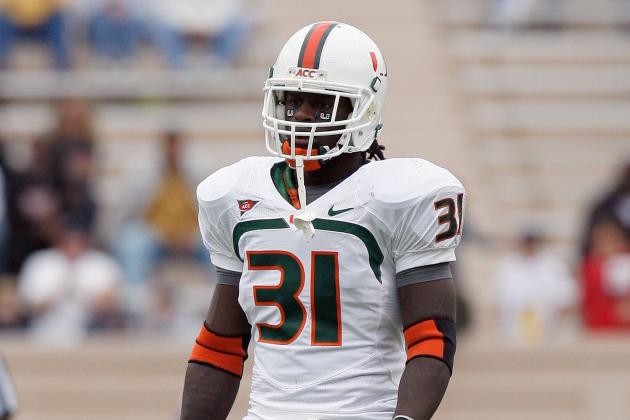 Kevin C. Cox/Getty Images

Spence started off strong and he's been consistently getting good marks from the coaches in camp. He's been particularly effective in pass coverage, something that I expected given his ability to make big plays. I think we'll have more of an idea after Thursday where Spence is actually at.
Spence isn't likely to win the competition on the inside for James Farrior's old spot, but he could position himself as a top backup and be involved on defensive plays that require good pass coverage. He might be a good match with Larry Foote, since Foote is a better run stuffer.
Spence has cooled off a little lately, but he's getting more and more diverse looks in each practice. Game action is going to be the best evaluation because we'll see how he reacts when he's not as sure what's coming.
GRADE: B+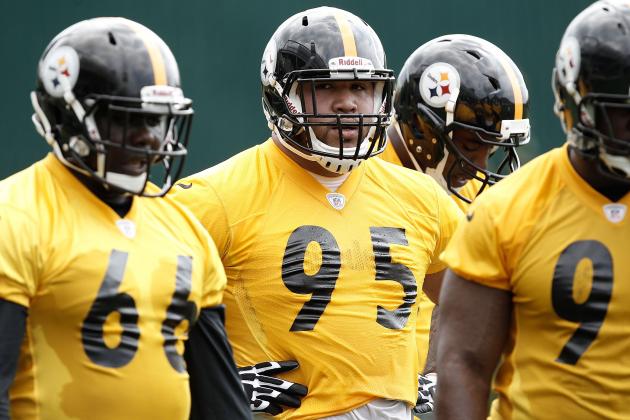 Jared Wickerham/Getty Images

For as impressive as the tape was on Ta'amu coming into the draft, he's been just so-so in camp so far. His effort hasn't been nearly as good as the excellent stuff we're seeing out of Steve McLendon and his technique hasn't been anything close to flawless.
Coming into camp, I thought that Ta'amu would be a player that the Steelers could count on to step in on defense when needed this season. Unfortunately, at this point I'm not sure he's ready for prime time.
He's a player that should get a lot of late playing time against the Eagles. That will be interesting. I'm curious if he'll step up his game after he's taken a couple of beatings from line coach John Mitchell.
GRADE: C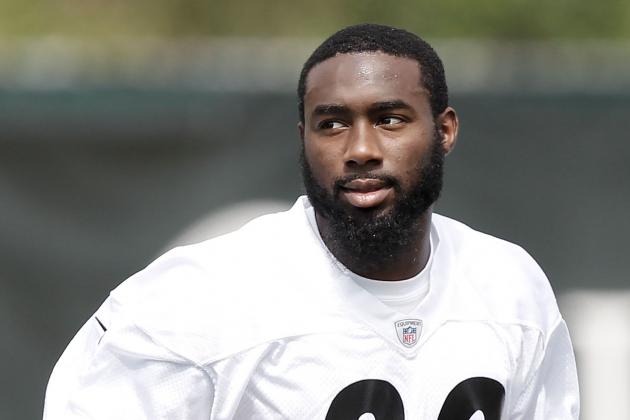 Jared Wickerham/Getty Images

Among the bigger surprises this year has been Chris Rainey, who was one of those guys that people weren't totally sure about before things got started. So far, Rainey has surprised as a runner, receiver and returner. Everything says he will not only make the opening roster, but that he'll be a big part of this season's success.
One of the things that has been so impressive about Rainey is that he's versatile, and he's been able to tackle just about anything that he's been tasked with by the coaches.
I still would put Baron Batch as the third down back, but I think Rainey will get a lot of playing time during the regular season. He's also shaping up well in the return game and should take over the duties Antonio Brown had held.
GRADE: A+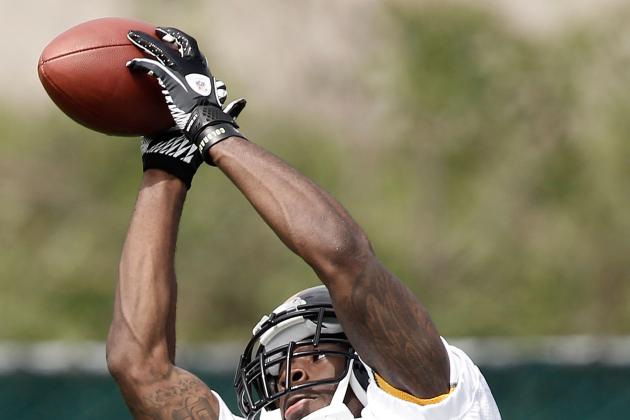 Jared Wickerham/Getty Images

I'm not sure whether to be impressed, because Clemons is a seventh round pick who's put himself in a good spot to be the fifth receiver, or disappointed, because he's been wildly inconsistent in the first two weeks.
Clemons has made some great plays. He can certainly make any catch you'd need from a receiver. At the same time, he's dropped easy plays and he's been upstaged a little bit by some of the other players that are in camp.
At this point, I'd still say Clemons has done enough to earn the fifth job, but he's far from having it locked up.
GRADE: C+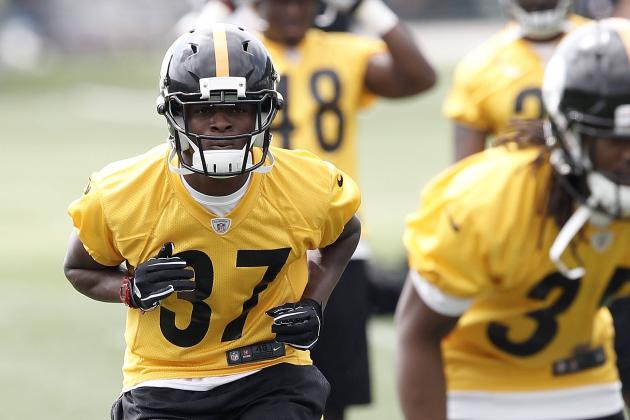 Jared Wickerham/Getty Images

The cornerback battles are all over the place. Three players are battling to start and the rest are battling for one or two spots at the end of the depth chart. Frederick is in that second battle. So far, he's been okay, but nothing spectacular.
Frederick probably is best suited as a nickel player and he's showed some limitations in camp. Toney Clemons recently beat him badly for a touchdown. He is okay in coverage and he's another guy who we'll need to see in a game.
The inconsistencies are expected for a rookie corner in this defense and I think he'll get better with time. Right now I'd place him on the roster bubble, but he could end up working his way up if he can prove himself in games.
GRADE: C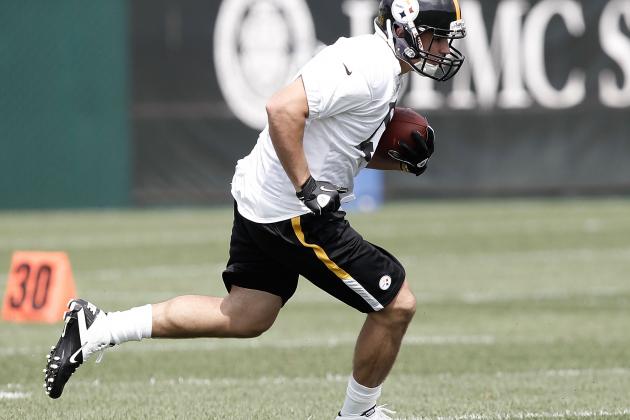 Jared Wickerham/Getty Images

Paulson has been pretty good in camp so far. He's shown some good blocking skills, something that was questionable coming into things. I've been pretty impressed with how well he's done and I think at this point, he's pushed Leonard Pope to the bubble.
The Steelers want and value versatile tight ends that can both block and catch. So far, we've seen both from Paulson. He hasn't pushed Weslye Saunders yet, but he should get some looks from the backup quarterbacks in practices and in game action.
I think that the Steelers would be wise to keep Paulson on the roster, and I don't think he'd be unemployed long if he gets dropped onto the cut list.
GRADE: A-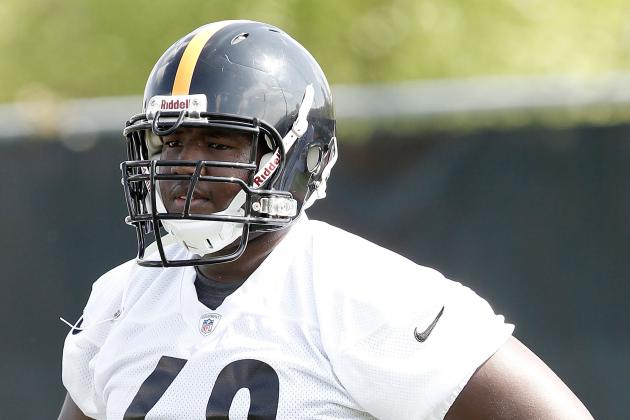 Jared Wickerham/Getty Images

Beachum hasn't been impressive and he's been bounced around between guard and tackle so far. Right now he's in the mix at guard, but he hasn't done well in blocking drills at all. He's been beat consistently and he's behind most everyone.
There's a lot of stiff competition at guard and even tackle. Beachum will have to prove he can block before he gets a ton of looks in games. Right now, he's on the outside looking in and he may be part of the second round of cuts.
There's still time and Beachum is a promising player, but he hasn't delivered yet and the time is getting shorter.
GRADE: D