WWE Summerslam 2012: Sheamus vs. Alberto Del Rio Is Too Stale and Needs a Change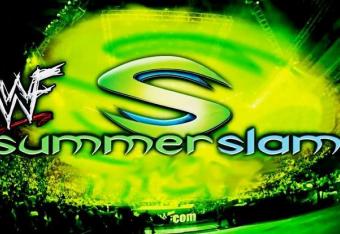 photo from wwe.com

At this month's SummerSlam pay-per-view, Sheamus will defend his World Heavyweight Championship against frequent foe Alberto Del Rio.
WWE is going all out with the program, promoting it as the ultimate grudge match: last week on SmackDown, Del Rio savagely slammed the hood of one of his fancy automobiles on to Sheamus' head several times in a more violent angle than fans are used to in this watered-down PG era.
The Irish star got his retribution, though: Last night on Raw he stole Del Rio's black Ferrari, another of his expensive cars, from the parking lot while Del Rio was facing Christian in match (the heel's loyal sidekick, Ricardo Rodriguez, had foolishly left the keys in the car).
Sheamus, who could be seen on the Titan Tron, gleefully announced to a shell-shocked Alberto that he was taking his beloved car "for a ride." The master criminal promptly sped off in the sleek vehicle, seemingly going on a tour of San Antonio, where the show emanated from. Throughout the evening the World Heavyweight Champion gave us updates, via Tout, on his antics. (He went to visit The Alamo, amongst other things).
At the end of the night, Sheamus did return with the car, which by that point was completely trashed.
Upon discovering the shoddy state on his once-pristine vehicle backstage, Alberto threw a massive tantrum, yelling at Rodriguez for a few moments before angrily storming off.
Aside from a few logic loopholes (why can't Sheamus be arrested, having been caught on camera flagrantly stealing someone's car?), the angle itself was fine, with the Irish star calling to mind the antics of the other great babyface, "Stone Cold" Steve Austin.
However, it didn't change the fact that the Sheamus/Del Rio program is badly floundering. Rather than adding anything to the SmackDown brand, this feud is now actively detracting from it.
For one thing, it has been going on for ages now (the two men have been working with each other since April), and fans are eager to see something new.
One problem may also lie with the wrestlers themselves.
WWE are clearly trying to make Sheamus their next big babyface star but, for whatever reason, it's just not happening.
Oh, there's nothing wrong with him. He's a good character, his matches are great and he usually gets a decent reaction from the crowd. Overall, he's a perfectly fine performer.
But, the fact is, he isn't anything close to the level of over as John Cena or even Randy Orton, nor is even really SD's biggest star (that's Orton).
Considering how heavily the company has been pushing him in the past few months, booking him to win the Royal Rumble earlier this year and awarding him numerous clean wins over the likes of Daniel Bryan and Dolph Ziggler, this has to be major disappointment.
Del Rio is also hampered with problems. WWE continue to persevere with him seemingly because they want him to be their next big Hispanic star, even though he is isn't nearly over as he should be and struggles to connect with the fans.
His snooty rich guy character is also rather stale and tired, with everyone eager to see something new. Let's face it: his ultra-talented manager Rodriguez, easily one of the best characters in the entire company, has been carrying that act for a while.
Unlike Sheamus, he doesn't even have great matches: Del Rio's in-ring work lately has been middling at best. Whether it's because he's still struggling to adjust to the American style of wrestling, we don't know. But he doesn't perform at the level you would expect of a WWE main event.
It also doesn't help that their is absolutely no chemistry between the pair, either in the ring or in promos. No wonder this feud can't take off: Sheamus and Alberto Del Rio both look rather bored most of the time, when they should be looking like they want to kill one another.
With this in mind, WWE needs to make some adjustments to this bout if they want to make it interesting. Maybe Daniel Bryan, who is doing nothing of note, could be added to the match to make it a triple-threat match.
Or how about the addition of the recently-returned Randy Orton to the bout? It's a risk, and may end up taking some of the attention and fan support away from Sheamus, but it's worth a try.
Frankly, something or someone needs to be added to the struggling Sheamus/Del Rio rivalry if it's ever going to be entertaining, because right now this angle isn't doing anyone, WWE or the wrestlers themselves, any good.
This article is
What is the duplicate article?
Why is this article offensive?
Where is this article plagiarized from?
Why is this article poorly edited?