New York Knicks: Top 5 Signature Sneakers in Franchise History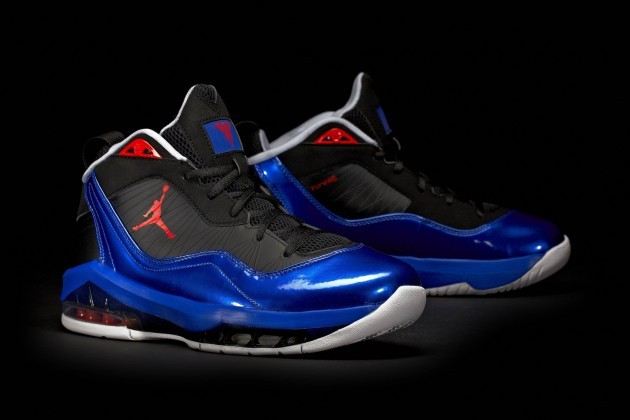 Melo M8 (Credit: jumpman23.com)
Known as the "Mecca of Basketball," New York City really gives players an opportunity to make a name for themselves whilst representing the Knicks.
With all the extra attention paid to them in the New York market, players are also given the chance to develop a brand—which in some cases translates to selling a lot of shoes.
Having had so many star players over the years, there have been tons of signature shoes released by Knicks players and here are the top five of all time.
Begin Slideshow

»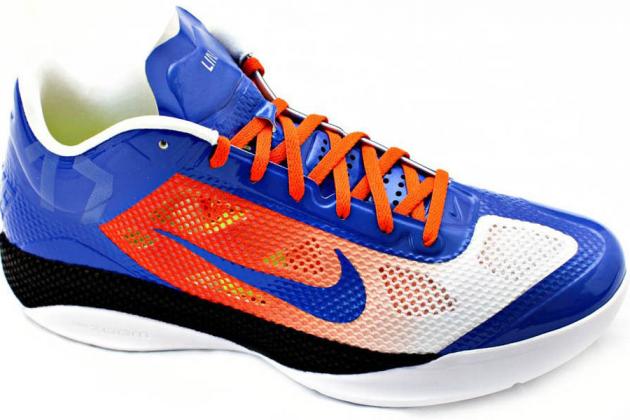 Zoom Hyperfuse "Linsanity" Edition
Zoom Hyperfuse "Linsanity" Edition: Jeremy Lin (Nike)
During his short spell in NYC, Jeremy Lin didn't release any signature shoes per se, but Nike did make sure to cash in by releasing a special edition version of the Zoom Hyperfuse that he had been wearing before his rise to stardom.
Air Max Sweep Thru: Amar'e Stoudemire (Nike)
When Amar'e Stoudemire came to New York, he really embraced what the city offered him, releasing a special edition of Nike's Air Max Sweep Thrus in his Knicks' colorway, as opposed to the Huaraches he had worn beforehand.
Conductor High: Patrick Ewing (Adidas)
Though he later made fame with his own brand, Ewing Athletics, Patrick Ewing started his career wearing classic Adidas sneakers like these, which were re-released a few years ago.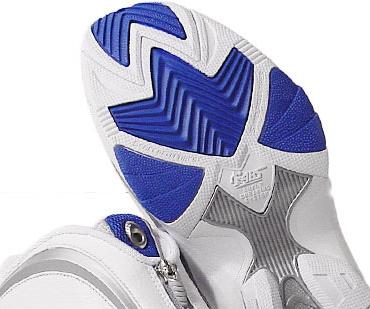 (Credit: kicksology.net)
Player: Latrell Sprewell
Brand: And1
After losing his deal with Converse a few years before, Latrell Sprewell made his return to the signature sneaker game with And1 in 2002.
The "And1 Spree" was minimalistic in its design—not that that's a bad thing—but Sprewell's status as the Knicks' most famous player at the time helped make the shoe one that would live long in the memory.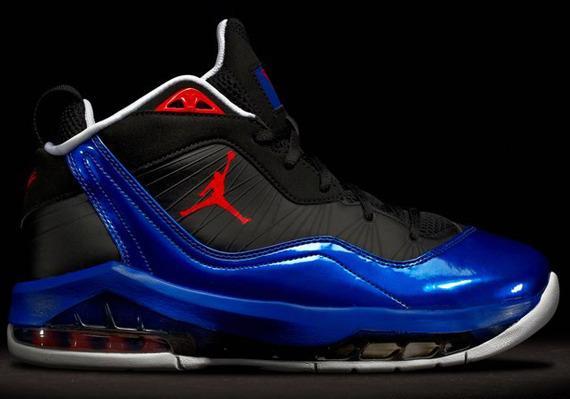 (Credit: jumpman23.com)
Player: Carmelo Anthony
Brand: Jordan
After waiting for the trade to finally go down, and for Carmelo Anthony to finally end up back home, the next step for Knicks fans was to wait until his first signature shoes with his new team came out.
For the remainder of the 2010-11 season, Anthony wore the Melo M7 Advance in the Knicks' colorway, but for the 2011-12 season, Jordan brand released the Melo M8 as the first new shoe since his arrival on Broadway.
The sneakers were designed "with insights" from Melo himself, according to Foot Locker, and that only bodes well for Melo's fashion sense, as these look very sleek indeed.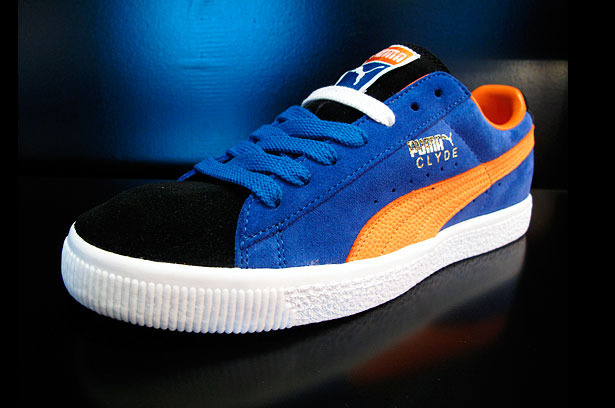 (Credit: extrabutterny.com)
Player: Walt Frazier
Brand: Puma
Back in 1973, Knicks legend Walt Frazier had the honor of releasing the first signature shoe in basketball history.
The design of the "Puma Clyde" may be a little too outdated for today's players to wear, but even off the court, they are still representative of the stylish man Clyde is.
You know you've released a good sneaker when it's still selling almost 40 years on.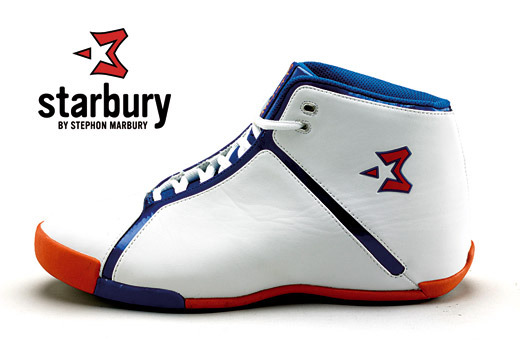 (Credit: hoopedia.nba.com)
Player: Stephon Marbury
Brand: Starbury
For a player oft-criticized for his attitude, Stephon Marbury really did a great thing by creating the Starbury brand in 2006.
Remembering not being able to afford the more expensive shoes as a child, the star point guard decided he would create his own brand to be affordable and accessible to everyone.
At a retail price of around $15, they absolutely were.
But despite the ridiculously low price, these sneakers didn't lack in design or quality, as the Starbury Ones will show you.
Here's a quote from Marbury himself (via National Sports Review) that really sums up the brand and what it means:
"This isn't about selling sneakers for $15, this is about the movement. This is about what it's doing for people. And any time you can create something where you can allow people to have something they never had before at an affordable price, you're changing the paradigm."
(Credit: ewingathletics.com)
Player: Patrick Ewing
Brand: Ewing Athletics
Many Knicks fans will be happy to hear that, as of August 5th (Patrick Ewing's birthday), Ewing Athletics is officially back.
Back in 1989, Ewing had become the first athlete to ever create his own brand, paving the way for the likes of Michael Jordan and Stephon Marbury.
After a long absence, the legend is "reborn," and to celebrate the comeback, a re-release of the 33 HI is now on sale in the US.
As arguably the greatest player in Knicks history, Ewing's shoes are the most iconic of all and they look perfect in white with the blue and orange trim.