5 Olympians Not Named Usain Bolt Who Wowed Us in London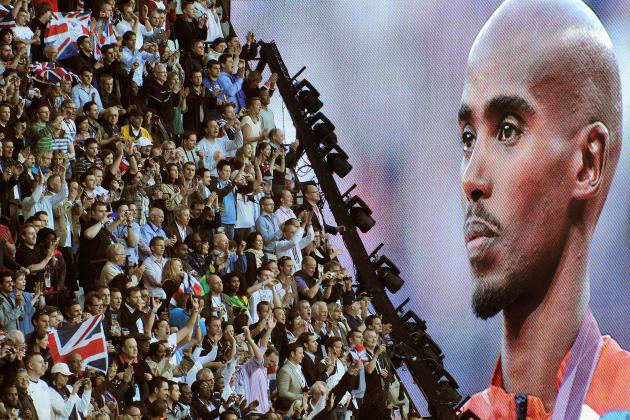 WPA Pool/Getty Images

Usain Bolt's imperious performance on Saturday night in the 100-meter dash amplified not only his capabilities and indestructible mental strength, but also showed off his ability to wow a jam-packed London Olympic Stadium.
Bolt's performance in the 100-meter race was arguably the most anticipated event from a spectator's point of view, however there were some magical moments that had the wow factor that contested with Lightning Bolt's feat in the 100-meter event.
Here are my top five Olympians not named Bolt who were responsible for an Olympic Stadium eruption.
Begin Slideshow

»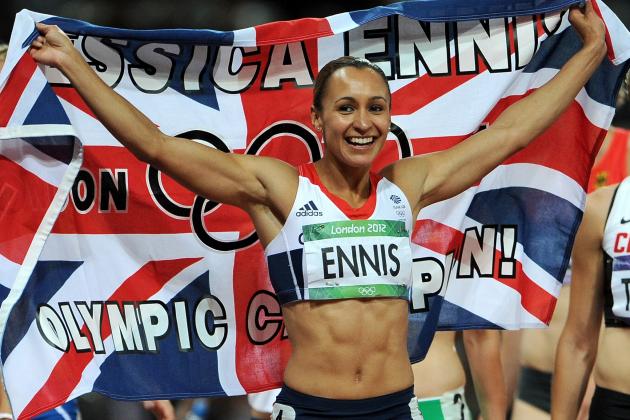 Pascal Le Segretain/Getty Images

On Saturday night the London Olympic Stadium erupted with screams as Great Britain's photogenic poster girl Jessica Ennis struck gold in the heptathlon.
The crowd's response to her valiant victory moved Ennis to tears after she completed the penultimate event, the 800 meters. Ennis' last lap in the 800 meters was more reminiscent of a victory lap, rather than a crucial ingredient leading to her dominant win.
Ennis thrived under pressurizing conditions in front of the home crowd, and it seemed as the decibel count increased, so did Ennis' performance level.
Ennis recorded personal bests in both the 100-meter hurdles and the javelin, polishing off her win with a new Great Britain record.
The reigning World Champion is now adorned with an Olympic gold and she definitely wowed the 80,000 person crowd while striding to success.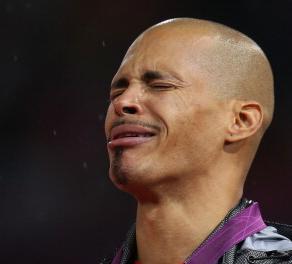 Hannah Johnston/Getty Images

Felix Sanchez, better known to his fans as "Super Felix", "Superman" or "The Dictator" stormed to success in the 400-meter hurdle race on Monday night.
The 34-year-old Dominican Republic veteran was deemed the underdog entering the games, but defeated all odds claiming the gold in style, beating out the favorites Michael Tinsley of the USA and Javier Culson of Puerto Rico.
Sanchez, who last donned the gold medal at the Athens Olympics in 2004, had an emotionally fuelled win. After the race Felix dropped to his knees and revealed a picture of his late Grandmother whom he had dedicated the race to.
Felix had always promised himself he would win a medal for his grandmother and he made that a reality on Monday night.
According to the Star, after the race Felix said, "It's just an amazing feeling. Then when I was on the podium and it started raining it felt like my grandmother was crying tears of joy."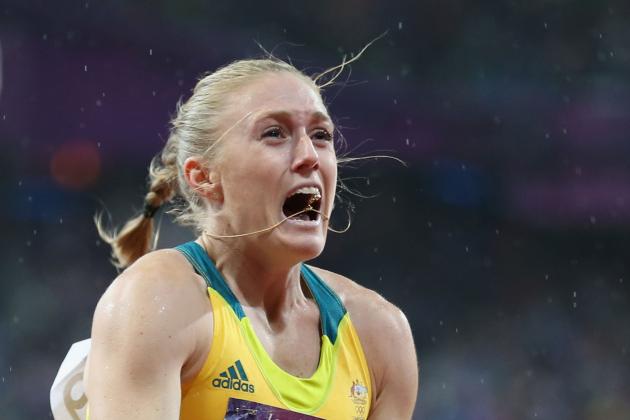 Streeter Lecka/Getty Images

Sally Pearson ended Australia's medal drought with her gold medal in the 100-meter hurdles.
Pearson admitted it had been her dream to win gold for Australia since she saw Cathy Freedman win an emotion packed 400-meter race in Sydney.
Pearson relegated Dawn Harper, the reigning Olympic Champion, into silver medal position in an action-fuelled final.
After crossing the line, Pearson was not certain was the gold hers and had a nervous wait, glaring at the big screen in the rain, but as her name flashed into the gold slot position, Pearson roared loudly and set off on a well deserved lap of honor.
The 100-meter hurdles is always an unpredictable event, and it proved to hold the 80,000 capacity's attention at the Olympic Stadium as droves of track fan's roared excitedly as Pearson launched Australia onto the gold medal position for the first time at this year's games.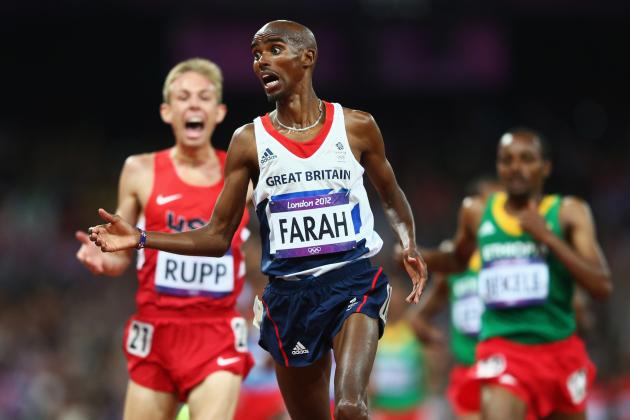 Michael Steele/Getty Images

Mo Farah's face is reminiscent of fellow Brit Kelly Holmes' face when she claimed the gold medal in the 800-meter event in Athens eight years ago.
Both display complete disbelief.
Farah becomes the first Briton to ever win Olympic 10,000 meter gold, and what is even more spectacular is that Farah's victory ends four successive Ethiopian wins.
Farah's recipe for success stems from a disappointing Olympic games in Beijing where he vowed he would do all he could in his power to become the best in the world.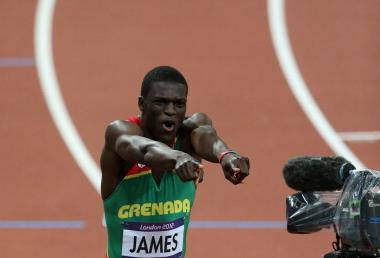 Streeter Lecka/Getty Images

Nineteen-year-old Kirani James put Grenada on the map when he won the men's 400-meter final, the first Olympic medal ever won by Grenada.
What is even more impressive is that James stopped the US' string of gold medals in an event they have dominated since 1984.
James comes from a small fishing village and after the race he had no doubt that the partying had began back in Grenada when the Washington Post reported he had said, "Probably crazy at home."
After the race James postponed his individual celebrations and a chance to greet the roaring crowd in order to congratulate his fellow competitors, a rare sight to see after an Olympic final.