Olympics 2012: 10 Coolest Photos from 10th Day of Summer Games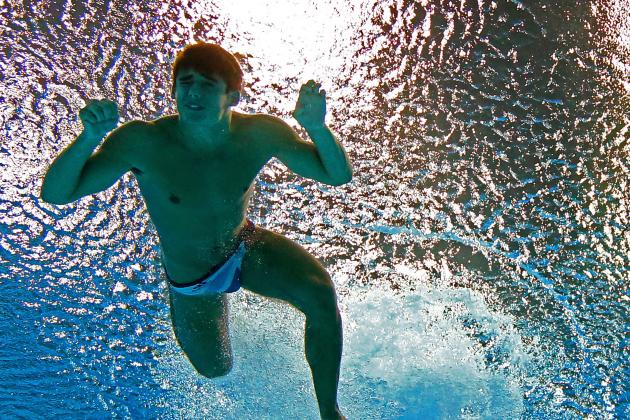 Clive Rose/Getty Images

To kick off our 10th daily edition of "10 Coolest Photos," I'd like to give a hearty thank you to cameras.
Cameras, we couldn't do this segment without you.
Now then, a look at the 10 best pics from a busy Day 10 in London, England.
We're talking big time feast for the eyes, so don't you dare click away.
Begin Slideshow

»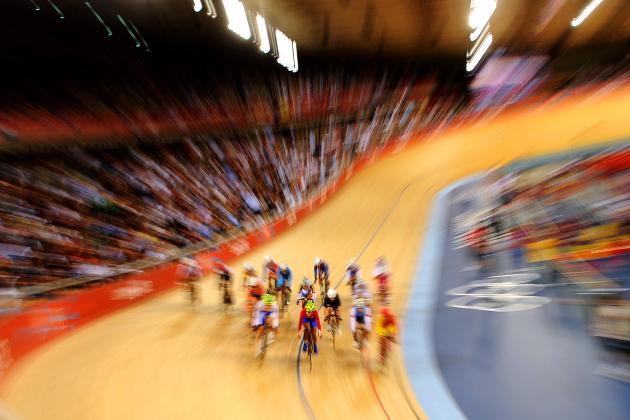 Michael Regan/Getty Images

Have you ever looked at a Velodrome, man? I mean really looked at a Velodrome.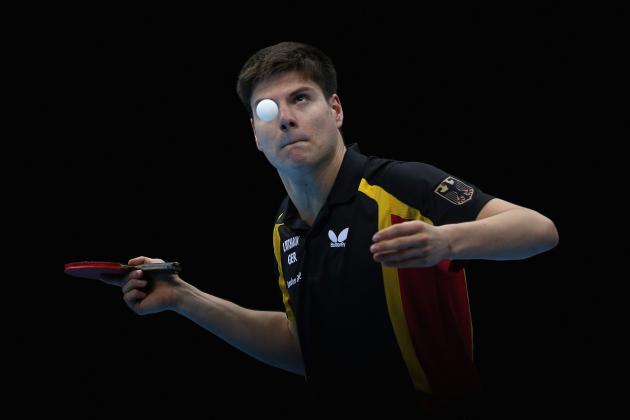 Feng Li/Getty Images

Germany's Dimitrij Ovtcharov lines up a serve during his country's semifinal match against China in the men's team table tennis competition. China prevailed 3-1 and will play South Korea in the gold-medal final.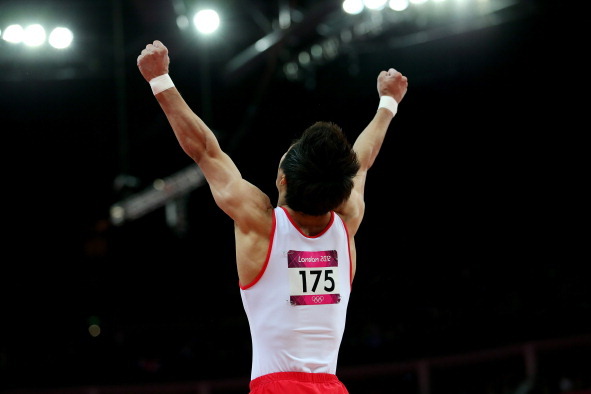 Ronald Martinez/Getty Images

Yang Hak Seon does his best "Rocky" impersonation after winning the men's vault competition and taking home South Korea's first ever Olympic gymnastics gold.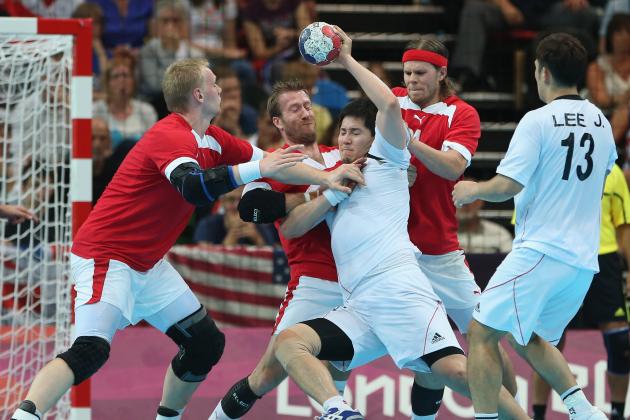 Jeff Gross/Getty Images

A South Korean attacker is swallowed up a swarm of Danish defense in preliminary men's handball action. Denmark won 26-24 to finish pool play undefeated.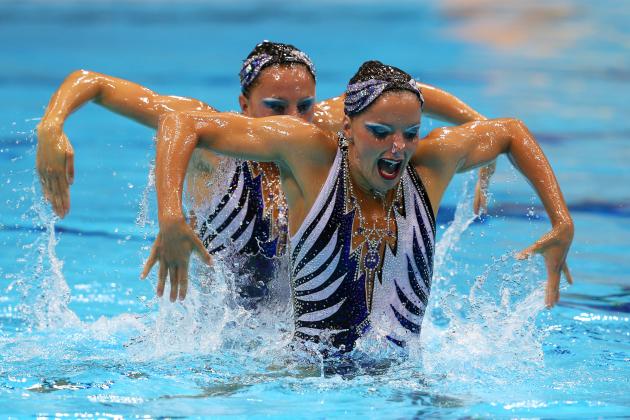 Clive Rose/Getty Images

I can't tell you if this is a good piece of synchronized swimming. I can tell you that we're one jheri curl short of a Michael Jackson music video.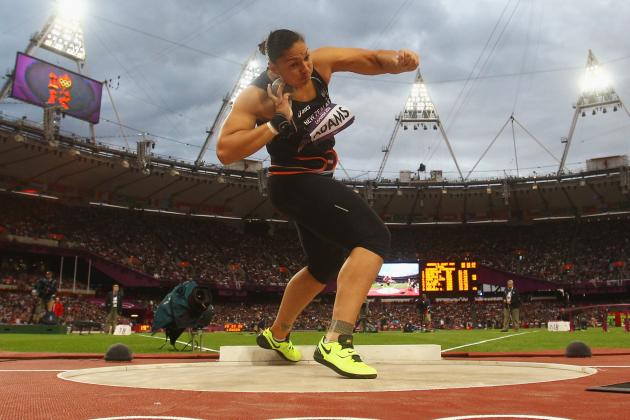 Alexander Hassenstein/Getty Images

The camera catches New Zeland's Valerie Adams mid-throw during the women's shot put final. Adams, the reigning world and Olympic champion, settled for silver behind the apporpiately named Nadzeya Ostapchuk.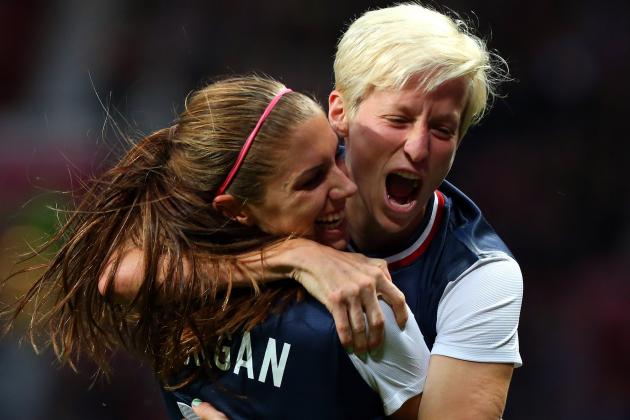 Stanley Chou/Getty Images

American midfielder Megan Rapinoe embraces teammate Alex Morgan after Morgan's goal in the 123rd minute sent Team USA to a 4-3 victory over Canada in the women's soccer semifinals. Rapinoe also scored twice for the United States, which advances to play Japan in the gold-medal match.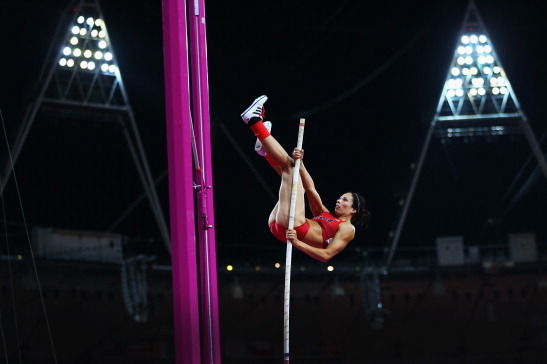 Michael Steele/Getty Images

The lights of London's Olympic Stadium frame Jenn Suhr as she attempts a clearance in the women's pole vault competition. Suhr edged out two-time reigning champion Yelena Isinbayeva and Cuba's Yarisley Silva to win gold.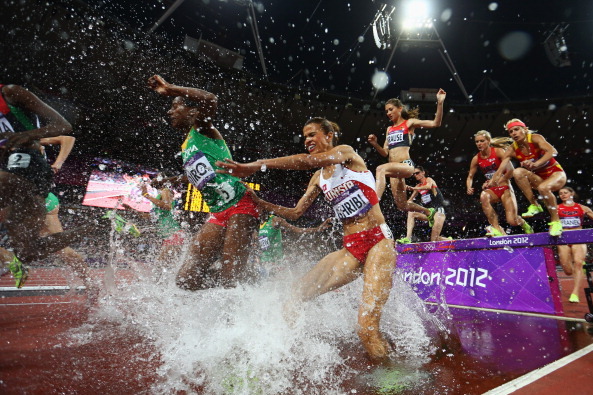 Michael Steele/Getty Images

Always one of track and field's most photogenic events, the women's 3,000-meter steeplechase reached its conclusion on Monday. Russian Yuliya Zaripova took gold in a time of 9:06.72, more than a second ahead of her closest rival.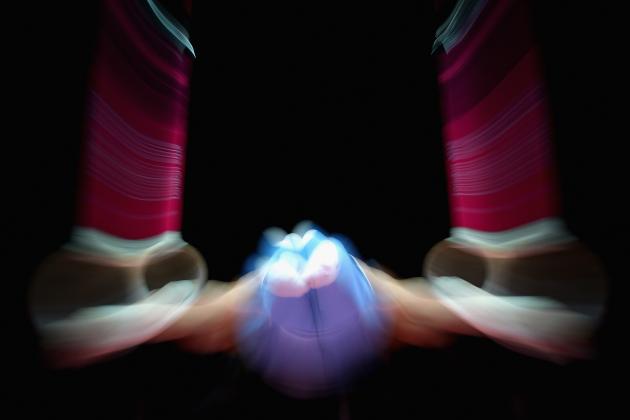 Ryan Pierse/Getty Images

An unidentified gymnast in action during the men's gymnastics still rings final.