Still Kickin' Around: How Former Mets Players Are Doing in 2012, Part II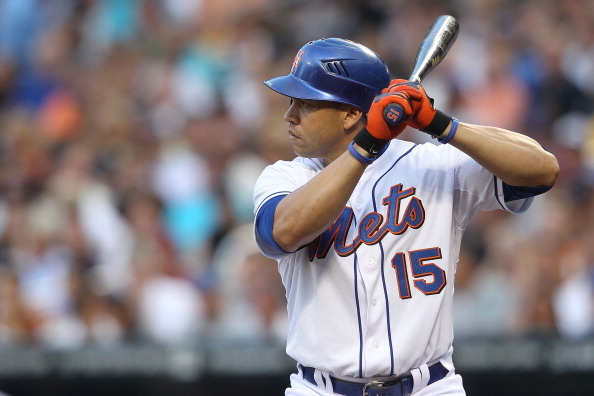 Nick Laham/Getty Images
Former Mets slugger is still plying his trade...elsewhere.
Players come and players go; that is the nature of baseball. For many fans, however, when a player leaves their favorite team—in this case, the New York Mets—that player is gone forever. He may still be active, yes, but they lose interest in him.
Well today, in 2012, lots of former Mets are still kicking around—from Carlos Beltran to Chris Capuano and Joaquin Arias. Some have forged pretty good careers since leaving the team, while others have fizzled.
We've already caught up with Endy Chavez, Oliver Perez and other recent Mets—let's take a look at how some more of those former New Yorkers are doing today.
Begin Slideshow

»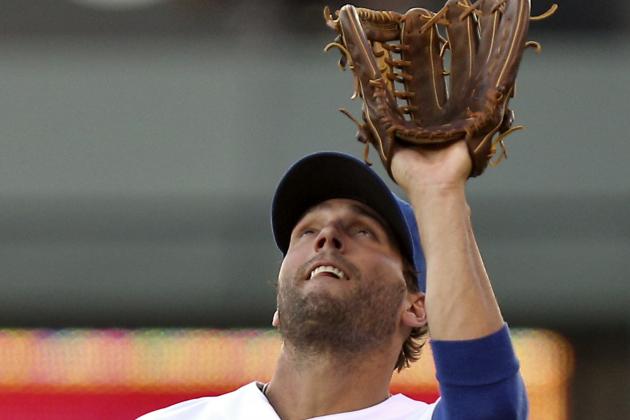 Ed Zurga/Getty Images

Outfielder Jeff Francoeur arrived in New York in 2009 and performed well, despite struggling with Atlanta, his previous team.
His resurgence was short-lived, however, for by 2010 he was struggling again, hitting only .237 in 124 games. At the end of August, he was sent to the Texas Rangers for Joaquin Arias.
Since leaving the Mets, he has had an up-and-down career—he hit .285 with 20 home runs and 87 RBI for Kansas City in 2011, but this year, again with the Royals, he is hitting only .238 with 10 home runs and 38 RBI.
Francoeur was a very highly touted prospect who could have been great—if he had learned to be consistent.
Years with Mets: 2009-2010
Stats with Mets: 199 G, 21 HR, 95 RBI, .268 BA
Stats since leaving Mets: 268 G, 32 HR, 129 RBI, .270 BA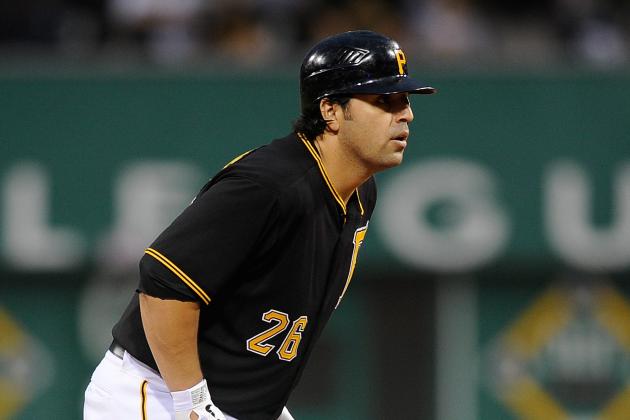 Joe Sargent/Getty Images

The Mets haven't had much luck with starting catchers in recent years. They've gone through more than a handful, and rarely have they performed particularly well.
Rod Barajas joined the Mets in 2010 to be the team's main backstop. He started off the year well, hitting 11 home runs in the first two months of the season.
Alas, he hit only .163 with a single dinger over his next 33 games and was purchased by the Los Angeles Dodgers in August.
He's no longer a Dodger, however—now with the Pittsburgh Pirates, Barajas is still the poor hitter he was while in New York. In 72 games this season, he is hitting .202 with eight home runs and 20 RBI.
His on-base percentage, which hasn't eclipsed the .300 mark since 2007, is a measly .282.
Year with Mets: 2010
Stats with Mets: 74 G, 12 HR, 34 RBI, .225 BA
Stats since leaving Mets: 195 G, 29 HR, 80 RBI, .226 BA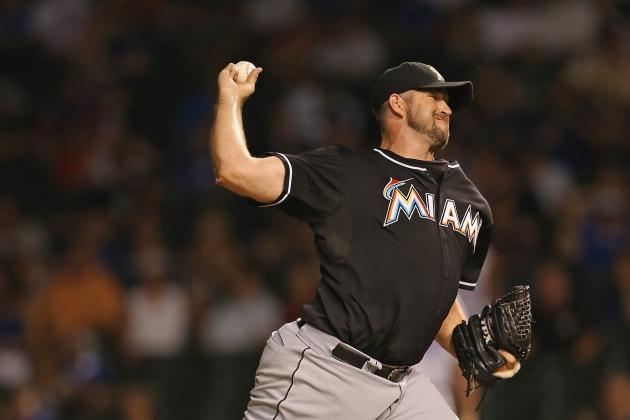 Jonathan Daniel/Getty Images

Closer Heath Bell was never that impressive in his three years with the Mets. He was never a huge prospect, and by the time he made his big league debut he was already 26 years old.
But all that changed when he joined the San Diego Padres in 2007. He instantly took control of the closer position and became one of the best finishers in the league.
He joined the Marlins in 2012 and has lost the magic he once possessed—in 49 appearances, he is 2-5 with 19 saves (plus six blown saves) and an abominable 5.44 ERA. He has averaged more than one hit allowed per inning and has walked a fair share of batters as well.
Years with Mets: 2004-2006
Stats with Mets: 81 G, 0 SV, 1-5 W-L, 108 IP, 129 H, 4.92 ERA
Stats since leaving Mets: 403 G, 153 SV, 29-24 W-L, 417 IP, 333 H, 2.83 ERA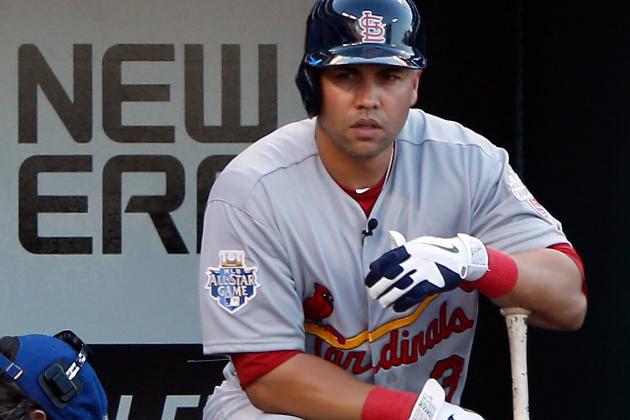 Jamie Squire/Getty Images

Carlos Beltran was a key cog on the Mets teams of the mid-to-late 2000s, whacking over 25 home runs three times while with the club.
On the base paths, he was exciting as well—he stole over 15 bases four times, while rarely being caught.
He was shipped away to the San Francisco Giants partway through the 2011 season, then signed with the St. Louis Cardinals for 2012. He has had one of his best seasons in recent years, with 25 home runs, a league-leading 77 RBI and an All-Star selection to his name.
But don't worry Mets fans. His replacements in center and right field, Andres Torres, Lucas Duda and company, are doing just as well—right?
Years with Mets: 2005-2011
Stats with Mets: 839 G, 878 H, 149 HR, 559 RBI, 100 SB, .280 BA
Stats since leaving Mets: 146 G, 162 H, 32 HR, 95 RBI, 11 SB, .297 BA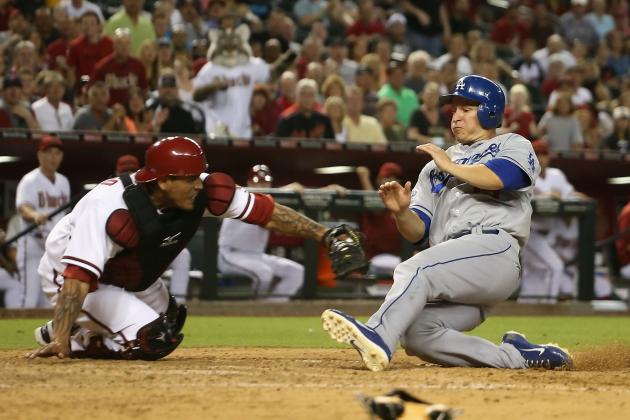 Christian Petersen/Getty Images

Catcher Henry Blanco's lone year with New York, 2010 wasn't too impressive.
He hit only .215 with two home runs in 130 at-bats and, despite some exciting feats, including a game-winning dinger in early May, his season was rather forgettable.
2012 has been equally forgettable as well—now with the Arizona Diamondbacks, the 40-year-old is hitting only .188 with one home run and seven RBI in 21 games.
Year with Mets: 2010
Stats with Mets: 50 G, 2 HR, 8 RBI, .215 BA
Stats since leaving Mets: 58 G, 9 HR, 19 RBI, .226 BA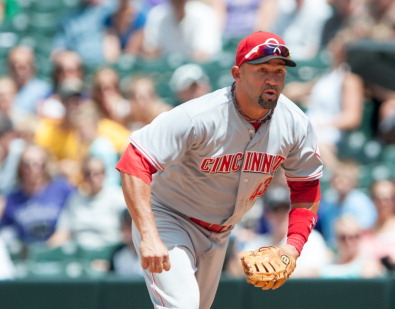 Dustin Bradford/Getty Images

Due to injuries to starting second baseman Kazuo Matsui, Miguel Cairo took the helm as the Mets' primary keystone sacker in 2005 and performed as mediocre as should have been expected.
In 327 at-bats, he hit only .251 with two home runs and 19 RBI, while scoring 31 runs and stealing 13 bases. A thoroughly "meh" season.
He's bounced around the big leagues since his sojourn with New York and is currently in his third season with the Cincinnati Reds. After two solid years, he has fallen off in 2012 by hitting only .155 with no home runs and 8 RBI in 97 at-bats.
Year with Mets: 2005
Stats with Mets: 100 G, 2 HR, 19 RBI, 13 SB, .251 BA
Stats since leaving Mets: 539 G, 13 HR, 139 RBI, 37 SB, .251 BA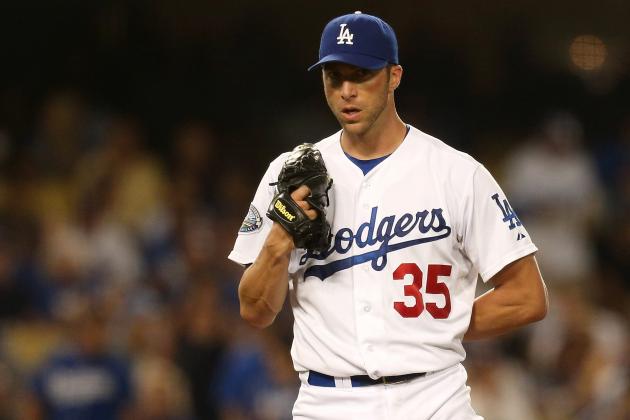 Josh Hedges/Getty Images

Starting pitcher Chris Capuano arrived in New York in 2011 and was a decent innings-eater, winning 11 games and striking out 168 batters.
Following the season, he departed and signed with the Los Angeles Dodgers.
He began 2012 with Cy Young Award-quality numbers, going 8-2 with a 2.14 ERA in the first two months of the season. Since then he has cooled off, but is still having a solid year overall—in 22 starts, he is 10-7 with a 3.33 ERA.
Kind of makes one wish he'd re-signed with New York.
Year with Mets: 2011
Stats with Mets: 33 GS, 11-12 W-L, 168 K, 4.55 ERA
Stats since leaving Mets: 22 GS, 10-7 W-L, 119 K, 3.33 ERA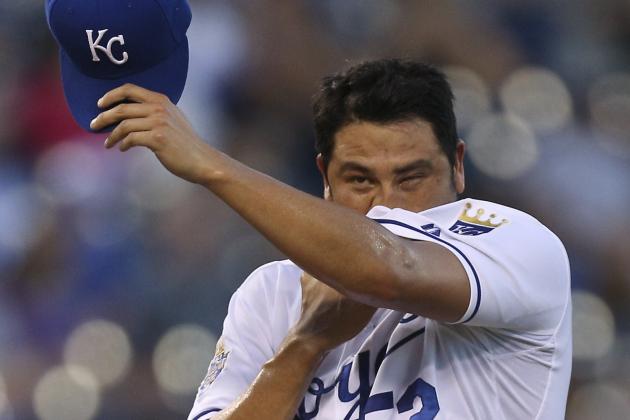 Ed Zurga/Getty Images

Bruce Chen arrived in a bad deal for New York and he left in a bad deal for New York.
They acquired him from the Philadelphia Phillies in 2001 in a trade that sent away solid relief pitchers Turk Wendell and Dennis Cook.
After parts of two seasons and a 4.62 ERA with the Mets, he was shipped off to the Montreal Expos in a seven-player deal that netted the team Scott Strickland, among others.
In the long run, both trades did not work in the Mets' favor.
Since his brief stay in the Big Apple, Chen has been all around the big leagues. He is currently with the Kansas City Royals, with whom he is 7-9 with a 5.66 ERA in 23 starts so far this season.
Years with Mets: 2001-2002
Stats with Mets: 12 G, 3-2 W-L, 47 K, 4.62 ERA
Stats since leaving Mets: 255 G, 49-54 W-L, 673 K, 4.76 ERA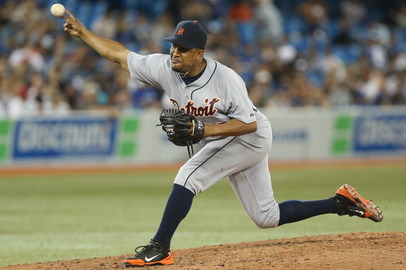 Tom Szczerbowski/Getty Images

I remember when then-starting pitcher Octavio Dotel made his major league debut with the Mets in 1999.
It was against the Atlanta Braves and I recall thinking why are they starting this rookie in an important game against their divisional rival?
Of course, he lost the game, but performed decently in his first and only year with the Mets, going 8-3 with an unsavory 5.38 ERA.
Now with his millionth team*, Detroit, in 2012 Dotel is 3-2 with a 3.25 ERA in 36 relief appearances. In 36 innings, he has 50 strikeouts, which averages out to 12.5 every nine innings.
*13th, actually
Year with Mets: 1999
Stats with Mets: 19 G, 8-3 W-L, 9.0 K/9 IP, 5.38 ERA
Stats since leaving Mets: 712 G, 49-46 W-L, 11.2 K/9 IP, 3.55 ERA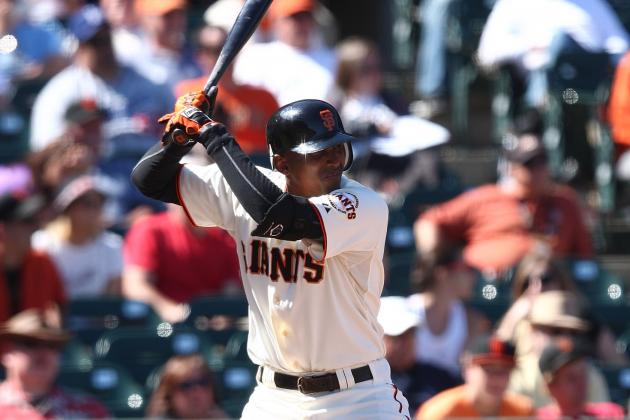 Tony Medina/Getty Images

Let's bring this gallery full circle and discuss a player mentioned way back in the first slide, Joaquin Arias.
In an effort to get rid of the floundering Jeff Francoeur in 2010, the Mets were willing to take anything in return. The Rangers wanted him, and from their scrapheap the Mets received infielder Arias.
His was a short stay with the New York squad, and it was resoundingly unsuccessful as well—in 33 at-bats, he hit only .200.
Today, Joaquin Arias is playing for the San Francisco Giants and has upped his performance at the plate a little: In 219 at-bats, he is hitting .251 with one home run, 16 RBI and four stolen bases. His on-base percentage is a mediocre .289, as he has walked only 10 times in 237 plate appearances.
Year with Mets: 2010
Stats with Mets: 22 G, 0 HR, 4 RBI, .200 BA
Stats since leaving Mets: 71 G, 1 HR, 16 RBI, .251 BA