Boise State Football 2012: The NCAA Is "Looking Out" for Student-Athletes Again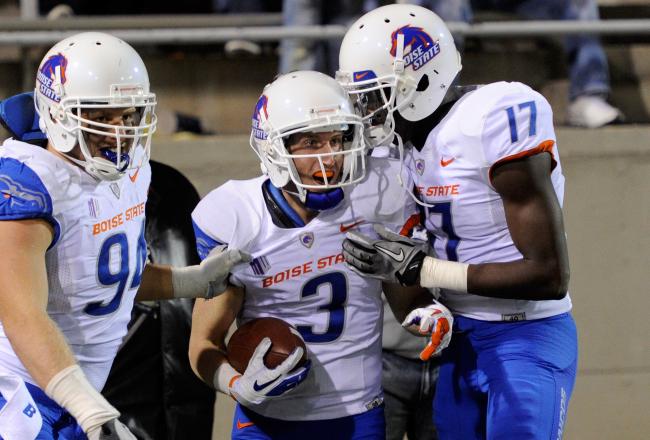 Ethan Miller/Getty Images
Friday, August 3rd, the Boise State Broncos found out a little bad news as the Idaho Statesman reported Geraldo Boldewijn would be suspended for the first four games of 2012. The nature of the suspension? Extra benefits of sorts:
Boldewijn has been suspended for a violation of NCAA rules involving the host family he lived with when he attended Capital High. He is from Holland. The family helped him book his airplane ticket home after the bowl game in December. Boldewijn has repaid the cost of the ticket to the family, according to the school press release.
Of sorts, because, as an athlete from a foreign country it is a little understandable that Boldewijn might need a little help in making the big flight from the states to his native country. It is even more understandable that the help comes from his host family.
For those not familiar with the "host family" situation, foreign students who attend high school in America have host families that take care of them, get them setup with school, feed them, clothe them and the like. They become the extended family of the student. They assume the parental roles in the day-to-day life from a discipline, support and supervision standpoint. The exchange student, in the ideal situation, becomes their own child during their time with the host family.
This is more than just a fan or a random stranger helping Boldewijn purchase a ticket home. This is part of his extended family helping him get home to see his folks. Under any, normal circumstances, one would look at this family as doing what close family friends do for each other, helping out one another's kid when they are in need.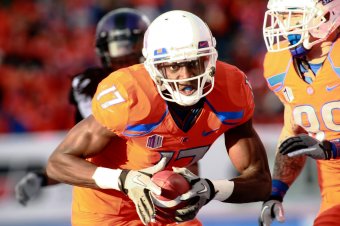 Brian Losness-US PRESSWIRE
Except the NCAA is not normal circumstances. For all of the "protect student-athlete" and "for the good of the student-athlete" rhetoric the NCAA has spewed; they spend a tremendous amount of time hurting the players. In this case, Boldewijn is going to be missing four games because of what most of us would deem a normal, decent, human act.
Keep in mind, this is not Boldewijn's first run in with the NCAA. Last season the wide receiver missed the first four games for running afoul of the sport's governing organization. He was guilty of utilizing a car and having driver's insurance provided by his host family while in high school.
Twice the kid has been sidelined because of his extended family helping him be a normal kid. This isn't a booster giving him a car or free tattoos or a black diamond watch. This is a kid trying to get home.
For all of the talk about the NCAA interpreting their rules and finding wiggle room with respect to the moral authority to act in the case of Penn State; they most certainly are moral midgets when it comes to what constitutes an "extra benefit."
They clearly have the wiggle room to manipulate a situation to their benefit. Yet, when it comes to benefiting an athlete; they'll always pass on that opportunity. Whether it is Dez Bryant hurting their feelings by lying about something that wasn't a violation or North Carolina players sleeping on a former player's couch to avoid drunk driving; the NCAA certainly appears to be by the book where the athletes they "protect" are concerned.
This article is
What is the duplicate article?
Why is this article offensive?
Where is this article plagiarized from?
Why is this article poorly edited?

Boise State Football: Like this team?