Outlining What Andre Villas-Boas Brings to Tottenham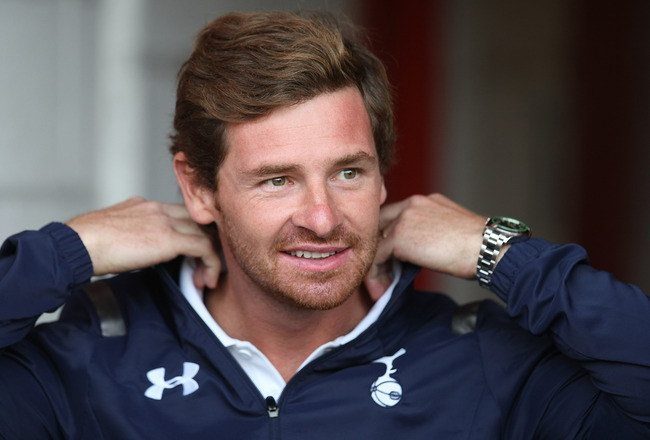 Pete Norton/Getty Images
There's a new sheriff in town—and his name is Andre Villas-Boas.
Since being hired on July 3 to lead Tottenham Hotspur back to the Champions League, Villas-Boas has shown incredible influence in negotiations, bringing over transfers Gylfi Sigurdsson and Jan Vertonghen.
Not only that, but he's handled the Luka Modric saga remarkably well, not letting it become a distraction but also not letting the unhappy Croatian escape to Real Madrid for a fee less than fair to Tottenham.
He's gone unbeaten in the preseason and is on the hunt to secure at least one more potent striker as Spurs heads into the season next week.
But what can we expect from Villas-Boas? Will it be the same porous defense he led at Chelsea, or the high-flying attack-often style we saw at Porto?
Join me as I present to you what Andre Villas-Boas is bringing to White Hart Lane.
Raw, Untapped Potential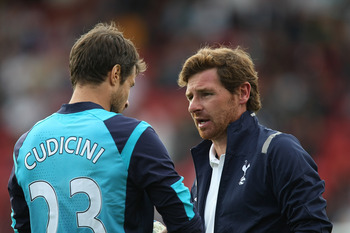 Pete Norton/Getty Images
At 21, Villas-Boas got his first managerial gig. At 32, he became Académica's manager. Less than a year later he was handed the keys to Porto and then went immediately to Chelsea.
Now, at 34-years-old, he's managing Tottenham Hotspur—his second Premier League club and his fifth managerial gig overall.
But with his seemingly impressive résumé comes the simple fact that he's never spent more than one season at any of those clubs. The hope with each club that puts Villas-Boas at the helm is that he'll have success while growing into an even better manager.
That's rarely how it works, and I think Daniel Levy knows that.
Villas-Boas represents untapped, raw potential that hasn't had time to root itself yet. Will that potential find a place to grow and mature at White Hart Lane?
Hard-Edged Negotiating Power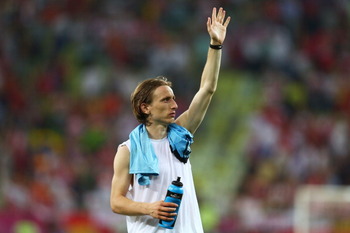 Alex Grimm/Getty Images
Not only can Villas-Boas attract new talent, but his ability to stick to his guns and negotiate with current Tottenham players is something the club hasn't had since the days of Martin Jol.
With Villas-Boas at the helm, Spurs have found a replacement for centre-back Ledley King in Jan Vertonghen, look to have their attacking midfielder of the future in Gylfi Sigurdsson and the centre-forward situation is being taken care of with the new manager not staying fixed on Emmanuel Adebayor, promising that he's looking anywhere and everywhere for a fix to the club's striker problems.
Now, with Tottenham getting what they deem to be unsatisfactory transfer bids for Luka Modric, the 34-year-old manager isn't budging for less than he thinks he deserves, and is ready to do whatever it takes to either get proper compensation or squeeze all the performance he can out of the Croatian international this season.
Flexibility in Formations
Pete Norton/Getty Images
Tottenham has had five preseason friendlies with Villas-Boas at the helm and all five have consisted of different formations and tactics.
Against Stevenage, the 34-year-old went with the standard 4-4-2. One week later against the LA Galaxy, Spurs were in the same 4-4-2, but Villas-Boas slotted Gylfi Sigurdsson in the attacking midfielder role he was brought over for, creating something of a fluid 4-3-3.
Days later against Liverpool, Tottenham went with a 4-3-3, but in their final match in North America against the NY Red Bulls they went back to the 4-4-2.
Their most recent friendly against Watford? A 3-4-3 with Benoit Assou-Ekotto in at midfielder.
All signs point to continued experimentation as Tottenham ends the preseason on August 9 against Valencia.
Hopefully it's a 4-4-1-1 with Adebayor at centre-forward and Defoe at striker, but that might be too wishful of thinking.
High-Tempo, Attacking Football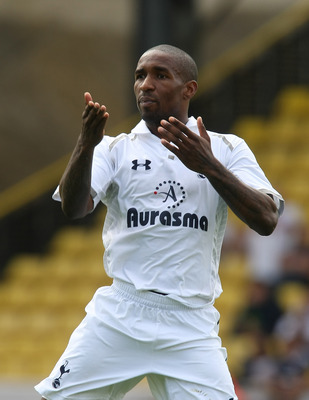 Pete Norton/Getty Images
When Villas-Boas took over at Académica, the club went from last place to 11th in the Portuguese Primeira Liga table, reaching the semifinals of the 2009-10 Portuguese League Cup and averaging 1.23 goals per match, sixth-best in the league.
After that, he was hired on as Porto's manager and led the team to an undefeated season, won the Primeira Liga table and won the Europa League—all while improving Porto's offense from an already high-scoring 70 goals the year before to an absolutely superb 73 scores during the 2010-11 season.
High-tempo football runs in the Portuguese manager's veins. The lack of scoring is concerning so far this preseason, but I believe that's less about Villas-Boas and more about Spurs' lack of quality and depth at forward.
Improved Tactics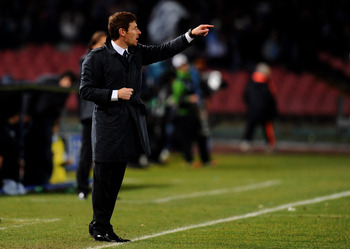 Mike Hewitt/Getty Images
There were quite a few—shall we say, discrepancies?—when Harry Redknapp was at the helm between the old school manager and fans in North London.
Bringing in Louis Saha and giving him starts over a top-form Jermain Defoe?
Slotting a player like Sandro in a purely defensive role when he's shown time and time again to be a serious contribution on offense for Brazil's national team?
The list could go on and on, but it won't with Villas-Boas. There won't be any of this nonsense with the nearly half-dozen different formations Redknapp employed last season alone.
Villas-Boas may be experimenting during the preseason, but you can bet your bottom dollar the 34-year-old will be stubborn, boring and perhaps maddening with how consistent he is in his tactics.
That's a good thing, Spurs fans.
Keep Reading

Tottenham Hotspur: Like this team?