Chelsea FC: Why Fernando Torres Is Overdue a Breakout Season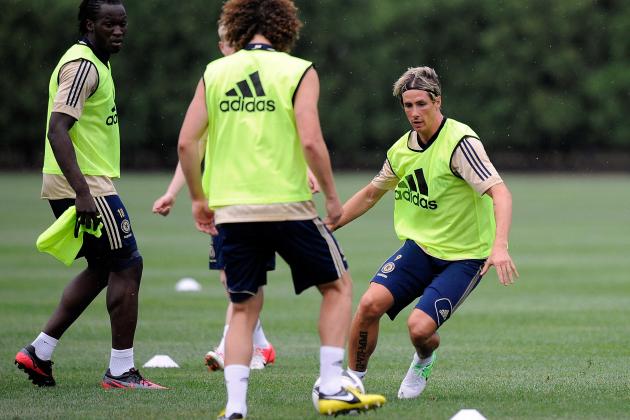 Patrick McDermott/Getty Images

As the sixth most expensive soccer player in history, Fernando Torres of Chelsea faces mixed criticisms as his Chelsea record fails to match his major tournaments performances.
However, Chelsea fans can expect to see the highly-paid striker deliver in the 2012-2013 season as his major tournament success will surely exceed into his domestic performances.
A major cog of a historically dominant Spanish team, and Golden Boot Winner in the 2012 UEFA European Championship, Torres has made a name for himself as one of the most legendary strikers to ever play the game.
The 28-year old has been a part of all three of Spain's consecutive International triumphs, most recently notching a goal and an assist as a late substitute in the final minutes of Spain's victory over Italy in the European Championship final.
During the 2011-2012 season, Torres ultimately put in a less-than-expected effort for Chelsea (6 G, 41 A, 51 PTS) (via: premierleague.com) leaving everyone wondering if Torres is capable of living up to his £50 million price tag.
While the Spanish have etched their country's name into the record books as one of the best teams in the history of the sport, Torres will go down as a key contributor to Spain's success.
Here are four reasons why Torres' 2012-2013 performance will finally be £50 million well spent for Chelsea:
Begin Slideshow

»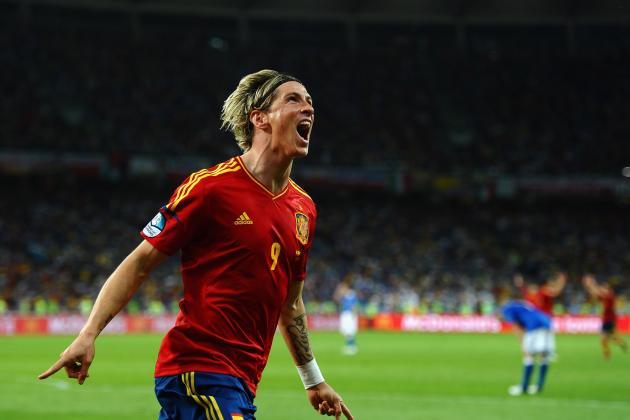 Laurence Griffiths/Getty Images

At only 28-years-old, the Spaniard has been a star in three consecutive major tournament victories. From assisting David Villa in the first goal of the UEFA Euro 2008 to securing the Golden Boot in the Euro 2012, Torres will be entering the season with a never-before-seen confidence that could spark his game.
Speaking to the official site of the Chelsea Football Club after the Euro success Torres exuded confidence, a positive sign for the Blues faithful:
You can't ask for more, but it is the work of the team and the togetherness that has brought us here.

You always want to win more and more, but right now we have to enjoy this. We have won by a distance against a great team like Italy.
After scoring only six goals last year, Torres' legendary status should compel him to at least quadruple that amount in his following season.
If winning the Golden Boot Award and a third consecutive International championship does not boost his production, what will?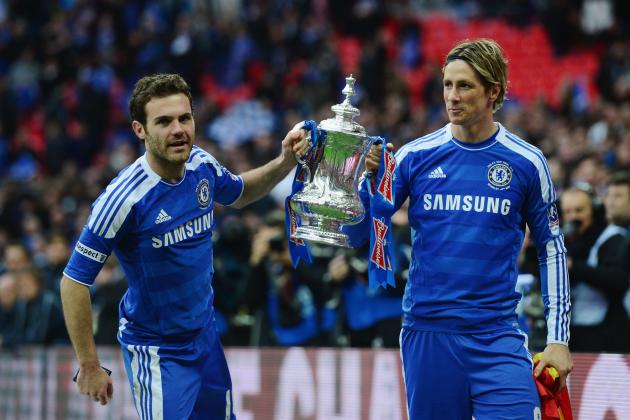 Shaun Botterill/Getty Images

Time and time again, Torres is showing coaches that he is a reliable sub, capable of having an impact in crucial moments of the latter half.
As was seen in the Euro 2012 final against Italy, a fresh Fernando Torres can be devastating for opponents in the second half.
Whether he starts or is subbed in, Torres has the sharp offensive sense to put shots in the net. He is an all-around forward with the ability to visualize the play or net the game-winning strike.
With the ability to do more in minutes than most players can do in entire games, Torres' value as a "not-so-secret weapon" that need only be released in the second half has become a valued tactic both club and country.
Unleashing a fresh-footed Torres in the second half against tired opposition is not even fair—and Chelsea are more than capable of wearing down their opponents to let Torres cause havoc.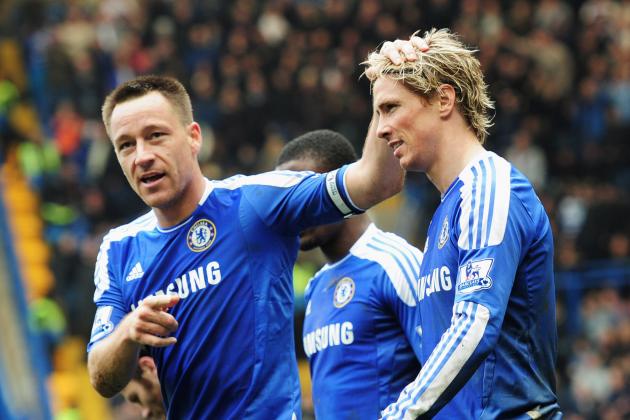 Shaun Botterill/Getty Images

In his third International tournament with Spain, Torres was awarded the Golden Boot after a goal and an assist in the final match against Italy.
As a man of threes', Torres has an explosive third season with Chelsea to look forward to.
Okay, that is a little superstitious, but as Torres prepares for his third season with the team, he can finally start a season in the Premier League fully-assimilated and in between international championships.
The stars will be in perfect alignment for Torres as he gets comfortable playing for Chelsea without having the pressure of an up-coming International tournament looming over him.
With two years until the 2014 FIFA World Cup, this season he can focus on winning silverware with Chelsea.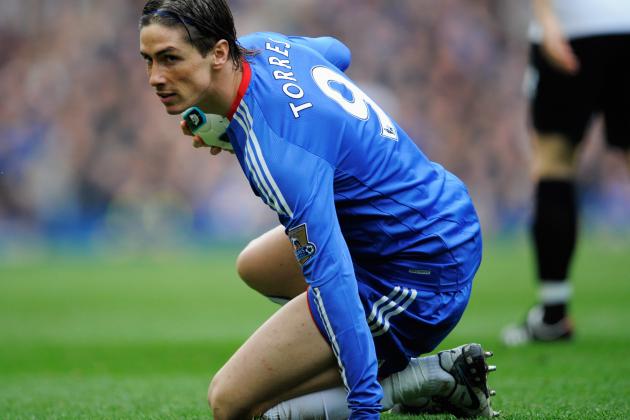 Alex Livesey/Getty Images

Burdened with the pressure of securing a dynasty in the Euro 2012, Torres helped Chelsea secure Champions League and FA Cup Glory in May.
Unfortunately the club's league form suffered, the Stamford Bridge side eventually finishing 25 points behind Premier League champions Manchester City. Something that cannot happen again.
"I would love to win a Premier League," said Torres (via the guardian), who was in the United States for a pre-season training camp.
"Hopefully it will happen this year, but for sure we will be challenging for it.
"In my opinion, the equality between the big English teams is at a peak.
"You just have to look at the way City sealed the title, last-gasp, and how the team that won the Champions League (Chelsea) finished sixth."
Publicly voicing confidence in his team to the media is a good sign for the Spanish striker's self-esteem, which will need to be at its highest in order for Torres to perform up to his potential.