Manchester United IPO Float: 7 Reasons the Glazers Chose to Do It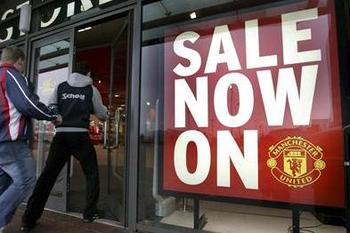 Manchester United's New York IPO received a timely boost last Friday with the US jobs figures showing 163,000 new jobs created.
US stock markets rocketed by up to 2%; demand for individual stocks will have surged in a fairly illiquid market. Unless there is a setback, these are excellent conditions for the debut for an iconic global brand.
The biggest challenge may not be the financials or MUST demanding a boycott of sponsors. Instead, market watchers will be looking to see whether burnt fingers have healed after the over-hyped Facebook issue.
And indeed, the latter issue is what gives me confidence in MANU not only succeeding, but possibly being oversubscribed.
A friend asked me a month before Facebook debuted what I thought about buying shares. I told him "don't touch them with a bargepole, because they will be overpriced and will fall back after issue." And so it was, leaving a large overhang in the markets.
So what about the Manchester United IPO?
Well, there is still a wall of money waiting to find a home and while it is not being piled into markets in general, there is always an appetite for new stocks because a prospectus gives you loads more insight than normal.
Anti Glazer feeling
So, as the link above implies, MUST want United supporters to boycott sponsors' products. The article concludes that this is unlikely to impact the success of the float.
As I've made clear over and over, I'm not a Glazer apologist. I try to write objective, informed commentary. No doubt, however, this article will get its usual quota of anti-Glazer hyperbole from one-eyed critics.
I have had some respect for Andy Green because of the depth and diligence of his "Andersred" website. However, his unfounded suggestions that Sir Alex would benefit from the IPO have damaged his reputation and undermined any legitimate concerns that anti-Glazer campaigners might have.
Sir Alex was rightly angry because such suggestions go to the heart of his integrity, which is the major component of his service and commitment to the United cause over the last 26 years. His comments are also reproduced in the same article.
It is equally unwise to suggest, as many have done in the past, that his hands have been tied in the transfer market. People have particularly picked on the Ronaldo money not being reinvested, which by now is rubbish.
He has made so many comments in press conferences about the importance of value in the market place that anyone continuing to suggest that the Glazers, or the debt, have tied his hands in the transfer markets is tantamount to calling Sir Alex a liar.
In fact, one could reasonably conclude from a raft of comments over time that both Sir Alex and David Gill are rightly preoccupied with Financial Fair Play.
You can be sure that neither would put the club, its finances or its reputation and tradition at risk.
Of course, any true supporter is rightly concerned about the level of debt. I am. But I do not see the same concerns expressed anywhere about the level of players' salaries—except by Sir Alex.
Instead, in hundreds, if not thousands of comments across these boards, I see supporters demanding that United pay whatever it takes in transfer fees or salaries to land marquee players.
That's just daft.
Just because Roman Abramovich, Sheikh Mansour and other magnates have massive amounts of cash doesn't change the fact that such spending is, frankly obscene.
We are in the midst of the worst global financial crisis since the 1930s. Ordinary people in the UK are losing their jobs; some people can barely afford to eat; the country is in a recession; Greece is on the verge of bankruptcy because of profligate spending.
Bankers have been castigated for bringing the global economy to its knees and paying themselves huge salaries, but United supporters criticised the club and indirectly the owners for failing to beat Chelsea to the signature of Eden Hazard.
The same Eden Hazard who cost £35 million, PLUS £9 million a year wages!
Sir Alex criticised this profligacy, but where were MUST in supporting his outburst?
Where is the criticism of David Beckham, Wayne Rooney, Rio Ferdinand, Michael Owen and Ryan Giggs, with an estimated net worth totalling £317 million from playing football?
There are far too many hypocritical comments flying around. What is the motivation of the anti-Glazer supporters? To get rid of the owners; and replace them with whom?
MUST say the club should be owned by its fans. "We want the IPO shelved and a proper fan ownership model put in place—one share, one vote." says Duncan Drasdo.
How naive can you get?
Whether or not United has 659 million fans worldwide, it is those fans who support the club and buy its merchandise. Only a fraction attend matches.
Even without the Glazers, it is sponsors and fans who NEVER go to Old Trafford who provide the lion's share of United's income.
Of course I would rather it wasn't going on paying off debt; and one day soon there won't be any debt. But of the 180,000 MUST members whose leaders want a boycott, what do they really expect to happen if the boycott worked?
That United would start losing money; that it would run into financial difficulties; that Sir Alex would have no money to spend; that team morale would be hit; that players would decline to come and worse still would start to leave; that ultimately the club would fail and the Glazers would walk away penniless?
And where would our beloved football club be then?
People think the Glazers hijacked the club. Sorry, but where were MUST and their supporters, or the so-called "Red Knights" when the Glazers were buying their shares in the open market, to get up to 28%?
And how many so-called United fans sold their shares in United when the actions of the Glazers pushed the price up? Of course the Glazers didn't have true leverage until they got Magnier and McManus's shares, but if nobody had sold them shares in the first place they would have had less than 30% even with that stake.
What really sticks in my throat is people who criticise the leveraged buyout of the club and the level of debt that has been created.
That debt is less than twice United's Gross income this year.
How many MUST supporters and anti-Glazer critics have bought a house with a mortgage on three, four or even five times their wage? How many are struggling to repay their mortgage, or their credit card debt? How sanctimonious can you get?
So then people might say "it's not the same, it's my football club." Now let's examine that. 180,000 MUST members; 76,000 seats at Old Trafford...something doesn't add up.
So then the cry is that people don't want to put money in the Glazers' pockets.
Sorry. Why did nobody complain when money was going into the Edwards' family pockets? Did Martin Edwards make no money on the Manchester United UK IPO? Did he not make any afterwards by selling his shares? Is there no United supporter alive who made a profit on United shares when the Glazers took over?
There is understandable resentment at the Glazers taking money out of the club. I agree that it was wrong for the statement that the funds raised would be used to pay down the debt to be apparently reneged on.
However, whatever the outcome of the IPO this week, funds will be generated for the club, which presumably will be used to reduce the debt.
Players' transfer fees and wages should come out of Operating income, not share sales. That is called "living within your means." With the new Chevrolet deal and other sponsorships, there will be more than enough money to buy and pay players. Why would MUST want to damage this, just to register a protest?
So finally, Manchester United is a major global business. Its value by next week could be $3.3 billion. Its turnover and profits would make it a FTSE 250 company if it was listed in the UK.
We live in an era of leveraged buyouts. The Glazers were the only bidders, once the Murdoch bid was blocked. United were only in play because the Edwards family floated them on the UK Stock Exchange. They allowed one share one vote; and what did we get? The Glazers.
In this article we examine the reasons they may have for the float. The two things that stick in fans' throats are: raising money for themselves; and the two-tier ownership structure.
Any owners of a company floating on the Stock Market always sell shares for themselves as a reward for the risks they have taken. The ownership structure will at least prevent an even more unacceptable owner buying up the shares in the market, even though it leaves that decision in the hands of the Glazers.
This is intended to be an objective, thought-provoking article. I am a United season ticket holder who has no intention of giving up his seat at Old Trafford...ever...for as long as I live...
I have supported United for 56 years and I don't live in Manchester. Why do you have to, to be a true supporter? How xenophobic can you get?
You can't change the fact that United is a global brand. The Glazers didn't do that, 659 million fans did. We all feel a part of the club's success, its tradition and values. The owners may not have helped those, but they have presided over a period of great success. It wasn't their fault we didn't win the title last year.
But with their loud and bitter protests, 180,000 so-called supporters, most of which don't even have a season ticket, run the risk, if they are successful, of doing great damage to the club I love and, in the extreme, driving it out of existence, just because they resent the current owners.
And what would we have instead? FC United? No Old Trafford; no tradition; a place in the Second Division at best? All in the name of democracy.
Frankly I'd rather stick with the present owners.
When the IPO is successful, funds will be raised to pay off debt. If it's oversubscribed, more debt will be paid off. It also establishes a market in United shares that would allow further placings in future to raise enough money to eventually pay off the whole debt.
When that happens, there will be no debt and the Glazers will still own the club. MUST's proposed alternative is, frankly, cloud cuckoo land, driven by three one-hundredths of one percent of the club's global fan base. How would the other virtually 100% feel if United ceased to exist?
To Repay the Debt
The above interview is deeply embarrassing for Andy Green (Andersred) and Sky News. Sir Alex Ferguson has already completely refuted any suggestion that he will benefit from the IPO.
Furthermore, although all the comments are negative towards the IPO, several are implicitly negative towards the club itself. The statement that the IPO is "barely going to scratch the surface of the debt sadly" is subjective when by his calculations at least £75 million will be repaid.
Finally, suggestions that an annual interest saving of £5 million is "barely enough to buy a new trainee for the club" are ludicrous.
I hope Mr Green is now embarrassed by his appearance.
However, he makes one or two fair points: in particular, the Glazers did originally plan to use the IPO proceeds to repay debt.
It should be made clear that proposal was made when they originally planned to IPO in Asia. It is not clear that they made that promise for a New York IPO, which from the moment it was mooted was always going to be for a smaller amount than the Asia float.
Given that float was expected to raise £600m and the debt was then £480m, that was not a difficult proposal to make. Furthermore, nobody seems to have worked out two other implications of that original IPO plan:
That there would have been a 'spare' £120m not only to buy players, but also for the Glazers themselves.
Because it is the norm when floating a company for the owners to sell some of their own shares as well, thereby getting a return for their risk.
£75 million is not a small amount of money. Yes, it only accounts for less than 20% of the debt, but there are two further opportunities to repay the debt:
If the issue is oversubscribed, more shares in the club can be sold, which could be used to repay more debt.
Once the shares are quoted, a market has been established and that means there can be further opportunities for share placings in future. If the shares rise in the future, this would be at a lower cost.
Finally, it is also the norm for the company to stand the costs of flotation, rather than the owners. In truth, the costs are, in effect, paid for out of the float proceeds.
So, with no flotation the debt could only be repaid out of cash flow, which reduces funds which might be available to buy players.
Of course, we would rather not have the debt, but as I've said before, a flotation gives the prospect that within the foreseeable future the debt could be completely repaid, not only saving the club money and releasing cash, but also meaning that all future profits would also be available for investment.
To Create a Source of Future Investment Capital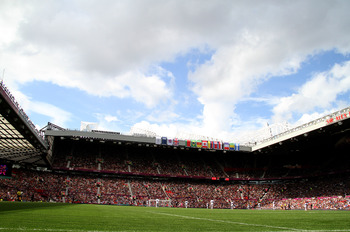 Stanley Chou/Getty Images
There are two prime reasons for floating a company: to raise a fund for further capital investment and to allow the owners to realise part of their investment.
In the present case, we have identified a third, to pay off debt.
The latter is a no-brainer, if no dividends are planned, because you effectively use a source of capital costing zero, to replace one costing 9% or more.
So, once the debt has been repaid, United can return to the market at any time of they wish to raise funds for capital investment, such as redeveloping the South Stand (which would otherwise have to come out of retained profits or debt), or for example developing United's growing property portfolio around the Old Trafford vicinity as a future source of revenue.
Now some might say that the funds should be used to buy more players and in theory they could, but I am firmly of the view that all players' costs should come out of revenue, because they are a direct operating cost of running a successful club.
The transfer fees have to be amortised (spread) over the life of the contract anyhow, so it means "living in the real world".
It also means FFP transparency. For as long as Mansour or Abramovich keep funding player transfers out of their own pockets (through debt which they write off), there is not the same FFP transparency.
To Put a Real Value on Manchester United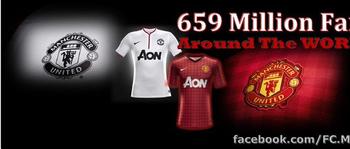 To Raise United's Brand Profile Further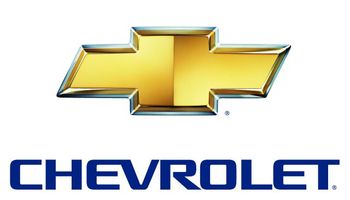 Do you think Chevrolet would have agreed their extraordinary £357 million world record shirt sponsorship if United weren't about to IPO?
And don't you think such a deal, announced days before the flotation enhances the marketability of the shares? Especially as GM is one of the world's biggest companies and is American.
According to the source quoted at the beginning of this article, MUST don't seem to like sponsors; and Andy Green seemed to deride the idea that United have 659 million fans.
While the downside of an IPO is greater transparency and tougher governance (even with a Cayman Islands registration and the benefit of the JOBS concessions), clearly there is also an upside if you want to criticise everything and anything.
As with the debt prospectus, the IPO prospectus has given anti-Glazer critics plenty of ammunition.
There cannot be any doubt, however, that the float will have raised United's profile further, especially with people who had little or no awareness beforehand.
It also offers a route into ownership which, while it is not one share one vote, if a takeover took place there is the potential for capital gain (or loss of course).
For less than £750 you can have a United season ticket and a share in the company (there are still season tickets available according to my email inbox this morning).
To Allow Manchester United Fans to Participate
The daftest thing in the earlier Sky News interview was the suggestion that the shares were expensive at $16. That's equivalent to £10, which is not much more than the cost of a packet of cigarettes in the UK.
But more to the point, it doesn't matter what the price of an individual share is, you can still buy the same amount in value.
In the UK, people love "penny shares." So OK, you can buy 1000 shares at a penny for the same price as one share in United's IPO. But you still get the same proportionate investment. You also only get one share certificate.
However, if you only want one share to say you are a part-owner of the club, then obviously one penny would be more attractive.
The top and bottom is that, although the voting structure is weighted massively in favour of the owners, you can still buy a stake in the company and therefore say you own part of Manchester United.
The last time that happened we ended up with owners who aren't very popular. This time, those same owners will have the right to decide who owns the club unless they end up with more than 50% shares in wider public ownership.
To Ward off Predators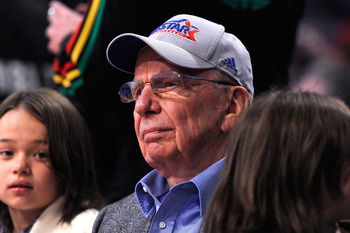 Kevork Djansezian/Getty Images
Now. While if the Glazers decided to sell to Rupert Murdoch very little could be done to stop it, the share issue gives them even more power to resist a takeover approach.
The two-tier share issue means that the Glazers will still retain almost all of the voting power, so they will decide who to sell to or whether to sell at all.
For as long as it suits the family to remain owners and, assuming the debt is paid off in the near future, we can expect the same sort of benign ownership we have seen so far.
Roberto Mancini seems unable to buy any players right now—at least until he sells some. Abramovich clearly buys Chelsea's players.
Sir Alex and David Gill have made clear that they decide who to buy or sell and, as Sir Alex said in the previous article they don't restrict him.
The other way a predator will now be discouraged is through the market capitalisation placed on Manchester United.
The Red Knights valued the club at no more than £800 million and it appeared that an unnamed bidder was apparently prepared to pay £1.5 billion.
Both those values look small beer now compared to £2.1 billion.
This doesn't mean that they wouldn't sell for £2.1 billion or even more, but the bad news for those who hate the Glazers is that from the article above, they plan to be around until at least 2020.
By then United could well be the richest, most valuable, most profitable and most successful football club on the planet.
To Raise Funds for Themselves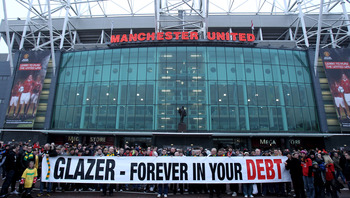 Julian Finney/Getty Images
Understandably United fans resent anyone making money out of their club.
As I've stated before, once Martin Edwards floated the club on the London Stock Exchange and allowed a majority of the shares to be in wider public ownership, Manchester United were "in play"—wide open to takeover.
OK so the forerunners of MUST and the Monopolies Commission may have prevented a Murdoch takeover, but once shareholders sold 28% to the Glazers and they were able to persuade Sir Alex's former racehorse partners to sell their stake, there was little to prevent a Glazer takeover.
They still required a total of 90% acceptances to make it compulsory however (although it is virtually impossible to prevent at 75%).
So, simple logic tells you lots of United fans must have sold to the Glazers.
People also clearly do not like leveraged buyouts. In effect, the Glazers could have got the club for free, by borrowing all the money to buy the shares, provided they could find a willing lender.
In some respects they had bad luck, because their purchase was in process just as the global financial system was collapsing and they ended up paying more for their debt than they intended.
But they continued with the takeover nevertheless. If they had walked away at that stage, the club could have been at the mercy of short sellers, as Halifax Bank was before being rescued by Lloyds.
They have also never explained where the funds came from to pay off the PIK debt—well over £200 million, with a far higher rate of interest rolling up at maturity.
So. Few people want them as owners. Plenty resent how they financed the takeover. But the fact is, they took all the personal risk (yes I know the club was collateral) and any owner raises money for themselves on an IPO. It's just one of those things.
What they do with the money we may never know. Fans would like to see it used to repay debt instead. The Glazers might use it to buy bonds in the market for themselves. The interest rate is very attractive.
Oh, and as a footnote, one byproduct of the IPO could well be that the bonds thereby are perceived to be more secure and the price of those might go up.
If that happened, United would make a profit on the ones they already own.
Keep Reading

Manchester United: Like this team?