Denver Broncos: How Jim Leonhard's Signing Shakes Up the 53-Man Roster
Jim McIsaac/Getty Images

The Denver Broncos made news on Saturday when they signed veteran safety Jim Leonhard, who has spent the last three seasons with the New York Jets.
While this news doesn't exactly define "blockbuster," Leonhard is a significant and talented enough player that his arrival means bad news for some other young players in the Denver safety rotation.
The 53-man roster doesn't look the same now that Leonhard is on the squad; here are some repercussions of the signing.
Begin Slideshow

»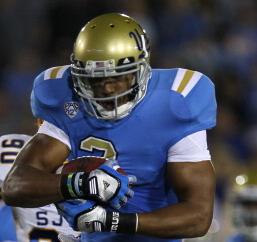 Stephen Dunn/Getty Images
Ihenacho (left) brings down a ball-carrier.
Two undrafted rookies, Anthony Perkins and Duke Ihenacho, were lucky enough to be signed by Denver after the 2012 NFL draft.
Ihenacho played college ball at San Jose State and has apparently been impressing in training camp. This article by Bleacher Report's Sigmund Bloom highlights some of Ihenacho's upsides.
Perkins spent his collegiate career at the University of Colorado, and his signing was met with local cheers. There is no doubt that Perkins has potential to be a fan favorite in Denver.
Unfortunately for these young talents, it looks like one more room at Club Denver just got booked, and there is limited vacancy. One player needs to be cut immediately to fill a spot for Leonhard.
I don't think Perkins will have a job on Monday. Ihenacho won't be far behind. The 53-man roster is an extreme long shot for him at this point, and the practice squad may even be a stretch.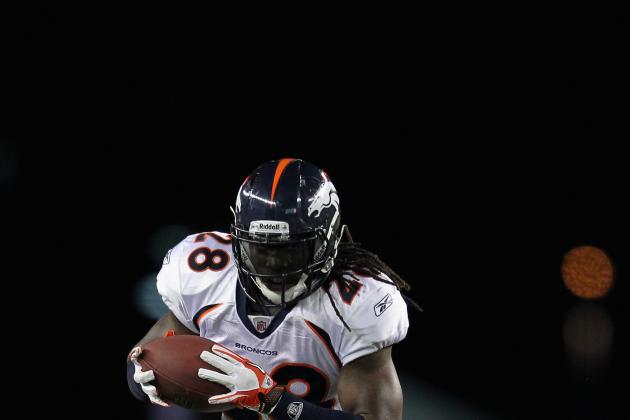 Jim Rogash/Getty Images

Quinton Carter, an extremely talented young player who is currently second or third on the safety depth chart (depending on who you ask), is suffering from a minor knee injury.
This injury will cause him to miss the first two games of the preseason, and he is now feeling the pressure to recover as quickly as possible. Leonhard has comparable strength and size to Carter, yet he has five more years of experience and NFL knowledge.
Leonhard has also played on some of the league's most respected defenses in Baltimore and New York, with the Jets.
Carter suddenly doesn't have the job security that he had last week.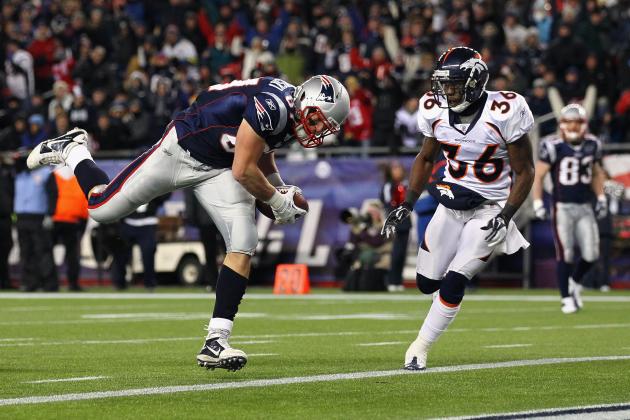 Al Bello/Getty Images

When I penned my article predicting Denver's 53-man roster, I listed Rafael Bush as the last safety in.
There is no way that Denver will keep more than five safeties, so it looks like Bush will get replaced.
Bush is an above-average player, but he just doesn't have the experience to match Leonhard or Mike Adams, nor does he have the athleticism of Quinton Carter, Rahim Moore or David Bruton.
Bush can probably keep a spot on the practice squad, but he may want to look elsewhere for employment.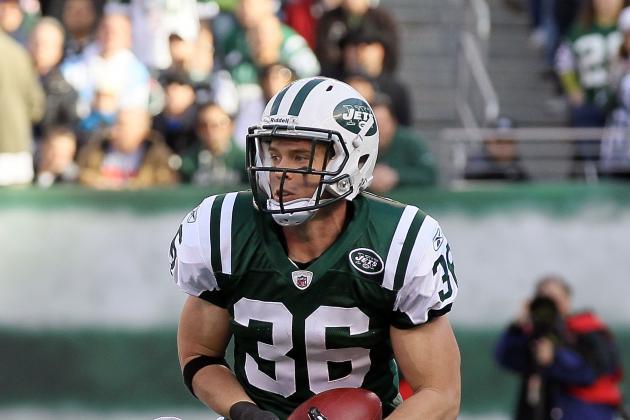 Jim McIsaac/Getty Images

One of the biggest questions for the fans and journalists who have been following the Denver training camp has been who will return the punts or kicks.
Last season, the duties went to Eddie Royal, Quan Cosby and Matthew Willis. Only Willis remains on the team. He will likely retain some of his duties, but the other returner (or two) is a mystery.
One option is rookie cornerback Omar Bolden, who hasn't played football since 2010, when he tore his ACL while at Arizona State. Bolden has great speed and agility, so he is an obvious choice to return kicks or punts.
Leonhard, however, has a good deal of experience as a returner, and this could wind up being his most significant role on Denver in 2012. Needless to say, Leonhard could be a much-needed fill-in.