2012 Summer Olympics: Power Ranking Best NBA Players on International Teams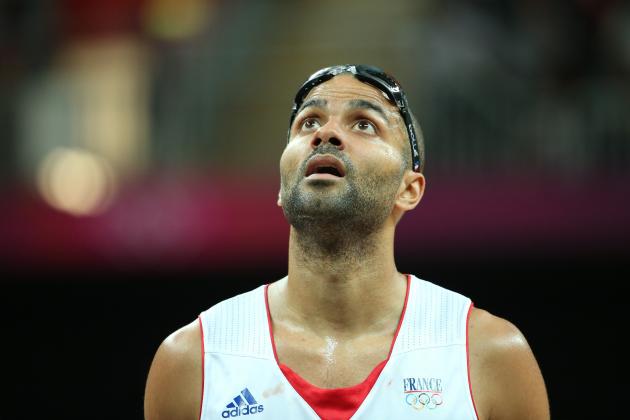 Christian Petersen/Getty Images

This isn't the NBA anymore.
Just ask Tony Parker. After having the finest season of his career with the San Antonio Spurs, the Frenchman struggled in his first two games of Olympic play. He then had a brilliant, 27-point outing against Lithuania, but there's no question he's been disadvantaged by a freak night-club injury that kept him off the court for a few weeks.
You can also ask Jianlian Yi, who was sparingly used by the Dallas Mavericks last season.
He's certainly made an international name for himself by leading China's basketball team in just about every possible way.
The Summer Olympics are a different beast, and one with an incredibly small sample size to be evaluated.
Nevertheless, through the first three games of preliminary round competition, here's how the NBA's best playing for their home countries are stacking up against one another.
Begin Slideshow

»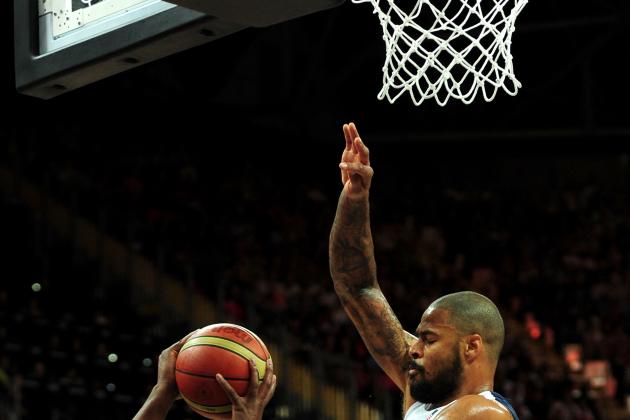 Mike Hewitt/Getty Images

Ike Diogu isn't just attempting to prove something to the world.
He's attempting to win himself another job in the NBA. After stints with six different teams over the course of a six-year career, the undersized power forward is making the case that he still has what it takes to make an impact in the NBA.
His 27 points and seven rebounds were the only bright spot for Nigeria in an 83-point loss to the United States.
For that reason alone, he makes an appearance on this list.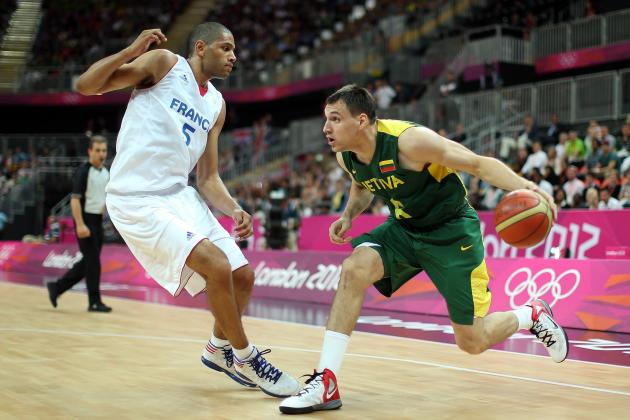 Christian Petersen/Getty Images

Nic Batum has had a solid Summer Olympic outing thus far, but his 21-point performance against Lithuania showed just how effective he can be.
He made eight of his 11 field-goal attempts in the victory and tacked on six rebounds, three blocks and two steals. Indeed, his defensive contributions on the wing are nearly as crucial to France's success as his scoring ability.
If the French team can continue to build upon its 2-1 start, Batum will be an important reason for doing so.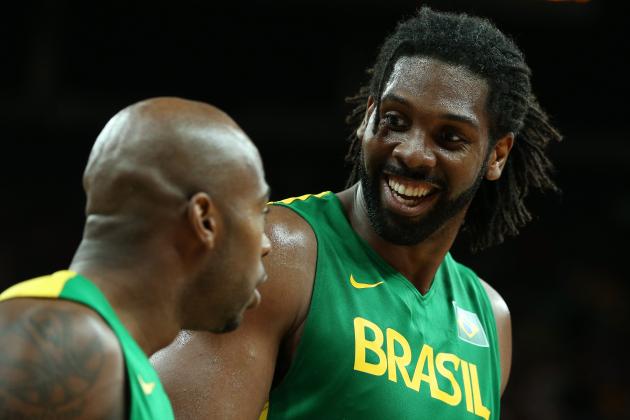 Christian Petersen/Getty Images

Brazil has been something of a disappointment thus far, but you can't blame Nene.
He's averaged 7.7 rebounds and 1.7 blocks through three games and given his club an important resource in the paint. He hasn't given Brazil the points you'd like to see, but he remains a solid low-post scorer and a capable defender.
You might expect to see Nene much higher on this list, but neither he nor Brazil has lived up to expectations quite yet, especially in their most recent loss to Russia.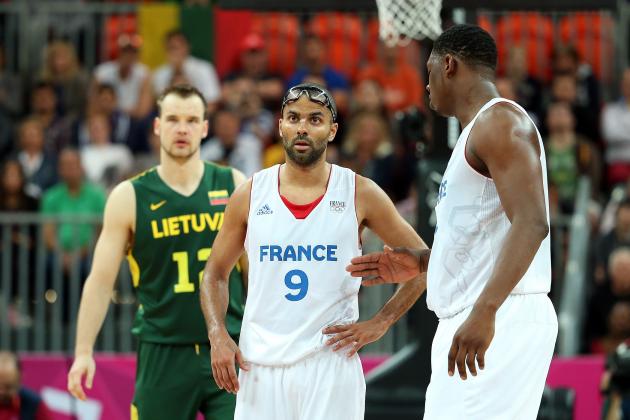 Christian Petersen/Getty Images

Tony Parker got off to a slow start, but he's improving by the game. That was evidence by his 27-point outing in a victory over Lithuania, a game that has made his overall performance look much better than it has been.
He's now averaging 18 points, but it has come on a woeful 40 percent from the field. That's far below Parker's typically efficient standards.
Parker also hasn't been an especially effective distributor.
All of these things can be attributed to his extended absence from the floor, but they still stand in the way of a higher spot in these rankings.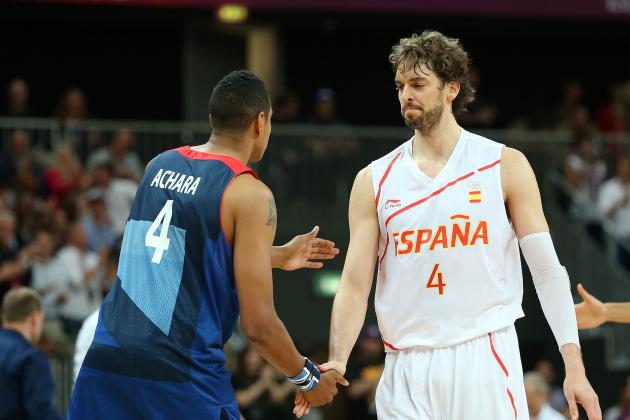 Christian Petersen/Getty Images

Pau Gasol hasn't put up remarkable numbers, but some of that can be attributed to Spain's frontline depth (which includes his brother Marc and the Oklahoma City Thunder's Serge Ibaka).
Still, Pau is doing his part.
He's putting up 19.3 points per game on 55 percent shooting and doing his damage from both inside the paint and on the perimeter. In other words, he's doing pretty much the very same thing he does for the Los Angeles Lakers every season.
If Spain has any shot at upsetting the United States in the medal rounds, Gasol will be a principal reason for it.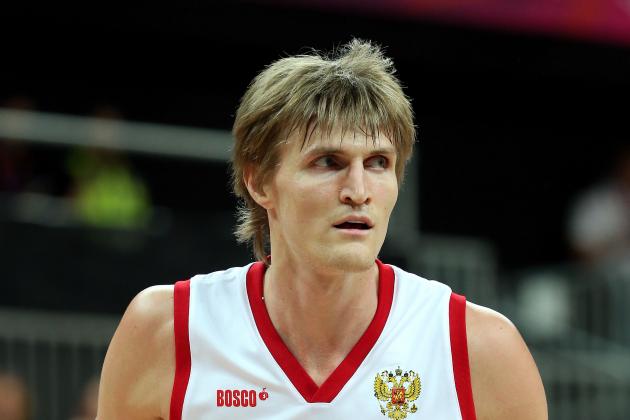 Christian Petersen/Getty Images

That new deal with the Minnesota Timberwolves appears to have energized Andrei Kirilenko. He's helped turn Russia into one of the better teams in international competition, and he's done so with his impressive versatility.
After three contests, Kirilenko is averaging 23.3 points to go with 2.3 steals and 1.7 blocks.
If he can continue to score and defend like that, Russia just might have a shot at medaling. Center Timofey Mozgov is doing his part, and Kirilenko is acting like the energetic firecracker who made such an impact once upon a time with the Utah Jazz.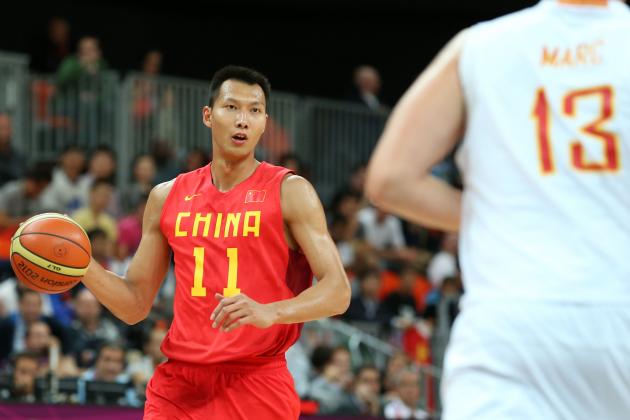 Christian Petersen/Getty Images

Again, these rankings have absolutely nothing to do with NBA performance.
Otherwise, there's no way you'd see Jianlian Yi anywhere near a top-10 list of virtually any sort. At the moment, however, he's holding his own quite well and making an impact in a variety of ways.
He's scoring 19.3 points per game on 53 percent shooting and leading all players with an average of 10.3 rebounds. He's also using his exceptional length and mobility to tack on two blocks per game.
There's a reason this guy has shown quite a bit of potential at the NBA level. If he can play like this, that potential just might be realized.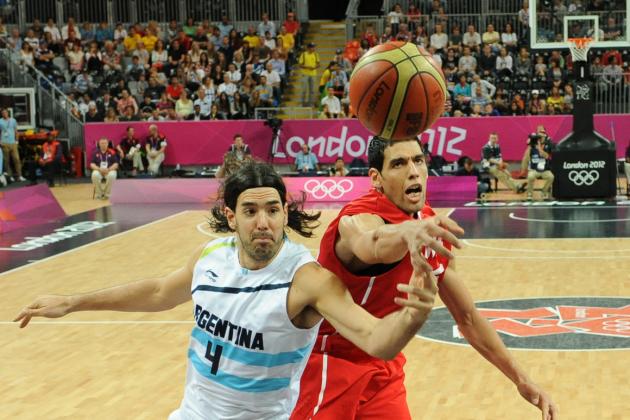 Pool/Getty Images

Luis Scola has been a steady presence in the NBA, but he's playing like an All-Star in these Summer Olympics.
He's averaging 22.7 points and 7.7 rebounds, good enough to make him one of the best players in the competition right now (though only the second-best player on Argentina). Scola will struggle to make the same kind of impact against the up-tempo United States, but his combination of strength and finesse makes him a dangerous weapon otherwise.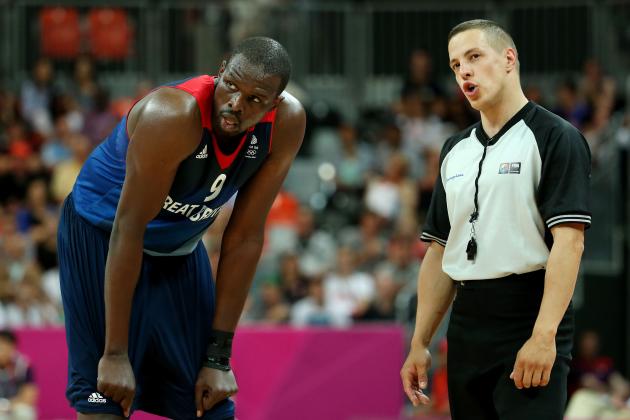 Christian Petersen/Getty Images

Great Britain may not have a chance at the gold medal, but don't tell Luol Deng that.
He's been on a mission and is single-handedly keeping his team in games. Through the first three, he's averaging a brilliant 21.3 points, eight rebounds and 5.7 assists. He may not have that much help, but that shouldn't detract from what a well-rounded display he's putting on.
And, oh by the way: Deng is a great defender.
If it weren't for Manu Ginobili's ability to will his team to victory, Deng would take the top spot.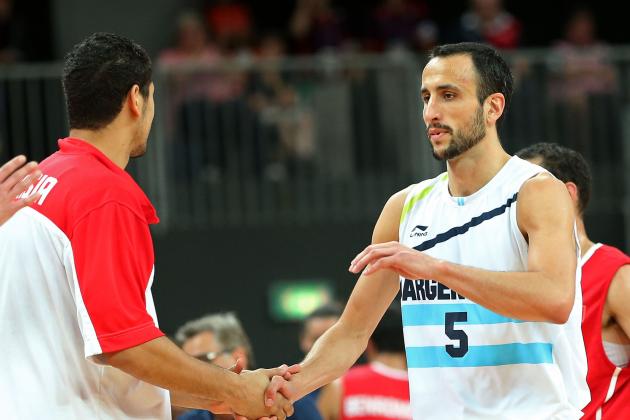 Christian Petersen/Getty Images

Who cares if the guy is 35 years old?
He's playing like the best player in the world at the moment, at least if you forget about Team USA. He's leading all players with 23.7 points and 2.7 steals through the first three games, and he's hit a number of key shots from inside and outside alike.
Of course, Ginobili lives for moments like this. He may go through an 82-game regular season without making incredibly frequent contributions, but if it's the NBA playoffs or the Summer Olympics, an entirely different guy shows up.
Right now, that guy is looking pretty good.