UFC on FOX 4 Fight Card: Power Ranking Every Fight on the Card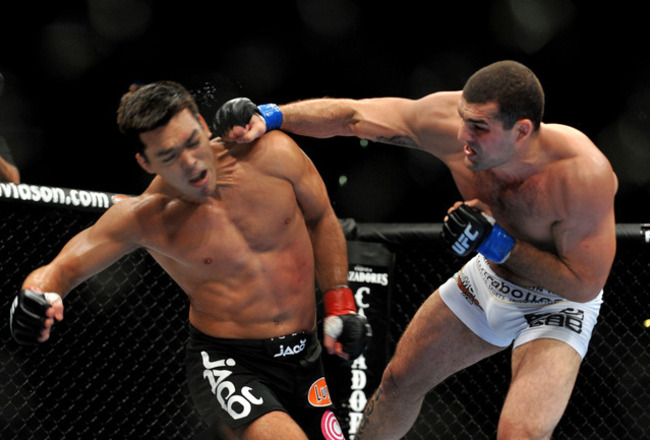 bleacherreport.com

Don't look now, but the UFC is returning to Fox this weekend with a seemingly mediocre card. Though many fans will look at the glass half empty, as I did by calling the card mediocre, I am looking to this card with a half-full attitude.
The card features former champions Mauricio Rua and Lyoto Machida and other top contenders. The card promises to entertain with a number of fighters who rarely disappoint.
Here are the power rankings of each fight on the card.
Phil De Fries vs. Oli Thompson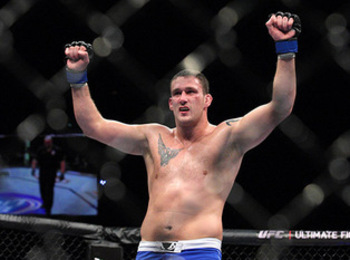 MMAweekly
The least intriguing fight on the card has to be the preliminary bout between Phil de Fries and Oli Thompson.
The fellow Brits both have questionable gas tanks, which will make the fight boring if it goes long. Also, de Fries has proven to have an uninteresting style, which was displayed in his debut against Rob Broughton.
Thompson is the man who can make this fight better, but don't expect this fight to excite. Even if it does, neither of these guys have the pull to draw interest.
Phil Davis vs. Wagner Prado
Ethan Miller/Getty Images
Phil Davis does not provide the most exciting fight style around, unless you like watching primary wrestling matches. Add the fact that an unknown opponent on last notice is Davis' foe, and this fight falls low on the power rankings.
It's not that I am not excited for Prado's debut, as I am a hardcore regional MMA fan, but his style may play into Davis' hands. Furthermore, with other exciting bouts on the card that will likely deliver aesthetically pleasing affairs, this fight had no chance from the start.
Josh Grispi vs. Rani Yahya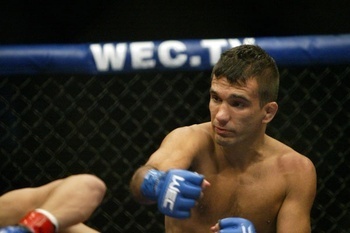 bleacherreport.com
For the most part, featherweight bouts are among my favorite for their pace and spirit. A bout between Josh Grispi and Rani Yahya does not tickle my fancy, though, as I can see this turning into a snoozer.
Yahya will fish for takedowns the entire fight, but Grispi will likely fight them off. This may lead to a number of tie-ups and hugging matches on the cage, which will make this a disappointment.
The only reason this is not lower is the potential for Yahya to pull off a sick submission.
Mike Swick vs. DaMarques Johnson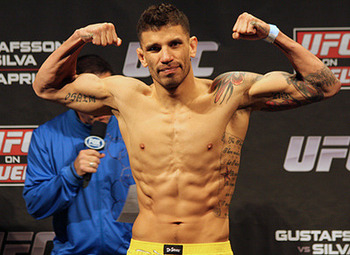 mmajunkie.com
I am absolutely pumped for Mike Swick to make his return to the UFC, but I have to say, his main-card bout with DaMarques Johnson does not make me excited enough to put this fight higher on the ranking.
Swick is either going to be sharp from his time off or extremely rusty. I hope for the viewers' sake it is the former. Also, I am a fan of Johnson, but he is pretty hit-or-miss come fight night.
With that, this fight is either going to be one of the best of the night or an excuse to take a nap. I personally think it will be exciting.
John Moraga vs. Ulysses Gomez
mmajunkie.com
The flyweights have proven to be among the most exciting fighters in the UFC in their short run so far.
Come fight night, the first fight of the evening between Ulysses Gomez and John Moraga might be the best scrap of the card.
Gomez and Moraga are both gifted in submissions, so it will either be a barnburner on the feet or a chess match on the ground. Either way, I think this fight has potential to be great.
Michihiro Omigawa vs. Manvel Gamburyan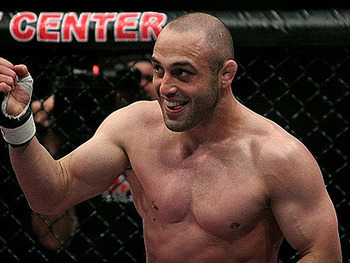 bleacherreport.com
As I have stated, I am a fan of the lighter weight fighters. That being said, I am absolutely stoked for the bout between Manvel Gamburyan and Michihiro Omigawa.
Both guys have great judo, above-average submissions and good striking. Omigawa's jaw will prove to be a tough test for the bombs that are Gamburyan's hands.
Both men are extremely aggressive, which could make this fight the sleeper of the night. I expect to see two warriors earning every cheer they get.
Cole Miller vs. Nam Phan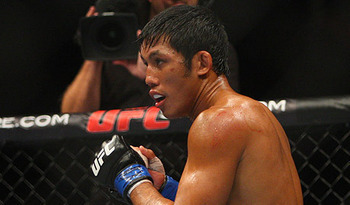 bleacherreport.com
Speaking of featherweight bouts with high potential, Cole Miller and Nam Phan are two fighters who bring it every time the step in the cage.
Both men have their backs against the wall and are in need of a win. These stipulations usually lead to great fights.
Add the fact that both are aggressive and tough, and there is the possibility of a fight night bonus heading their way.
Whether on the mat or on the feet, these two will provide an exciting affair.
Mauricio Rua vs. Brandon Vera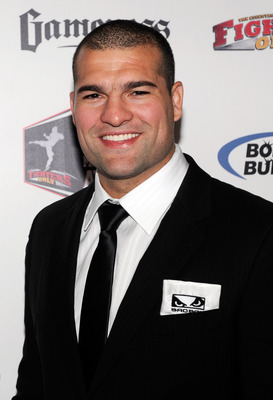 Ethan Miller/Getty Images
The main event is not on top of this power ranking. Although many fans will be delighted to see a legend in Mauricio Rua, putting him up against Brandon Vera is less than intriguing at this point.
Vera has seen better days, despite still being a tough fighter. He is not even near the potential he once held in the earlier days of his MMA career.
Although Rua has persevered through many injuries and is still as dangerous as they come, this fight with Vera proves nothing. It's lose-lose for him in the eyes of many fans, although he could earn a title shot.
Still, it has the potential to be great.
Lyoto Machida vs. Ryan Bader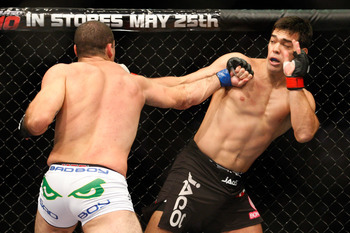 Richard Wolowicz/Getty Images
The co-main event does not even top the power ranking, though it respectfully comes in at the second spot on the list.
Lyoto Machida and Ryan Bader are considered among the top light heavyweights in the world, which makes this bout even more interesting than the main event.
Their contrasting styles make this fight interesting, even though Machida has beaten better wrestlers than Bader.
Despite the outcome, the possibility is that the winner of this bout could earn a title shot. That in itself makes this fight super important, as it does with the main event.
Joe Lauzon vs. Jamie Varner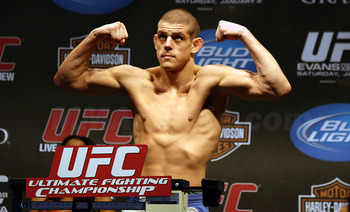 mmajunkie.com
The most intriguing bout on the card is a main-card scrap between surging lightweight Jamie Varner and 155-pound staple Joe Lauzon.
This bout promises to to provide a top contender in the lightweight division. Even more than that, Varner and Lauzon are both exciting fighters.
Varner has the wrestling, Lauzon has the submissions and both have similar striking ability. These factors will make this fight even more special than it already is.
I like this matchup better than Lauzon-Terry Etim anyways.
Keep Reading