South Carolina Football: What You Need to Know About Gamecocks DB Akeem Auguste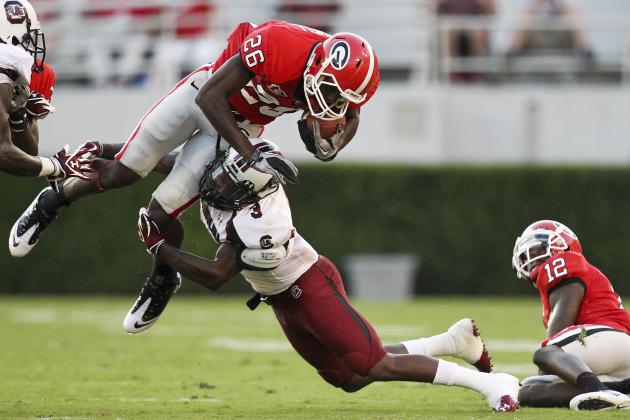 Daniel Shirey-US PRESSWIRE

The injury suffered last season by South Carolina cornerback Akeem Auguste may have been a blessing in disguise.
The senior defensive back from Hollywood, Florida suffered a foot injury that caused him to miss all of the 2011 season except for the Georgia game. Auguste was awarded a medical redshirt season for the 2011 year and will be back for the Gamecocks in 2012.
It's a good thing starting cornerback Stephon Gilmore made his way to the NFL draft, leaving open a starting spot for the veteran Gamecock.
Akeem Auguste should play a major role for the Gamecocks defense in 2012. Here's a few things you should know about Auguste.
Begin Slideshow

»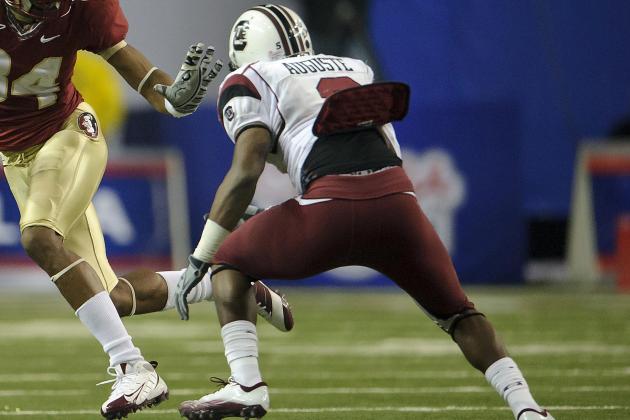 Paul Abell-US PRESSWIRE

Akeem Auguste brings a lot of experience to the Gamecocks' defensive backfield.
He is a player that stepped in right away in 2008 and saw action in 11 games that year. He saw time at safety and cornerback that season with 18 total tackles.
In 2009, Auguste moved over to the cornerback position, with nine starts that season and 38 total tackles.
In 2010, Auguste made the move over to free safety and played in all 14 games with 10 starts that year. He was sixth on the team in tackles that season with 58 total tackles.
Last year, Auguste was a projected starter at cornerback before the foot injury sidelined him for most of the 2011 season.
The reason all of this is mentioned is that Auguste isn't a true freshman filling in for Stephon Gilmore. He has plenty of starting experience with 19 career starts. He won't be afraid of the competition that he faces this season.
Auguste should step right in for the Gamecocks and be a valuable part of this 2012 defense.
There's one thing you can't have as a member of the secondary at an SEC school: fear.
Akeem Auguste has none.
The senior cornerback is not afraid to make the big hit. See the video above as reference.
South Carolina's defense is considered one of the best in the conference—and the country—this year, and Auguste will have a chance to make some big hits. He's a speedy corner who can be brought up to the line of scrimmage to play the run.
It takes a tough cornerback to be able to handle these powerful SEC players.
The ability to bring the big hit will certainly be an advantage for Auguste in 2012.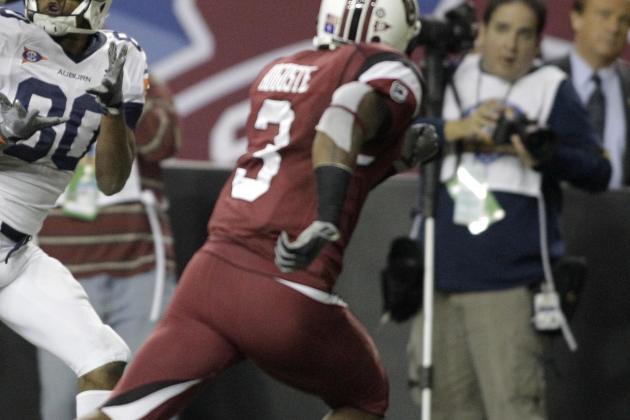 John Reed-US PRESSWIRE

Sometimes, a little speed can go a long way in coverage at the cornerback position.
Akeem Auguste has the speed to stay with today's fast wide receivers.
He runs in the 4.4-to-4.5 range in the 40-yard dash and has nice acceleration that enables him to track down the ball in coverage.
Auguste has the quick feet and good awareness to be able to excel in zone or man coverage. He's a guy who can defend passes well at this level, as he has nine total pass breakups during his career.
If there is one thing Auguste can do better in coverage, it's making the big play. He's yet to record an interception in his career.
It's the only negative on Auguste's cover skills.
He can be a solid cover corner for the Gamecocks that should defend the pass extremely well.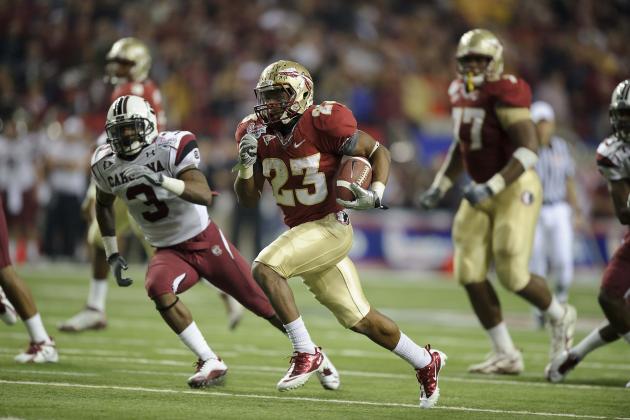 Paul Abell-US PRESSWIRE

Another key attribute of Akeem Auguste is his versatility.
The cornerback has split time between safety and cornerback for the Gamecocks during his career in Columbia.
He spent time at the safety position his freshman year in 2008, made the switch to cornerback in 2009, switched over to safety in 2010 and has now returned to the cornerback position.
This versatility gives South Carolina options in the defensive backfield. The Gamecocks have some talented young players like Ahmad Christian, Rico McWilliams and Chaz Elder, who could all work their way into the cornerback mix.
If a young Gamecock impresses at cornerback and there is a need a safety, why not use Auguste? He has the experience and knowledge to make the transition quickly.
It's always good to have some versatility on your team, and this is another reason why Akeem Auguste should be important for the Gamecocks in 2012.