Mauricio Rua vs. Brandon Vera: Most Puzzling UFC Matchmaking Decisions of 2012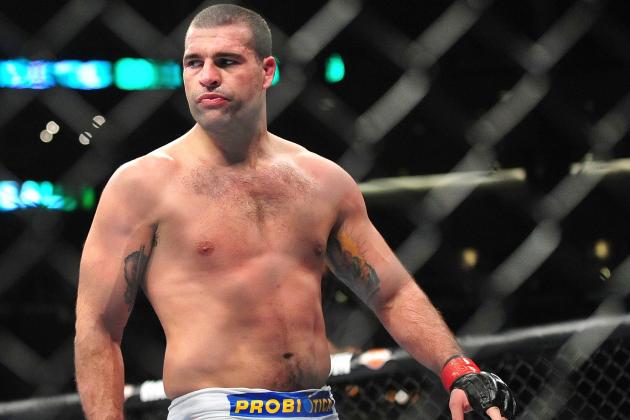 Gary A. Vasquez-US PRESSWIRE

Brandon Vera outperformed expectations against Mauricio Rua at UFC on Fox 4, but television ratings for the event may still reflect what was widely considered a case of poor matchmaking for the feature bout of a Fox-televised fight card.
The UFC has always prided itself on putting together fights fans want to see. However, with the opportunity to put together a rubber match between Rua and Lyoto Machida at UFC on Fox 4, the company instead opted to insert the low-ranked Vera into a main event against one of the 205-pound division's top fighters.
Despite the organization's long history of excellent matchmaking, the bout between Rua and Vera was only one example in a recent string of questionable decisions made by Joe Silva, Sean Shelby and crew. Here are the five most puzzling fights put together by the UFC through the first seven months of 2012.
Begin Slideshow

»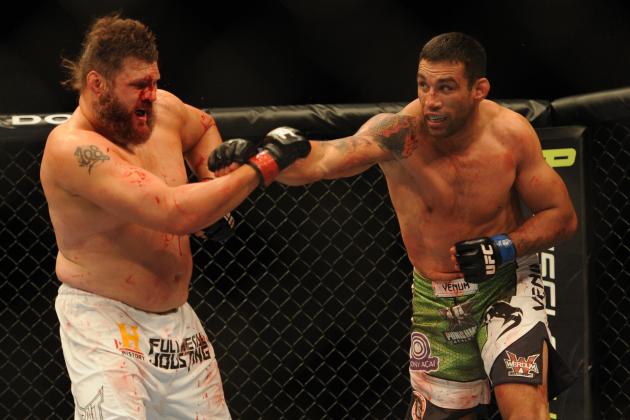 Kelvin Kuo-US PRESSWIRE

Fabricio Werdum has once again emerged as a heavyweight title contender. Unfortunately, his most recent bout against Mike Russow had little to do with that or moving him closer to a title shot.

Heading into said matchup, Werdum had won four of his prior five fights, including victories against Roy Nelson, Fedor Emelianenko and Antonio Silva. Werdum had also only lost against elite heavyweights Junior dos Santos and Alistair Overeem in the five years leading up to his fight with Russow.

Werdum was ready for a title shot eliminator-type bout. Instead, he met Russow.

Yes, Russow had won 11 straight fights heading into the fight, but none of those wins came against an active UFC fighter, and his most recent victory was a rather lackluster one against the retired John-Olav Einemo.

Werdum was more than a level above Russow, and he proved it with a first-round knockout. Hopefully, Werdum's next fight will be one that will actually push him closer to the dos Santos rematch he is seeking.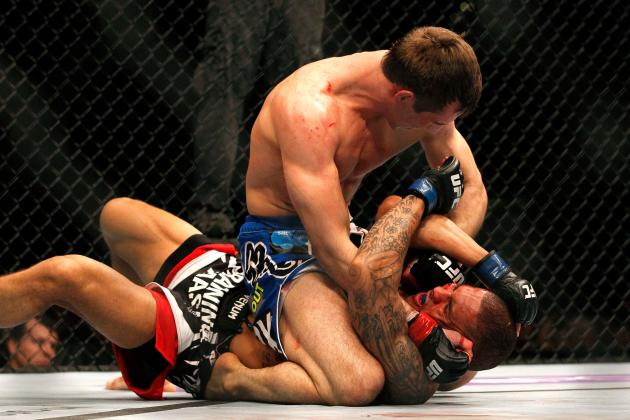 Kevin C. Cox/Getty Images

After he spent eight months away from competition, the UFC understandably wanted to ease Rory MacDonald back into the race for a welterweight title shot. However, Che Mills was not the right opponent for the job.

Only a few fights removed from a near-win over eventual interim champion Carlos Condit and coming off of back-to-back wins over fairly highly-ranked opponents in Nate Diaz and Mike Pyle, MacDonald had already proven himself worthy of competing with top welterweights on a consistent basis.

Mills is not a fighter who falls under that category. While the Englishman was on a five-fight winning streak heading into his bout with MacDonald and had earned two wins over Marius Zaromskis, Mills was far from ready for a fight against an opponent like MacDonald.
Entering the bout, Mills had only one UFC appearance under his belt, in which he defeated the since-released Chris Cope.

MacDonald ended up stopping Mills rather easily with ground-and-pound in the second round. While it was an impressive performance, the win over Mills did little for MacDonald's standing in the 170-pound division.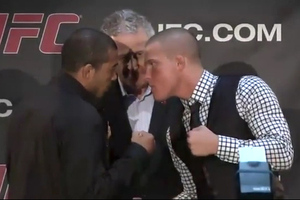 UFC.com
When this championship matchup between featherweight champion Jose Aldo and Erik Koch was originally put together, there were few deserving challengers to the Brazilian's throne. Some were probably more deserving than Koch, who was coming off of an uneventful win over Jonathan Brookins, but the decision was at least somewhat understandable.
What makes this matchup so puzzling is that the UFC had a chance to scrap it completely following an Aldo injury prior to its originally scheduled date at UFC 149. At that point, other legitimate featherweight contenders had arrived on the scene. Nonetheless, Koch was re-booked as top contender for the UFC 153 main event.
Considering Koch has a rather recent loss against Chad Mendes, who Aldo decimated in his previous performance, fighters like Chan Sung Jung, Charles Oliveira and Ricardo Lamas seemed more deserving of a title shot. However, even though they have erased title fights due to injury in the past, the UFC opted to honor their word to Koch by giving him an outside chance at dethroning the greatest featherweight in MMA history.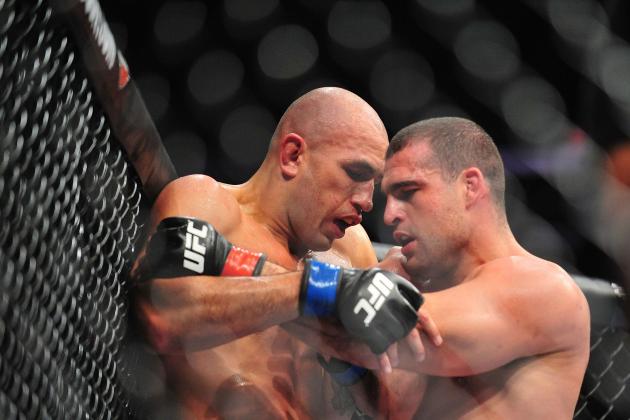 Gary A. Vasquez-US PRESSWIRE

Every once in awhile, a seemingly poor matchmaking decision will work out in the positive. That was the case with the UFC on Fox 4 main event between Mauricio Rua and Brandon Vera, who engaged in a four-round war before the Brazilian was finally able to prove the oddsmakers right with a knockout.
Heading into the fight, Rua was still considered a Top 5 light heavyweight after taking top contender Dan Henderson to a controversial decision in his previous bout. Meanwhile, Vera was winless in three of his prior four appearances and had been temporarily released from the UFC at one point.
To the surprise of many, Vera put together a very respectable performance against Rua and regained much respect. Even in defeat, Vera likely ensured himself a few more opportunities to compete inside the Octagon.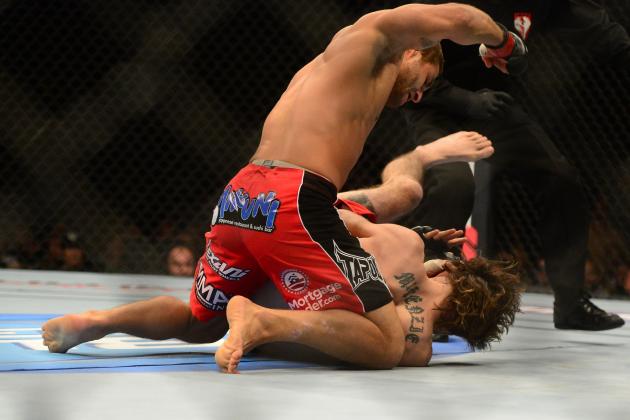 Mark J. Rebilas-US PRESSWIRE

After avoiding a three-fight losing streak with a guillotine choke against Marcus LeVesseur, Cody McKenzie opted to make a move from the lightweight division to the featherweight class. Despite his win over LeVesseur, McKenzie was making the move to 145 pounds as one of the lowest ranked 155-pound UFC fighters.
Nonetheless, McKenzie was afforded the opportunity to compete against one of the best featherweights in the world in Chad Mendes. Coming off of his first career loss, a knockout against 145-pound titleholder Jose Aldo, Mendes was expected to take a significant step back in competition to work his way back up the ladder.
However, a bout with McKenzie made little sense to most from a competitive standpoint. The result was a predictable first-round finish, as Mendes dropped McKenzie to the canvas with a body punch and forced a stoppage shortly thereafter.