Carmelo Anthony and 7 Players Who Must Become Leaders in 2012-2013 Season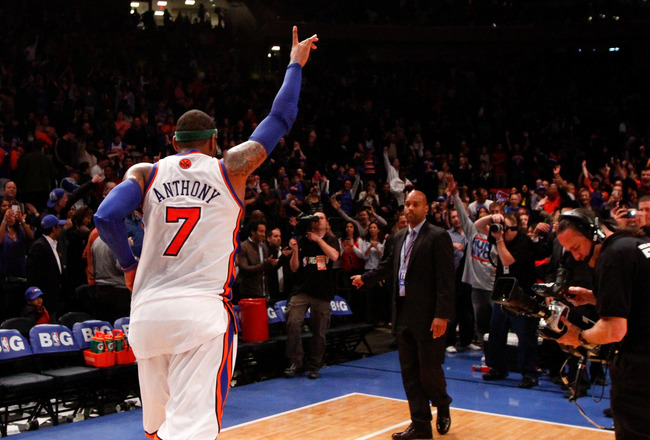 Debby Wong-US PRESSWIRE
Talent is essential in order for a team to succeed in the NBA, but it is only one ingredient of the winning formula. Qualities such as chemistry, determination, discipline and commitment also make the difference between winning and losing.
A coach can set the tone for some of the mental aspects of the game through force of personality, but even the best motivators only resonate with their players to a point. They're not in the trenches with the men. Ultimately, every coach needs one of his players to lead his teammates into battle.
Leaders come in many forms. Some are quiet and lead by example. Others are more vocal, both on and off the court. Certain leaders take on a supportive role, while others tend to be confrontational.
The style of leadership isn't as important as the substance and every great leader possesses some of the same qualities. He must be completely committed to the team goal, disciplined and determined in pursuit of that goal and willing to sacrifice personal glory for the success of the team.
Here are seven players who must become better leaders in the 2012-2013 season in order for their teams to succeed.
Keep Reading

New York Knicks: Like this team?