WWE Raw: 5 Best Moments from Episode 1,001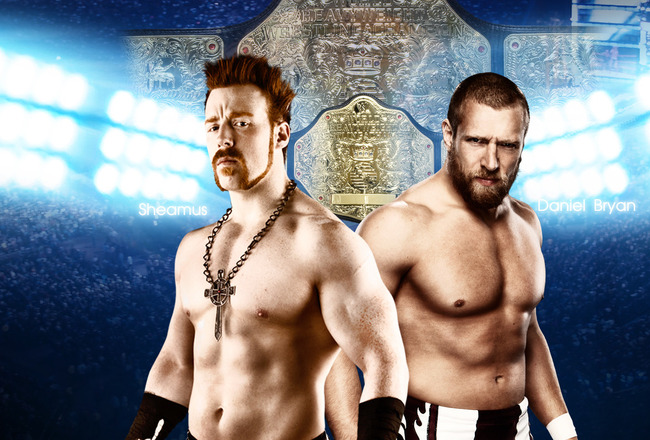 Image courtesy of WWE

With the smoke of Raw 1000 clear, WWE's flagship show began its march into the future. Episode 1,001 featured more than its share of squash matches and flashback filler, but still had some memorable moments and quality matches.
CM Punk sat down for a chat with Jerry Lawler and the WWE Universe. Sheamus and Daniel Bryan rocked it in the ring.
What else stood out amidst all the stories building toward SummerSlam? What else will fans be talking about on Tuesday?
CM Punk Explains His Actions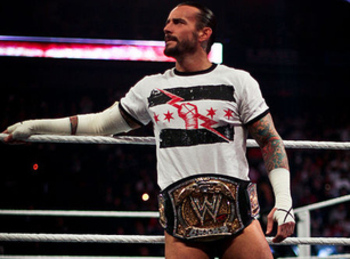 Photo by Steve Wright Jr.
CM Punk kicked off the episode with a pointed promo. He explained why he attacked The Rock on Raw 1000, citing a lack of respect and spotlight stealing.
These are common catalysts for feuds, but Punk's mic prowess keeps the angle entertaining.
WWE is wisely having CM Punk turn heel slowly. Having him grow more vicious and vindictive over time will make the story that much more believable and gratifying.
There were no attempts at cheap heat. Punk's character came off as genuine and multidimensional.
Seeing him go off against The Rock should have fans giddy.
A Punk vs. Rock feud will lead to promo magnificence. Few men can hold their own in a battle of words with The Great One. Watching Punk challenge him in that arena should be just as entertaining as their battle in the ring.
Daniel Bryan vs. Sheamus Street Fight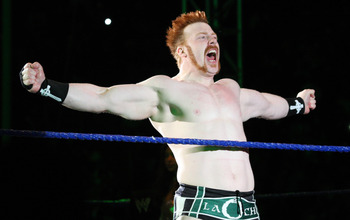 Gallo Images/Getty Images
As they've displayed before, these two men have superb chemistry together. Their gritty, hard-fought match was easily the best of the night.
Kendo sticks, steel chairs and concrete floors helped Daniel Bryan and Sheamus reach a violent crescendo.
Displaying the kind of action that sucks in fans, Bryan and Sheamus told a story of a pugnacious champion and a frustrated man in the midst of a downward spiral. Seeing how good Sheamus looked here makes his matches with Alberto Del Rio look even worse.
The Bryan vs. Sheamus feud proved to be a rivalry WWE can fall back on whenever they need an enthralling match.
Randy Orton Returns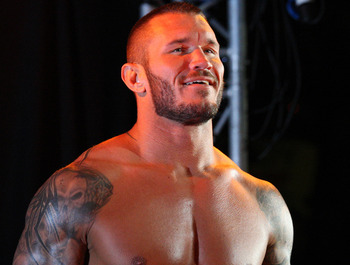 Gallo Images/Getty Images
Heath Slater's string of jobbing did not end at Raw 1000.
He challenged any active WWE superstar to a match and soon regretted it. Randy Orton's entrance music came on and received a healthy pop.
The match was nothing memorable—a handful of signature moves and an RKO for the win. Hearing Slater's accent is currently more entertaining than his wrestling. Not that WWE is giving him a chance to show what he can do.
Still, the energy and excitement that accompanied Orton's return from his suspension (stemming from a Wellness Policy violation) was one of the show's biggest moments.
With The Viper back, the question begs to be asked: Who does he begin a feud with before SummerSlam gets here?
Tag Team Division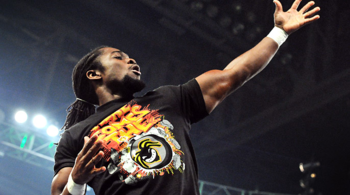 photo from wwe.com
Fans hungry for the return of the glory days of tag team wrestling wonder if every tag match is going to be the kick start the division needs.
The three-hour format of Raw allows WWE more time to dedicate to the tag teams, and episode 1,001 delivered in that department in a roundabout way.
Despite the tag team champions' rivalry with The Primetime Players featuring a singles match, it amped up the energy of their storyline. Kofi Kingston and R-Truth may actually defend their titles at SummerSlam.
More people will probably be talking about Abraham Washington's classless Kobe Bryant joke, but there should be a buzz about tag teams getting air time and being involved in matches that will lead to a climax.
Daniel Bryan Goes Nuts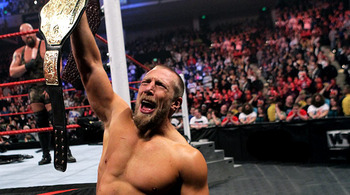 Photo from wwe.com
Locked in a room with a psychiatrist evaluating him, Daniel Bryan showed the world his humorous side.
In a well-executed segment, Bryan called out to an unseen Charlie Sheen and saw a goat face in a set of Rorschach tests. The segment was funny even if the "Yes" chant is nearing overuse.
Once believed to be a technical wrestling wizard with no charisma, Bryan has recently grown as a performer and WWE is giving him more chances to show off his development.
Kane entered the examination room and laid a beating on Bryan. Will their rivalry continue into SummerSlam or will Bryan's in-ring talents be wasted on Charlie Sheen?
Keep Reading