Brock Lesnar and 10 of the Most Brutal Superstars of All Time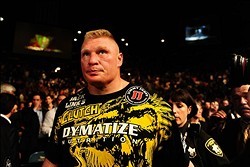 Mark J. Rebilas-US PRESSWIRE

You don't have to be a huge wrestler to be brutal.
You don't have to be muscled and psychotic to inflict pain on an opponent.
Having said that, it does help.
Brock Lesnar is the biggest, baddest wrestler in the business today.
Sorry, Bully Ray.
His upcoming clash with Triple H at SummerSlam could be either one for the ages or one that just fizzles.
Can he deliver?
With his on-again, off-again appearances on television, the hope is that Lesnar can muster a great run and a match that will help bolster the WWE through the rest of 2012.
When it comes to brutal wrestlers, there are hundreds—maybe even thousands—that we can think of.
Here are some we all know and either love or hate.
Begin Slideshow

»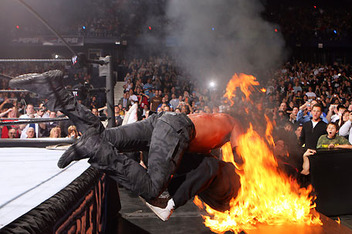 mathewbrowne.com
"Hardcore Legend," Mankind, Dude Love, Mick Foley—we have seen it all.
The hardcore side of this WWE star will prove to be the reason we all remember him.
Foley put his body on the line, night after night, to win titles and please the fans.
He will go down in history as one of the most brutal wrestlers of all time.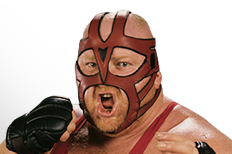 wwe.com
This former world champion just abused his opponents.
Leon White was a true bully in the ring.
Even today, it looks like he could still hurt someone.
When it was "Vader Time," opponents were in for potato shots and cauliflower ears.
He was one of the best brawlers of all time.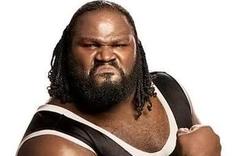 nodq.com
Welcome to the Hall of Pain.
Last year, the brutal, abusive Henry finally won his first world title.
In doing so, he became one of the most brutal champions of all time.
Henry is the type of wrestler that fans can truly hate.
There is no skewing the lines.
It is this type of wrestler who could be one of the greatest heels in WWE history.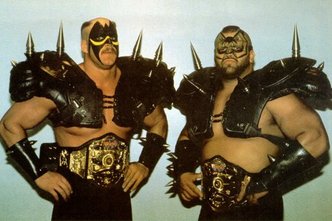 notinhalloffame.com
One of the greatest tag teams of all time, the Road Warriors abused their competition for years.
There are teams that won more titles, and teams that were in the business for longer, but none were as tough and none set the tone for decades of punishment quite like this duo.
What a rush!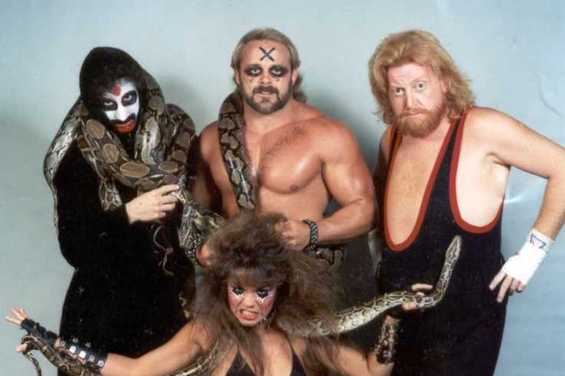 rfis1.tripod.com
For a small wrestler, Kevin Sullivan could beat the hell out of his opponents.
He was a smaller version of Ole Anderson—he would beat his opponents down and use holds to make them submit or render them useless.
Sullivan was adored in Florida before he turned heel.
When he couldn't get the job done himself, he counted on The Varsity Club or The Purple Haze or Jake Roberts to do his dirty work.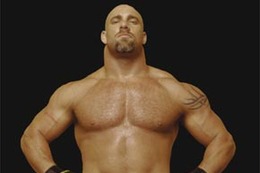 canoe.ca
He went through his opponents.
Maybe he wasn't the greatest at his craft, but seeing him deliver a spear was simply awesome.
Goldberg was able to take all 15 minutes of his fame and make it special.
We all loved him.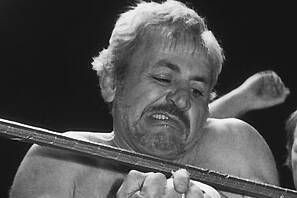 catch-americain.wifeo.com
Ed Farhat was the original Sheik, who fought against the likes of Abdullah the Butcher in classic matches.
Like Abby, he liked to use the entire ring and ringside area to defeat his opponents.
A relative of Sabu, he was an originator of brutal wrestling styles and holds that could make the strongest of men submit.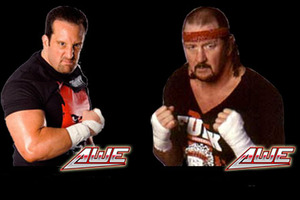 awesomewrestlingentertainment.com
Before he was known for extreme wrestling, Terry Funk was a scientific wrestler in the NWA. He won the world title in the 1970s.
Who knew he would use brutal tactics to further his career?
Branding irons, fire, barbed wire—all that and more.
It seems that hardcore wrestling helped create another career for Funk.
Personally, I preferred the old days when he fought the likes of Jack Brisco and Ric Flair.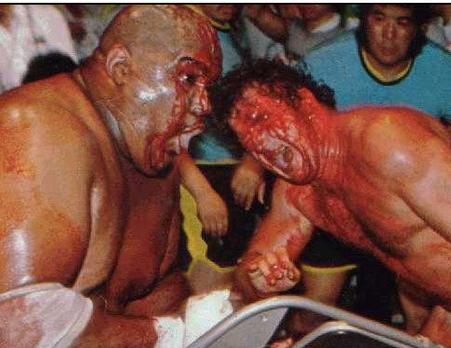 amcplayers.blogspot.com
Forks, cutlery—any sort of sharp object.
There was nothing Abby would not use to score a win, or to brutalize his opponent.
He was a big, behemoth of a man who used his size and weight as just as much of a gimmick.
The scars on his forehead are from years of brutality.
The Sheik, Carlos Colon and others feuded with Abby, and suffered in the ring as well.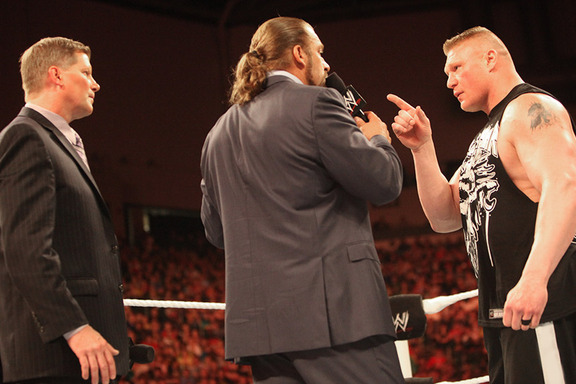 wwe.com
Just looking at him makes you cringe.
You don't know what will happen when the big man gets in the ring.
He is not the striking hulk he was when he first came to the WWE, but he can still beat the hell out of his opponents.
I'm not crazy about how the WWE is keeping him in the dark until SummerSlam. He should be in the ring and challenging Triple H, not using Paul Heyman as a voice box.
Look for Lesnar to cause more havoc throughout the summer.