Team USA Basketball 2012: 6 Stars Who Must Step Up in Tournament Play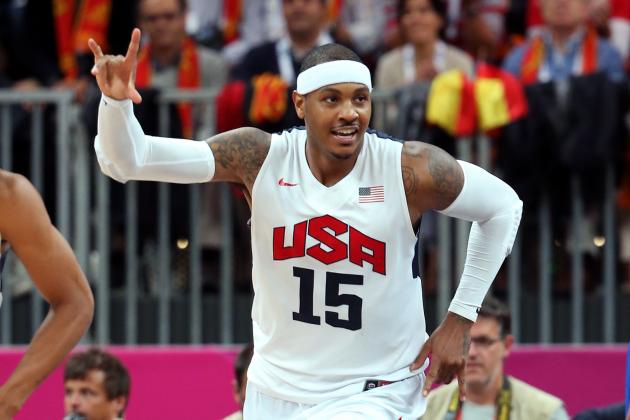 Christian Petersen/Getty Images

Team USA basketball started its 2012 Olympic journey by dispatching of France with relative ease, but the competition will get better, which means certain players on the squad are going to have to step up big time.
While the usual suspects like LeBron James and Kevin Durant are playing great and will presumably continue to do so, other stars are going to have to step it up if Team USA is to bring home the gold medal this year.
Here are six stars that must step up in tournament play if the USA is going to sweep all challengers in order to come back to the States with the gold:
Begin Slideshow

»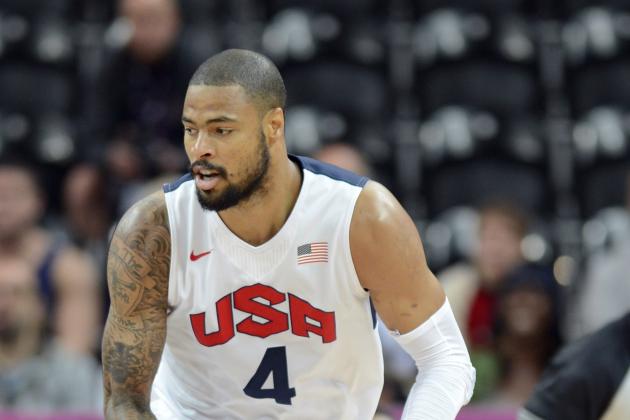 Bob Donnan-USA TODAY

Tyson Chandler was an addition to Team USA because it desperately needed a physical, defensively sound center.
So far, Chandler's game has been anything but sound.
For whatever reason, Chandler is having issues staying on the court. His unnecessary fouls are a detriment to the team overall. When he was off the court against France, Team USA had no way to stop the French big-men down low.
USA still ended up winning, but when Chandler is not on the floor it revealed a glaring weakness. Chandler does not have this big of a problem with fouls in the NBA, so he needs to get it together quickly.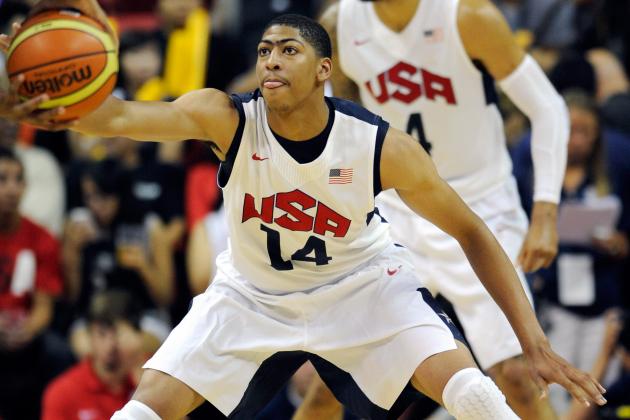 David Becker/Getty Images

Despite having not set foot on an NBA court, New Orleans Hornets rookie Anthony Davis could play a decisive role in victory or defeat this year.
The aforementioned foul trouble plaguing Tyson Chandler could mean that Davis will see more playing time in certain situations. His rebounding and defensive skills will be crucial if the team needs him to see extensive playing time.
While the London Olympics are a great learning experience for the rookie, he had better be prepared if Coach Krzyzewski comes calling.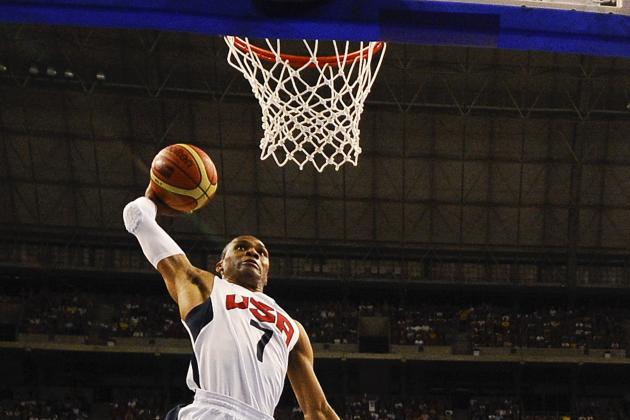 David Ramos/Getty Images

It is no secret that Russell Westbrook is an erratic young player. He can have MVP-type performances one night, and look horrendous the next while causing his team to lose.
Against France, Westbrook nine points on 2-of-6 shooting. Not a horrible number for a point guard not seeing extensive minutes, but he will have to bump his percentage up against competition of a higher quality.
Hypothetically, Westbrook is the third point guard on the roster behind Chris Paul and Deron Williams, but it is clear that he will play a larger role than some suspect. If his role is to be a successful one, veteran-like consistency would be a good place to start.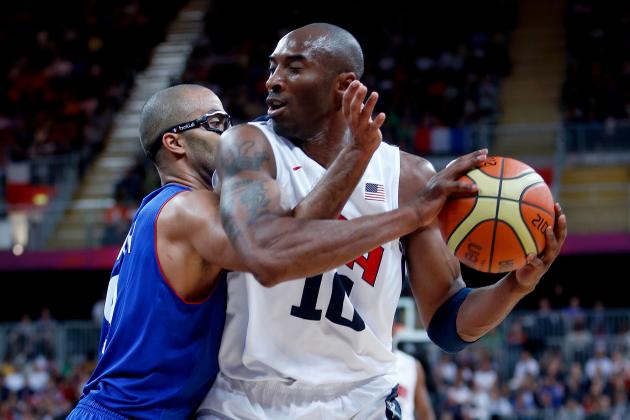 Jamie Squire/Getty Images

Kobe Bryant poured in 10 points on 2-of-6 shooting against France as the USA won. Against better competition Bryant may have to boost both.
Bryant has shown his age defensively in the exhibition games and against France. That will not be an issue if Team USA continues to blow out opponents. However, in a close game Bryant could have some issues.
No one doubts Bryant's skills, but the team is going to need his veteran leadership in tough situations. This means continuing to be clutch offensively, but also stepping up the effort on the defensive side of the court.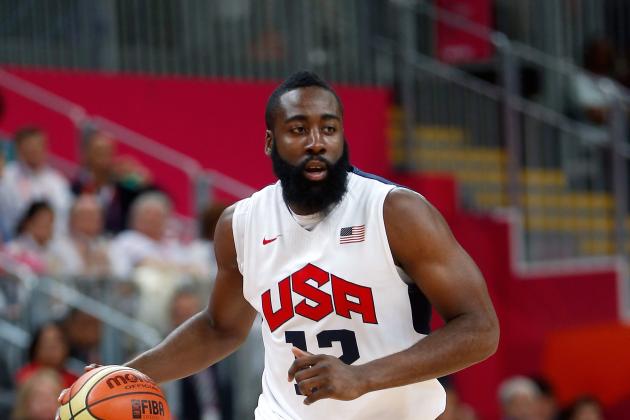 Jamie Squire/Getty Images

James Harden played 14 minutes in the blowout against France, a bit more than most were expecting. It is hard to judge playing time during a blowout, but it shows that the coaching staff is starting to trust the young wing-man.
Increased playing time means Harden needs to step his game up to stay on the court. He is a solid option on offense and takes advantage of mismatches. His skill driving to the basket fits perfectly with the rest of the team.
Harden earning trust means great things are to come for him, which is only a good thing for the team as a whole.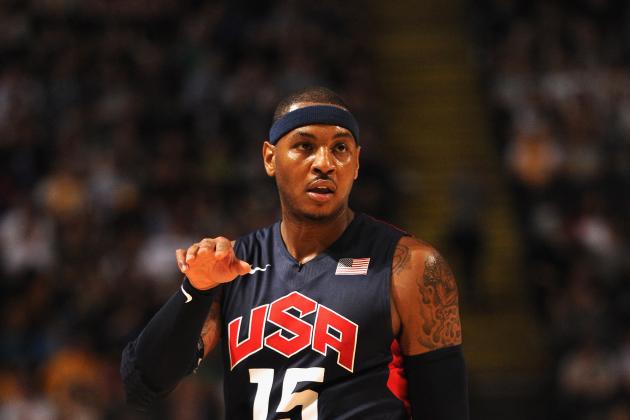 Stu Forster/Getty Images

Team USA is going to need a serious improvement from Carmelo Anthony if they are to sweep the tournament en route to the gold.
Against France, Anthony looked lost scoring nine points on 3-of-10 shooting from the floor. He is a key member of the squad offensively, and more is expected from the superstar who is known for his elite ability to score at will.
Anthony is but one piece of the bigger puzzle for Team USA, but if he struggles throughout the tournament, the rest of the team could suffer along with him as a result.