Olympic Women's Gymnastics 2012: 5 USA Foes You Need to Know for Team Final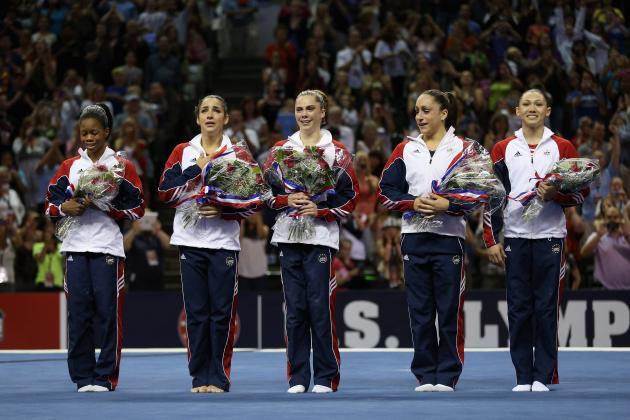 Ezra Shaw/Getty Images

The 2012 London Olympic Games will come to a head tomorrow as women gymnasts take to the podium for the coveted team final.
The eight teams who will battle it out are the U.S., Russia, Romania, Great Britain, Italy, Canada, Japan and China.
Thus far the Americans are in front, but with a policy of "new life," everyone begins again from scratch.
Let's take a look at the potential foes that Team USA will face.
Begin Slideshow

»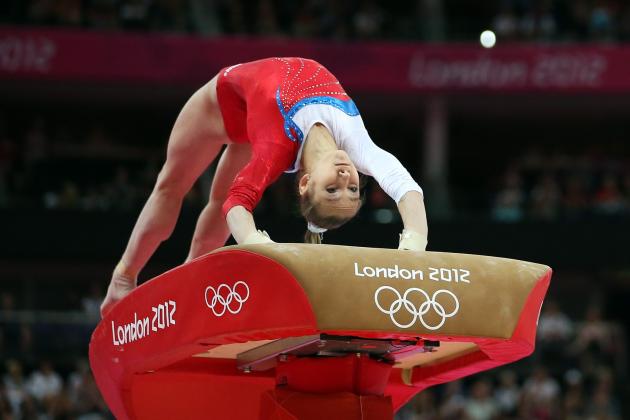 Ronald Martinez/Getty Images
Viktoria Komova
Darn those Russians – they never give up. Headlining for the team is 17-year old Viktoria Komova. Don't let her tiny frame fool you - this young lady is a beast in the gym.
Komova will more than likely toss an Amanar vault during the finals and she can land it with the best of them. Gone is 2011 and the days where the U.S. ruled vault.
Don't count out Aliya Mustafina either. Her ability to deliver on uneven bars should give the Americans pause. Mustafina is a competent competitor and used to international pressure.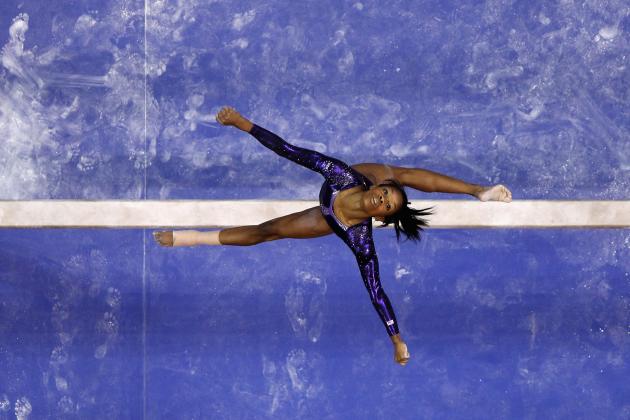 Ezra Shaw/Getty Images

Under normal circumstances beam would be a great event for the U.S. women. Not so this week.
While any of the ladies are capable of hitting their set, the whole three up – three count rule makes this four inch wide, four foot high apparatus even taller and more narrow – nerve wise.
The decision was announced Monday that team coordinator Marta Karolyi and the coaching staff will exclude Jordyn Wieber from the event and replace her with Gabby Douglas.
Looking at the preliminary scores this makes sense, until you factor in Douglas. Though she has improved, she is not the most reliable on beam and when you are discussing beam workers – reliable is the key adjective.
Currently in fifth place and not known as a powerhouse in artistic gymnastics per se, the Brits have not only the hometown advantage, they are coming off an excellent showing Sunday and a bronze medal win from their male counterparts.
Tweddle performs one of the most difficult uneven bar routines on the planet and she isn't afraid to dig in and go for it. Thus far, she was awarded the highest score of the qualifying competition for her unbelievable set (16.133).
There is something to be said for a team that avoids those pitfalls pressure and hype can bring during the hunt for Olympic gold.
Great Britain may not be able to take the Americans down, but Tweddle certainly can throw a monkey wrench their way.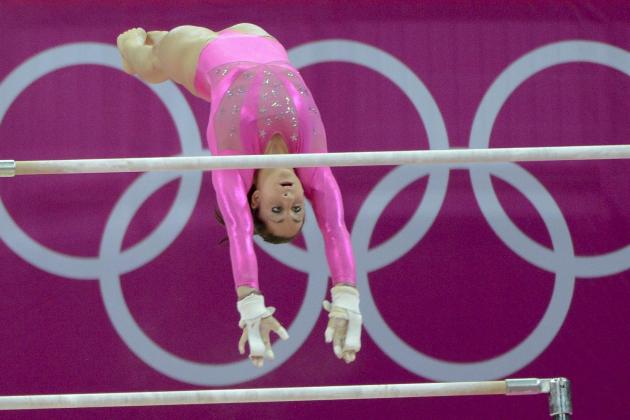 Robert Deutsch-USA TODAY

During preliminaries, both China and Russia outscored the U.S. on uneven bars, arguably the Americans' weakest apparatus.
Gabby Douglas will bring it, but beyond that no other routine will produce an outstanding score.
Ross will most likely be her solid self, but Wieber had some minor trouble on bars during the qualification round, scoring under a 15.00.
This may be Wieber's opportunity for redemption, to push her team and herself forward and toward the award stand.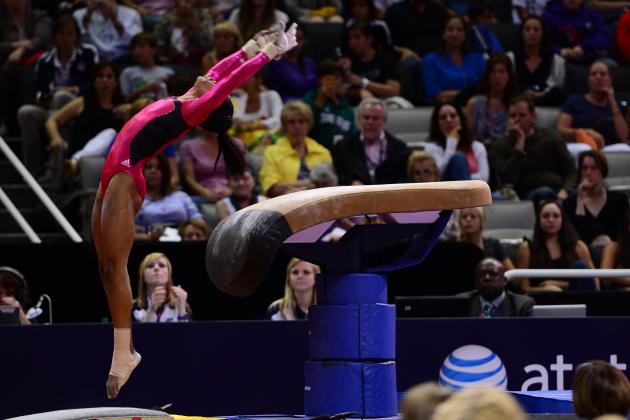 Kyle Terada-US PRESSWIRE

Gymnastics is a subjective sport, and as such anything can happen.
The judges more than likely already know which team they believe deserves the win, but it's not that easy.
Step out of bounds? Deduction. Forget to salute the head judge? Deduction and they'll carry the slight for the remainder of the day. Fall? Big deduction. Coach touches a gymnast in flight? "Oh crap!," deduction. Bad toe point? Deduction after deduction after deduction.
Any individual or team as a whole can have a bad day. With today's tight scores where every 100th of a point may matter, judges are brutal in their scrutiny, particularly at this competition.
The women's judges can ill afford a controversy such as the Olympic men experienced this week. They must get it right or suffer the slings and arrows of angry international fans.
What's the moral of this story? Salute the judge, point your toes and please stay on the equipment.