WWE: 7 Reasons Why the Miz Is on the Road Back to the Top
photo from wwe.com

Talk about an up-and-down career.
After a rough year—which saw him plummet down the card and embarrassingly job to the likes of Brodus Clay and Santino Marella on a regular basis—it looks like former WWE Champion (who once main-evented WrestleMania, remember) Mike "The Miz" Mizanin is well back on the road to the top of the WWE mountain.
Why?
Well, here are seven good reasons we are sure you'll be seeing Miz regain his importance with the company and grab the WWE championship very, very soon.
The Marine: Homefront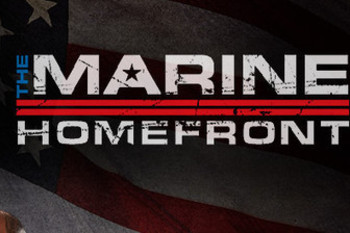 photo from wwe.com
One thing that guarantees Miz's push is his lead role in upcoming WWE movie The Marine: Homefront, the third movie in WWE Studios' Marine franchise.
Due to be released early next year, the film sees the former Real World star play a Marine (what else?) who must utilize his skills and rescue his beloved sister after she is abducted by a terrorist (female relatives are forever getting kidnapped in the Marine movies).
With their movie division badly floundering, and even Vince McMahon admitting at a recent conference call that the company will get out of the film business if they can't turn things around, WWE will want this film to be a big commercial success.
This means that, come release time, Miz should be the recipient of a major push on television, as the company will go all out to promote the film.
The IC Belt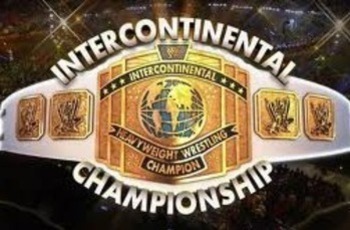 photo from wwe.com
Last week on Raw's 1,000th episode, The Miz defeated Christian in a great (but far too short) match to win the prestigious Intercontinental championship.
This current title win not only makes Miz one of the company's few Triple Crown winners, it also guarantees him a steady spot on the card as well as plenty of screen time as he takes on all up-and-comers and defends his new belt.
New Attitude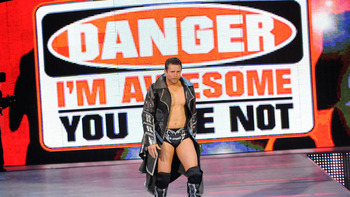 photo from wwe.com
After Miz made his grand return at the Money in the Bank pay-per-view in Phoenix, Ariz. two weeks ago, one thing was crystal clear as soon as he got on the mic: He had a new and improved attitude.
Miz, it seems, has grown tired of working incredibly hard and still being overlooked and under-appreciated by the WWE. His role in The Marine: Homefront has only served to bolster his confidence and make the former WWE champion even more certain that he was being short-changed by the company.
As the star explained during his lengthy promo at the event, he is now determined to rectify the mismanaging of his career over the past year and navigate his way to the top again...no matter what it takes.
New Look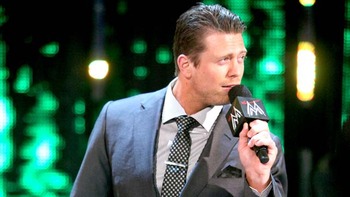 photo from wwe.com
It's amazing what some stubble and a new hairdo can do, isn't it?
Miz, who has often struggled to be taken seriously by fans as a in-ring competitor and main-event threat, is far more easier to believe as a tough guy with his new appearance.
He simply looks more rough, less pampered and primed. (It has also been noted he bears a strong resemblance to a young Michael Biehn of Terminator and Aliens fame, although there are shades of Steve Buscemi about his new appearance, too.)
It's a good look; let's hope he keeps it.
The Company Needs All the Top Heels They Can Get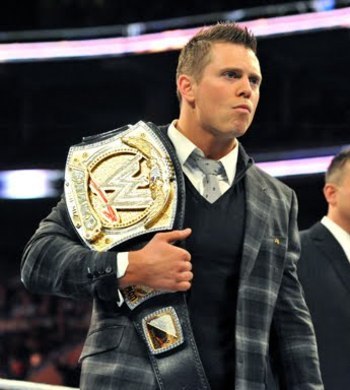 photo from wwe.com
As Raw, WWE's flagship show, moves to a new expanded three-hour format, the company will desperately need all the main-event-level talent they can get to help fill up the extra time and put on a consistent, entertaining show. Especially considering the current depth problems on the roster (just how many times have we seen Sheamus vs. Alberto Del Rio anyway?).
These two factors undoubtedly mean that WWE management will utilize Miz, whose charisma, first-rate promos and overall talent make him a huge asset on their floundering roster, and push him back to the top again.
Top-Notch in-Ring Work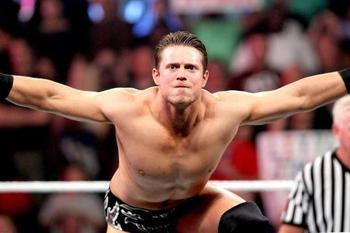 photo from wwe.com
Following his solid performance at Money in the Bank in the WWE championship contract ladder match and his superb match with Christian on last week's SmackDown, Miz looks to be on a roll as far as his in-ring work goes. Who knows? Maybe the break (to film The Marine: Homefront) helped rejuvenate him?
Considering his (often patchy) in-ring skills have often been pointed to as one of his main flaws as a performer, his improvement in this area will surely help management realize he is worth giving another title run to.
Tons of Potential New Feuds for Him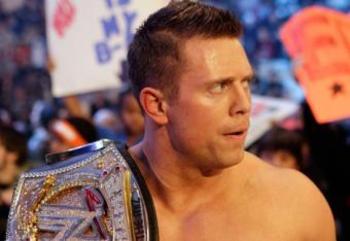 photo from wwe.com
Now that he has the IC championship, who can the new and improved Miz feud with? Where to start? He can revive his old program with comedy act Brodus Clay, continue battling Christian or even take on Zack Ryder (who desperately needs some sort of meaningful feud to become relevant again).
Let's face it: Raw's midcard has been in trouble for quite some time now. At least with Miz as IC champion, he can help make it something great again.
Keep Reading