An Early Look at the Cleveland Browns' 2013 Salary Cap Situation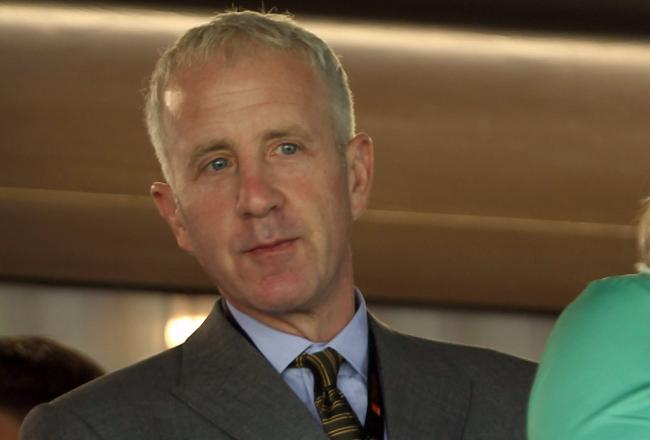 With Randy Lerner about to be out as Cleveland Browns' majority owner, could the team spend more money in 2013?
Ian Walton/Getty Images
While it is far from the time when we need to worry about any NFL team's 2013 cap space, it's good to take a look at how much money might be available for spending and how it could be spent.
Here's a quick breakdown of the Cleveland Browns' 2013 salary-cap situation and how they may choose to use their money next season.
2012 Salary Cap: $120.6 million
Projected 2013 Salary Cap: $121.1 million
Browns' Projected 2013 Cap Space: $40 million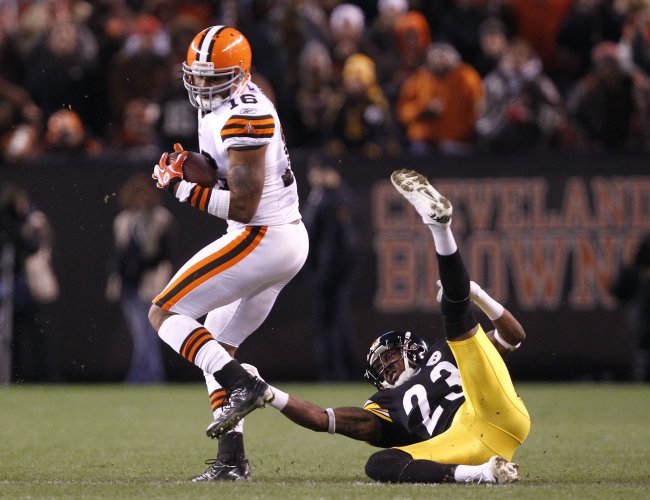 Matt Sullivan/Getty Images
The Cleveland Browns, just as in 2012, will have a lot of financial room to maneuver next season. And with new majority ownership looming, it's quite possible they'll be more aggressive with that cash.
It's not as though the Browns don't have specific spending priorities for 2013, considering their free agency list, but the team won't have to make difficult decisions based on its financial situation. Instead, the Browns can focus almost solely on retaining the personnel that has the greatest on-field value.
One thing to keep in mind: Though 2013 marks the start of when teams are required to spend around 90 percent of their total cap space, the rules about this spending are a bit more confusing. Mike Tricarichi of BrownsDraft.com breaks it down very clearly here.
The crux of the change is that teams don't need to spend 90 percent of their cap annually; rather, the cap floor is comprised of four-season periods. Teams will need to spend 90 (or, rather, 89, according to Tricharichi) percent of their total cash from 2013-2016, and it doesn't matter how they do it.
Therefore, the Browns can still manage to spend 89 or 90 percent of their money over those four years while still being significantly under the cap in 2013.
Where to Spend the Cash?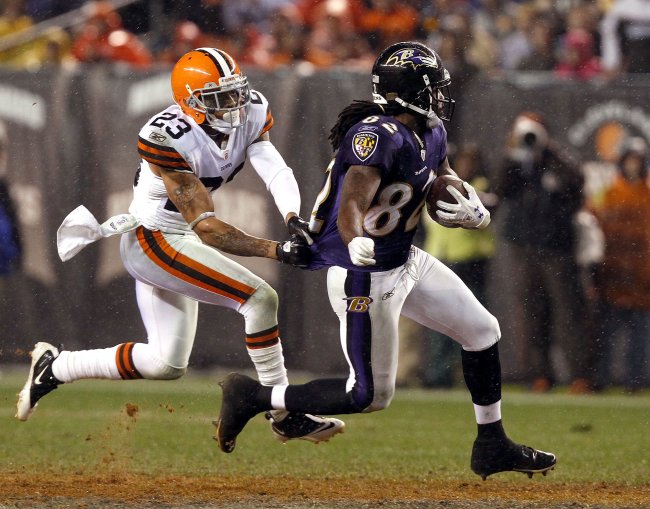 Matt Sullivan/Getty Images
Obviously, the first priority of every team once the new league year begins is to get their most important free agents under contract. The Browns currently are around $20 million under this year's cap, so it's possible some of these new deals come during the 2012 season.
It's also possible, with new ownership in place, that the Browns become more comfortable in pursuing some of the more expensive veteran free agents who become available next year. Though the process during the Tom Heckert/Mike Holmgren years has been to develop via the draft, that philosophy may change once at least Holmgren has been replaced by the new ownership.
As of now, the most important impending free agents for the Browns are wide receiver/returner Josh Cribbs, kicker Phil Dawson, linebacker Kaluka Maiava, tight end Ben Watson and defensive end Juqua Parker (all unrestricted). Their highest-priority restricted free agents next year are wide receiver Jordan Norwood, running back Chris Ogbonnaya and defensive tackles Scott Paxson and Brian Schaefering.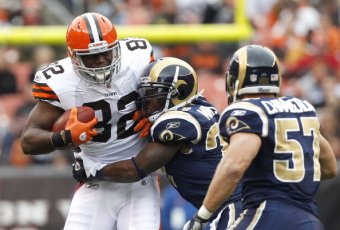 Matt Sullivan/Getty Images
In addition, there are a host of big-name players who will be in the final years of their contracts in either 2013 or 2014, including cornerback Joe Haden, defensive tackles Phil Taylor and Jabaal Sheard and wide receiver Greg Little. It's quite possible some of these players could receive extensions before it ever becomes an issue.
So much of this decision-making process rests on how the Browns perform in 2012, of course. If the crew of players they have now doesn't seem to lead to much improvement, the team would then be more inclined to spend on free agents from outside. If the Browns do improve, there's less urgency in bringing on pricey-though-experienced players to fill the gaps.
If Cleveland wants to, it can certainly end up spending a lot more in 2013 than it has in recent years. With new majority ownership calling the shots, things could look quite different in Cleveland when the new league year begins.
With a lot of cash to work with and not many expensive impending free agents to pay, Cleveland has the opportunity to get creative. And, for once, Randy Lerner won't be making the final financial decisions, which means the Browns could get far closer to the cap than they have in years.
This article is
What is the duplicate article?
Why is this article offensive?
Where is this article plagiarized from?
Why is this article poorly edited?

Cleveland Browns: Like this team?