New England Patriots: Predicting Stats for Every Running Back in 2012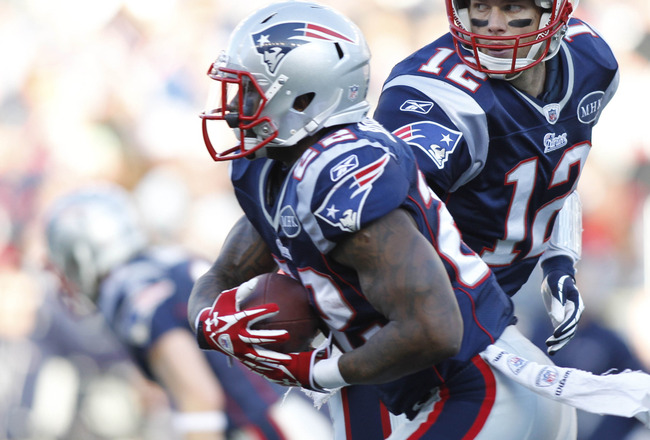 Greg M. Cooper-US PRESSWIRE
It wouldn't be training camp without some heavy predicting, and the latest topic of discussion is the New England Patriots' running back group. With the departure of BenJarvus Green-Ellis, the team's leading ball carrier over the last two seasons, do the Pats have enough firepower in the backfield to deploy an effective rushing attack in 2012?
With Joseph Addai recently being cut, New England's stable of running backs may be a relatively young and unproven bunch, but they are also a versatile group with no shortage of talent.
Second-year men Stevan Ridley and Shane Vereen will likely be asked to carry the bulk of the load, with rookie Brandon Bolden and veteran Danny Woodhead playing supportive roles.
Without further ado, let's take a look at some early predictions for New England's running backs in 2012.
Stevan Ridley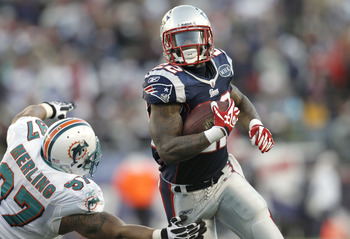 Winslow Townson/Getty Images
After leading the Patriots in average yards per carry (5.1), carries of at least 20 yards (five) and flexing the longest carry of the season (a 33-yard run) in 2011, Stevan Ridley looks like the frontrunner to be the team's top option in 2012.
In a recent piece, Mike Reiss of ESPNBoston views Ridley as an integral part of the running game in 2012, writing:
[A] picture has started to come into focus as to how the Patriots' running back corps might come together...Second-year man Stevan Ridley is a big part of it. In drills, Ridley often is the first running back to receive a repetition. That doesn't necessarily make him the club's No. 1 back -- it will be some form of committee -- but it does position him to potentially fill the biggest part of the void created when BenJarvus Green-Ellis signed with the Bengals in free agency.
With impressive size (5'11'', 220 lbs) and burst, Ridley seems to have all the necessary tools to be the team's leading rusher.
After rushing for an impressive 441 yards on just 87 carries in his rookie season, Ridley looks primed to take on a more prominent role in 2012.
2012 Prediction: 850 rushing yards, 5.0 YPC, 9 rushing TDs, 110 receiving yards, 1 receiving TD
Shane Vereen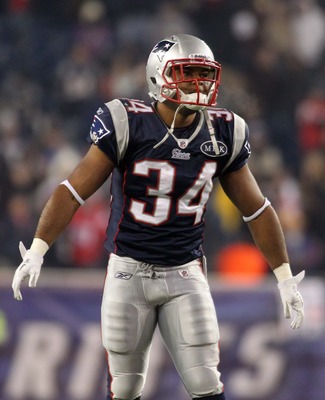 Stew Milne-US PRESSWIRE
While Ridley is poised to take on a substantial role in 2012, Shane Vereen (5'9'', 205 lbs) is likely not far behind.
Taken in the second round of the 2011 NFL draft (a round earlier than Ridley), Vereen is bursting with potential, possessing exceptional quickness and a natural ability to catch the ball out of the backfield.
With Josh McDaniels reuniting with the team as offensive coordinator, the screen pass is likely to have resurgence in New England in 2012 and Vereen's skill set is ideal for such plays.
Hampered by a shortened offseason and a few injuries early in training camp last year, Vereen rarely saw the field as a rookie. However, after successfully completing a full offseason program and with a full week of training camp under his belt, Vereen will get every opportunity to live up to his second-round status in his sophomore year.
2012 Prediction: 500 rushing yards, 4.6 yards per carry, 3 rushing TDs, 425 receiving yards, 2 receiving TDs

Danny Woodhead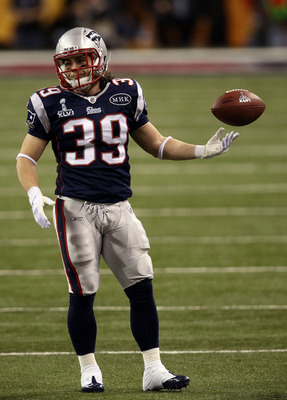 Win McNamee/Getty Images
Danny Woodhead has carved out a nice role for himself in New England's offense.
Woodhead has been an effective rusher and pass-catcher in his first two seasons with the Patriots and that trend should continue in 2012.
In 2010, Woodhead accounted for a total of 926 yards on offense (547 rushing yards, 379 receiving yards) but saw his production dip to just 508 total yards (351 rushing yards, 157 receiving yards) in 2011, in part due to a nagging ankle injury.
Assuming he can stay healthy in 2012, Woodhead's numbers should go up a bit across the board from a season ago. However, with more youngsters competing for the ball, Woodhead may not have the numbers he had in 2010, when he was a top option.
With that said, I'm going with the average of his first two years in New England.
2012 Prediction: 449 rushing yards, 5.1 yards per carry, 3 rushing TDs, 268 receiving yards, 0 receiving TDs

Brandon Bolden
Brian Spurlock-US PRESSWIRE
Undrafted rookie Brandon Bolden has a fighting chance to make the roster in 2012, especially with Joseph Addai leaving town.
In a recent post on the Pro Football Weekly Blog, Andy Hart offers some observations of Bolden's progress in camp, writing:
Brandon Bolden continues to display impressive burst. He had a nice run around right end. He also pounded it between the tackles for a touchdown in goal line action among the reserves. He could...be making a run at a roster spot as an undrafted rookie at this early point in the process.
The Ole Miss product appears to be on the right track to earning a roster spot. With his imposing frame (5'11'', 222 lbs) and power, I could envision a scenario unfolding where Bolden is used in a limited role in his rookie season, particularly in short-yardage and goal line situations.
2012 Prediction: 200 rushing yards, 4.0 yards per carry, 5 rushing TDs, 50 receiving yards, 0 receiving TDs

Keep Reading

New England Patriots: Like this team?