San Francisco Giants: 6 Potential Deadline Moves to React to Dodgers' Sweep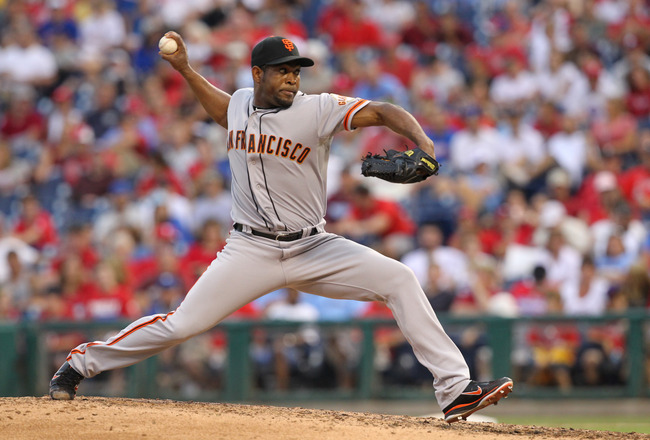 Hunter Martin/Getty Images
This past weekend, the San Francisco Giants went from being in good shape in the NL West to having a problem. They not only got swept—they did so by the rival Dodgers, and the team looked bad in the process.
The two teams are now tied in the NL West, but with both teams not being in the wild-card spots just yet, the Giants are going to want to make a move. They added Marco Scutaro, but the Dodgers got Hanley Ramirez on top of Matt Kemp finally returning.
Needless to say, if the Giants want to remain in the hunt and want to beat the Dodgers (and obviously they do), then they'll need to make a move.
Jonathan Broxton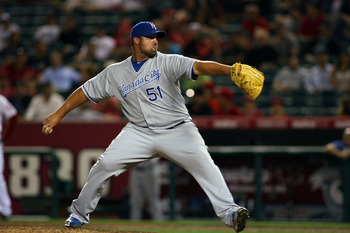 Jeff Golden/Getty Images
Santiago Casilla has done a fair job as the Giants' closer in Brian Wilson's absence.
However, he's certainly not an elite closer, and his ERA since June 1 is nearly six.
The Giants have shown major interest in Royals closer Jonathan Broxton, who has been great this year.
Not only would that beef up the closer position, but it would help the Giants keep pace with the Dodgers' closer, Kenley Jansen.
Besides, the last trade with the Royals to acquire Melky Cabrera worked out brilliantly for them.
Brandon League
Otto Greule Jr/Getty Images
If the Giants don't feel like Broxton is their guy, then they might go a different direction.
Specifically, they have been in discussions with the Seattle Mariners about trading for closer Brandon League.
League's struggles in the Kansas city series knocked his ERA up nearly a point, but even without that, I don't see how League is an improvement over Casilla, given his high number of blown saves this year.
The Giants' bullpen as a whole has been fine, so I don't know why they would acquire League unless there's something I'm missing. If they are that eager to have a new closer, then a change of scenery for League could benefit both sides.
Hunter Pence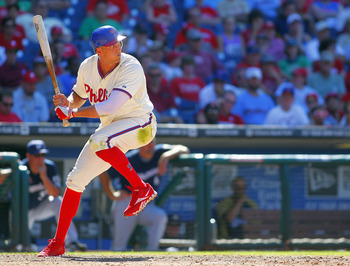 Rich Schultz/Getty Images
Despite it being a down year for him, Hunter Pence would be leading the Giants in home runs right now had be been on the team all year.
As for now, the Giants need a power bat, as they are dead last in the NL in home runs and not much better in runs scored.
Hunter Pence would provide that power to the Giants. There's the possibility that Pence is too pricey, but if the Dodgers look to acquire him, then the Giants will pull some strings to get a deal done, as Pence in a Dodgers uniform would be worse than not making a move at all for him.
Shane Victorino has been tossed around as well, but he's not really an improvement over Angel Pagan, so that's not a move that will happen.
Justin Morneau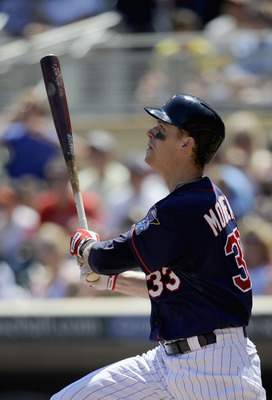 Hannah Foslien/Getty Images
Unlike the first three on this list, there is nothing to connect Justin Morneau to the Giants, though he is on the radar of the Dodgers.
As a result, naturally the Giants will be keeping an eye on him, and he could actually fit perfectly with them.
Morneau could fit right into the middle of the lineup and could provide some power to the offense.
He's under contract through 2013 and might be too pricey contract-wise for the Giants, but Brandon Belt has not been getting it done.
Despite that, Belt's a good enough prospect that he might convince the Twins to trade Morneau.
Scott Hairston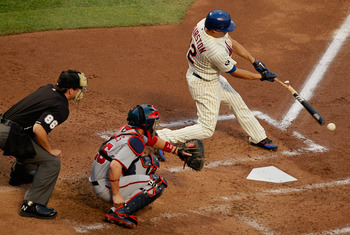 Mike Stobe/Getty Images
The Giants don't need a star—they just need a role player who can provide some pop, even if it's just in a platoon role.
Someone like outfielder Scott Hairston would fit that role perfectly.
Hairston has 12 home runs in 85 games, and the Giants have reported interest in him.
The Mets aren't looking to trade him, but given his contract, he could certainly be had if the Giants offered the right amount for him.
Bryan LaHair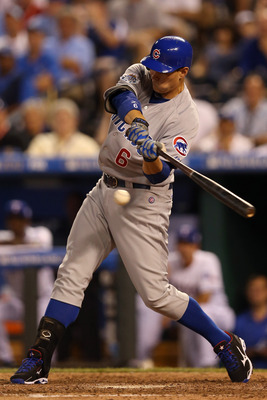 Jonathan Daniel/Getty Images
Bryan LaHair has been slowly falling back to obscurity after a hot start. Since June, he's only hitting .218.
However, he does have the power in his bat that the Giants need.
His trade value has fallen, and a change of scenery might get the hits going again.
He can play first base and the outfield, so he's versatile enough that the Giants should be able to use him well enough.
That being said, if his rise early this season was the fluke rather than his current slump and if the Giants can tell this is the case, then he's not someone to pick up, even with those home runs.
Do They Need to Make a Move?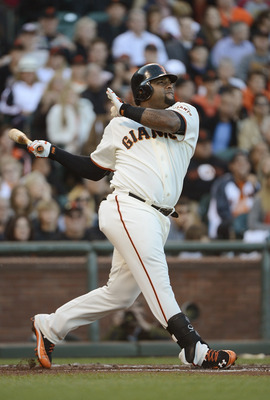 Thearon W. Henderson/Getty Images
While the six above would all help the Giants in their own way, the fact remains that the Giants still have a share of the NL West in spite of Lincecum's season-long struggle, a lack of power and the loss of Brina Wilson.
If they can weather through all of that, then is a move absolutely necessary?
It's possible that they could win with what they have, as it's not that far off from the team of two years ago. If someone makes a late surge like Aubrey Huff did two years back, then they should be okay.
Keep Reading

San Francisco Giants: Like this team?