Chicago Bears: 5 Reasons Matt Forte Will Live Up to Contract Extension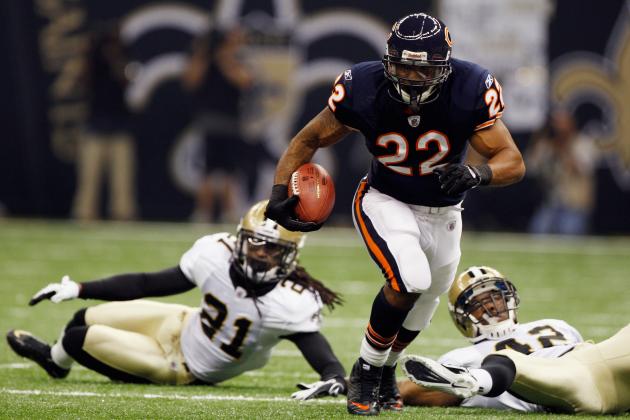 Chris Graythen/Getty Images
Matt Forte
First there were questions of whether Matt Forte was worthy of a hefty contract extension. Most felt that he deserved one, but couldn't agree on the price. The two sides settled that discussion when they agreed on a four-year $30.4 million extension.
Now that the dust has cleared and the ink has dried on the deal, it is time to look forward. What kind of player will Forte be now that he has gotten paid? Will he still run hard? Will he continue to be one of the league's elite backs, or should we expect a drop-off?
Forte has shown us the kind of man and player he is, and will continue his production throughout this season. Here are five reasons why he will live up to his contract extension.
Begin Slideshow

»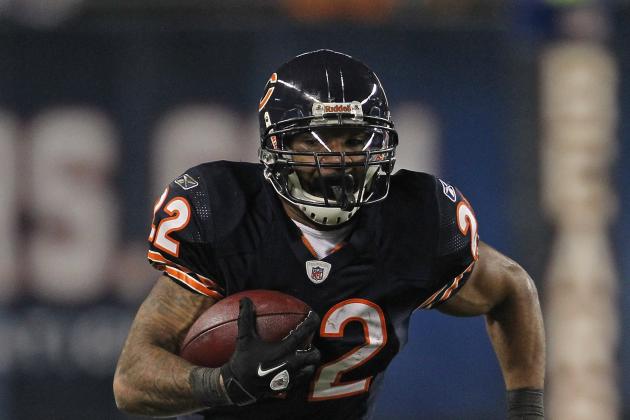 Jonathan Daniel/Getty Images
Matt Forte
Matt Forte's skill set really makes his new contract a bargain for the Bears.
In every season since he's been in the NFL, Forte has carried the ball over 200 times and caught at least 50 passes. You're not only paying for an elite running back, but a quality receiver as well.
Even with the team's new weapons on offense, Forte will still be the focal point for offensive coordinator Mike Tice. He has improved his rushing average over the last two seasons and had a 4.9 YPC average last year before getting hurt.
In addition to an impressive rushing average, his average yards per reception was almost 10.0 last season. His ability as a dual threat not only keeps defenses off balance, but also makes him the most important offensive player on the team behind the quarterback.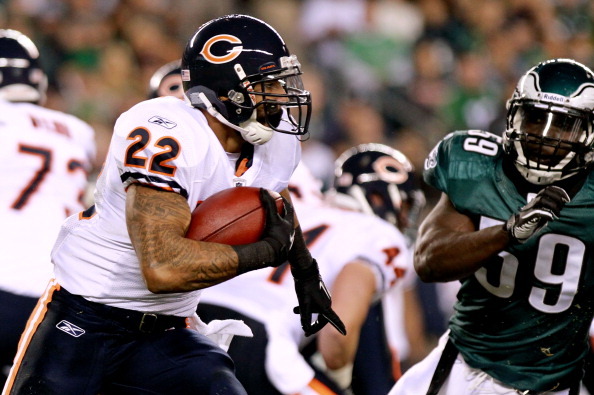 Nick Laham/Getty Images
Matt Forte
Matt Forte won't be 27 until December 10th, still a young guy. Yes, it is true running backs tend to tail off as they approach 30, but the Bears protected themselves in that regard.
Forte's deal is for four years, but the Bears could cut him after two without having to eat anymore money. Chicago is guaranteed to get solid production out of Forte while he is still under 30. When that time approaches, they can reevaluate him and his contract.
If Forte breaks down after those two seasons, then the team still would have gotten the most out of his prime years.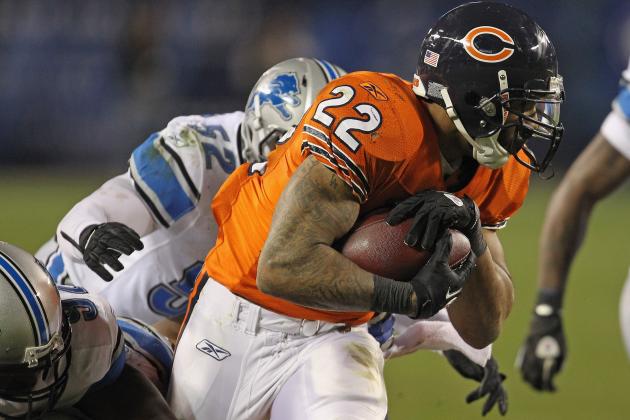 Jonathan Daniel/Getty Images
Matt Forte
Now that we know how the contract breaks down, you have to think Matt Forte is already thinking about his next deal.
It is up to him to prove to the Bears and the NFL he can maintain production and stay healthy in order for him to get another payday in a couple years. Right now, the stigma on running backs is that they are replaceable after a certain amount of time.
Forte can restructure or ask for more money in two years if he continues to play at a high level. In a cutthroat league where players are often tossed to the waste side, a guy like him has to earn his keep at every opportunity.
It took Forte this long to get his money, and he will not look for a duplicate of that with the next deal. The only way he can force the issue is by going out and playing at a high level week in and week out.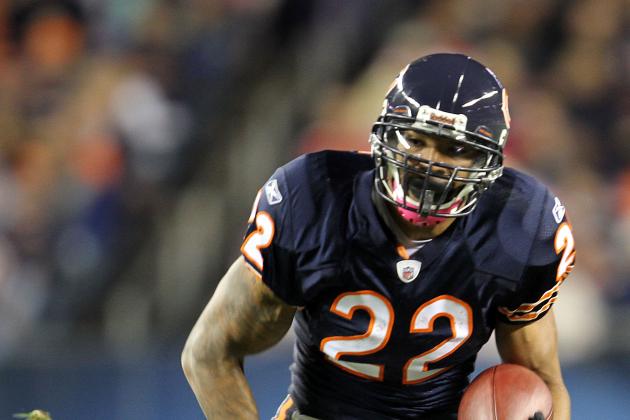 Tasos Katopodis/Getty Images
Matt Forte
Many might think there will be tremendous pressure on Matt Forte to live up to this contract, but that's really not the case.
The pressure existed last year when he played without the net of a deal. Not knowing what each week would bring and whether he was doing the right thing by risking his career. If he got injured, there would be no contract. If he had a down year his value would take a serious hit.
Everyday Forte and the Bears had to answer questions about the contract talks. The pressure to go through that had to be huge. Now he can just play football. Getting the deal done before camp started took all the pressure off him and the team.
Forte only has to think about what can be done on the field. When he's there he won't have the cloud of injuries or a bad play hanging over him. He will be able to relax and do what he does best. Perform at a high level.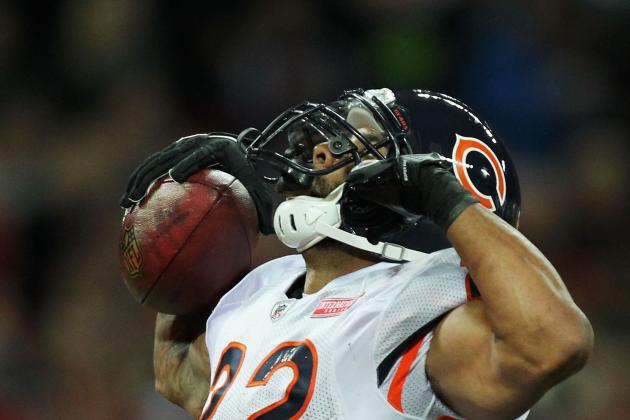 Streeter Lecka/Getty Images
Matt Forte
Matt Forte is a humble man. He's also a proud Bear. Throughout the whole process he maintained a positive approach and always said Chicago was where he wanted to be. He plays hard and appreciates the fans who root for him.
None of that will change. There is no cocky demeanor or funky attitude with Forte. He is a classy player who went out last year risking injury while playing hard for the good of the team. He wants to be a Bear for life and will go out every week and play hard in front of the fans.
Even through his most frustrating times during the ordeal, he never really got to be a problem. His disputes with the team were warranted because he gave his all to the club. Now that it's all done, he will most likely keep his quiet approach and try his best to help the Bears win every week.