2012 Olympics: 10 Coolest Photos from Second Day of Summer Games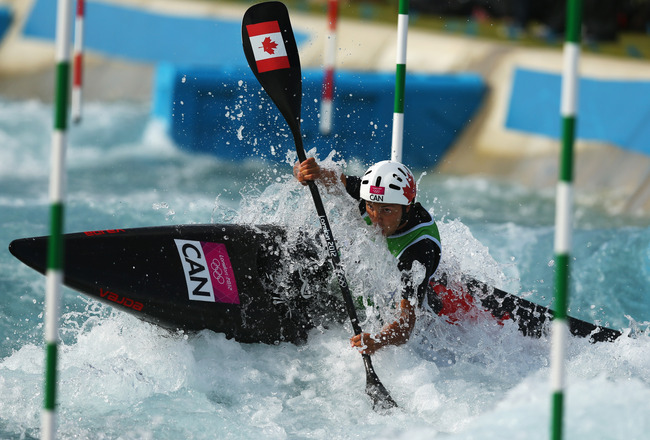 Phil Walter/Getty Images
Amazing images continue to bombard us from the London Olympics, especially from events that we would otherwise not pay any attention to at all (sorry all you die-hard slalom canoe fans out there)
In case you missed it, here is yesterday's list. Also, if you can think of any great captions for the pictures, write its number and your idea in the comments section below.
Here are the top 10 snapshots from the second day of competition...
10. Throwing It Down
Christian Petersen/Getty Images
Why can't Yi Jianlin do this in the NBA?
The Chinese flag-bearer at the Opening Ceremonies gets a stylish bucket.
9. Here's to You
Adam Pretty/Getty Images
Cameron van der Burgh of South Africa set a world record to win the men's 100-meter breaststroke. Afterwards, he celebrated by laying on top of the lane line and pointing skyward, pointing to Dale Oen. Oen, a Norwegian and the reigning world champion in the event, passed away earlier this year.
8. Beach Day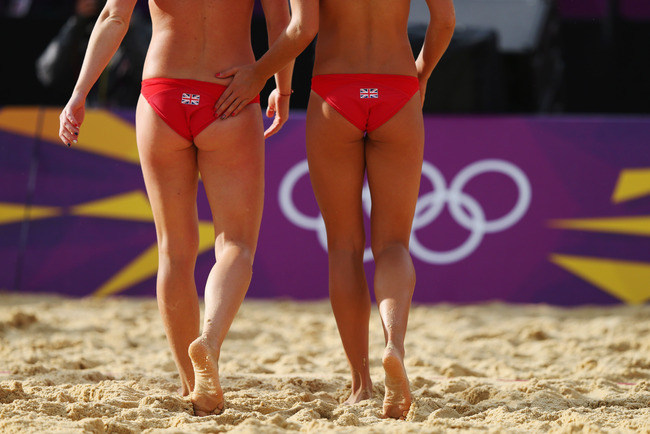 Ryan Pierse/Getty Images
No wonder beach volleyball has become so popular at the Olympics...
7. Sail Away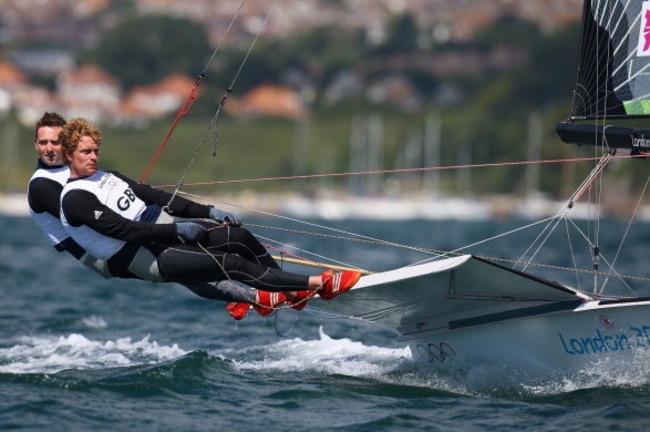 Clive Mason/Getty Images
Sailing has the potential to produce great photos. Here, two British sailors enjoy the favorable conditions as they balance out their vessel.
6. Hit Parade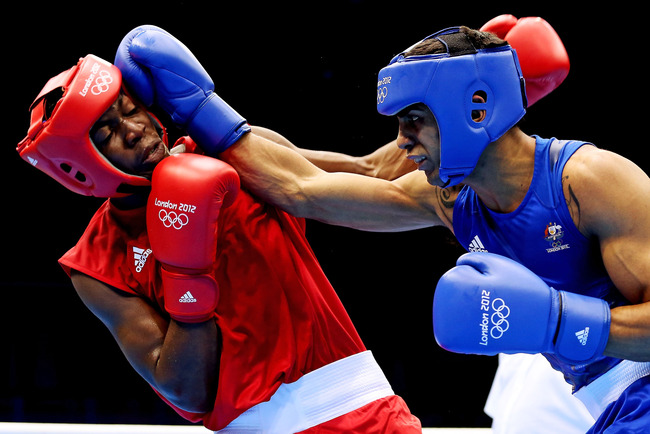 Scott Heavey/Getty Images
Vasili Belous of Moldova goes on the attack against Tanzanian welterweight Selemani Kidunda.
5. Double Vision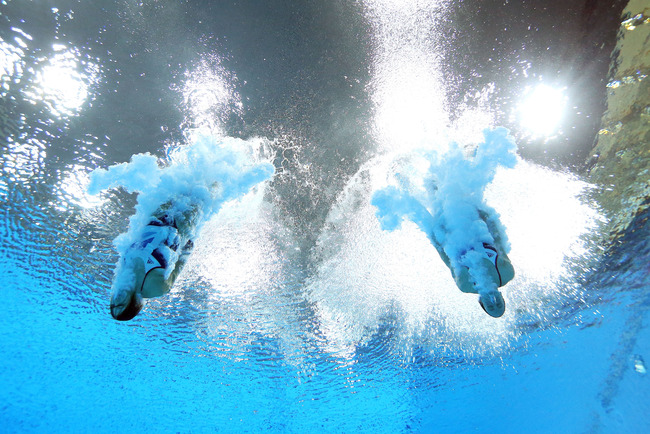 Al Bello/Getty Images
Two unidentified divers splash through the surface, as seen from the bottom of the pool.
4. That Looks Easy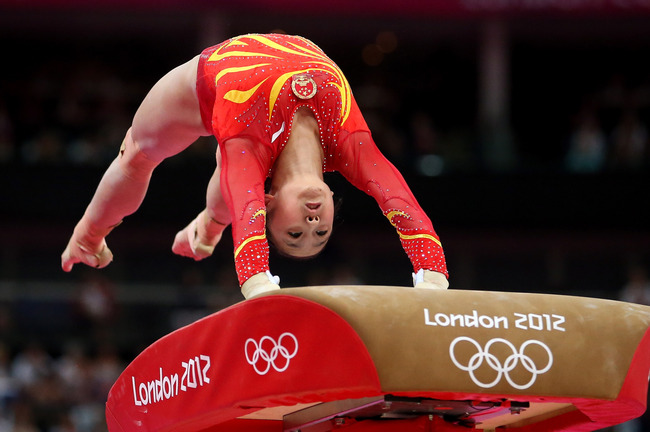 Ronald Martinez/Getty Images
Get up from your computer and try to do a standing backflip right now.
How'd it go?
Gymnasts make these impossible things look routine. Here, a Chinese competitor springs onto the vault.
3. Reaching for It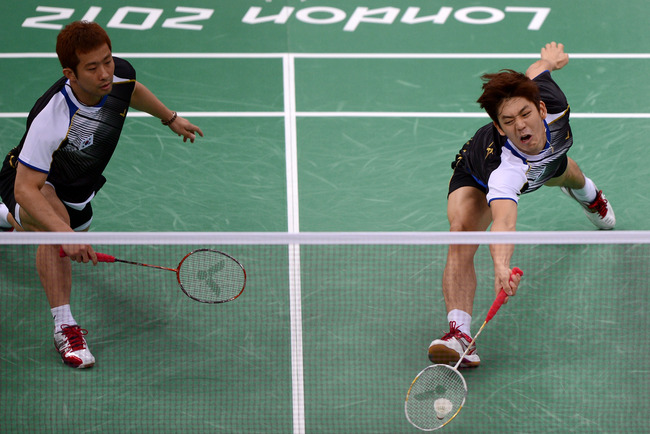 Michael Regan/Getty Images
Badminton at the Olympics definitely isn't the same game you used to play at family barbecues.
2. Cheerio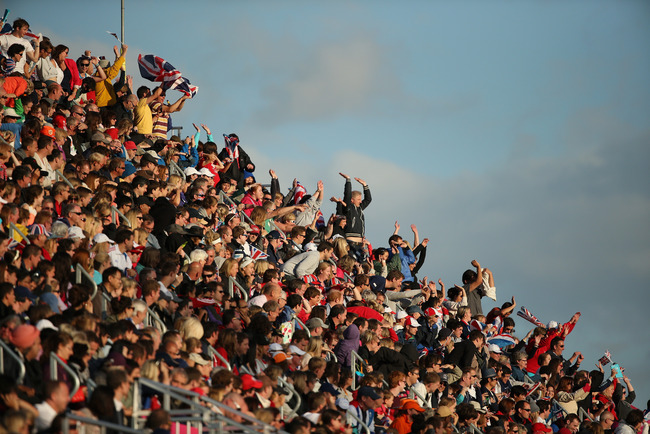 Daniel Berehulak/Getty Images
British fans came out in full force to support their field hockey team on Sunday, and they were rewarded with a 4-0 win over Japan.
1. No Silver Lining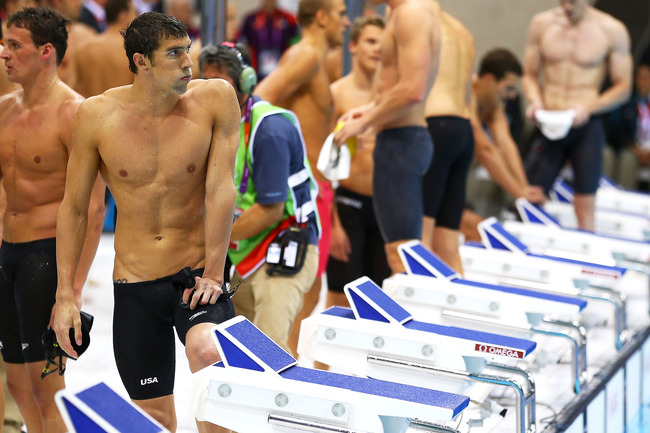 Al Bello/Getty Images
Michael Phelps turned in a great leg, but Ryan Lochte disappointed in the anchor position as the United States couldn't defend its title in the 4x100-meter freestyle.
Keep Reading