2012 Olympic Gymnastics Team: Where USA Must Excel to Bring Home the Gold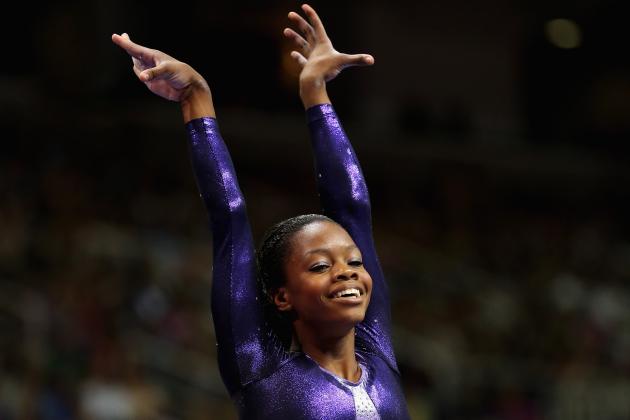 Ezra Shaw/Getty Images

The 2012 Olympics have begun now and in just a few days the U.S.'s gymnastics team will begin competition. Both the men's team and the women's team have high hopes that could even end with a gold medal.
That said, getting a gold medal will not be easy. The women's team will face strong competition against usually strong teams like China, Japan and Romania.
The men's team meanwhile will have their hands full going against elite upper tier teams like defending Olympics team China and Japan, which has the all-around's favorite in Kohei Uchimura.
With such tough competition, it should be a tightly contested Olympics. Because of this, the U.S. will need to excel in certain areas to ensure a solid run at a gold medal. Here are some of those crucial areas, two for the men's team and two for the women's team.
Begin Slideshow

»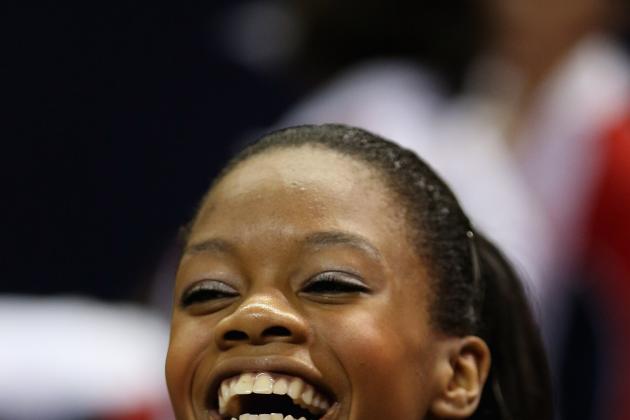 Ezra Shaw/Getty Images

The uneven bars is a crucial event full of excitement. It's also a risky competition though as one only needs to look at Nastia Liukin's faceplant earlier this month to see what could go wrong.
The U.S.'s best shot at a medal in uneven bars comes from 16-year-old Gabby Douglas. Nicknamed the "Flying Squirrel" for the unreal amount of height that she gets on release moves, Douglas has had a quick rise to Olympic fame.
First, she helped the U.S. women's team win a gold in the 2011 World Championships. Then in June of this year, she won gold convincingly at the 2012 U.S. Championships where she also got a silver medal in the all-around.
As the above photo shows, Douglas frequently smiles a lot. Her contagious personality and boundless energy make her a favorite for medaling in the uneven bars. Although this is her strongest event, she will need to look out for competition from Viktoria Komova of Russia, Beth Tweddle of Great Britain and Anastasia Grishina of Russia.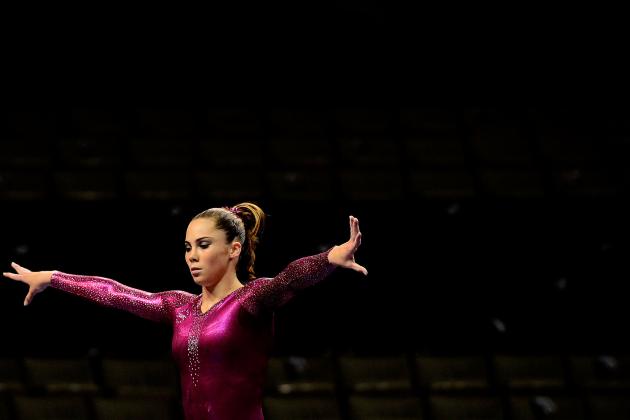 Ronald Martinez/Getty Images

As the 2011 World Champion, McKayla Maroney is the prohibitive favorite in this event. However, she's got a bit of a setback now with a toe that she broke back in May.
Because of this, Maroney will be limited to only competing in vault. She's also had a recent concussion that she suffered after hitting her head on the floor during training for the U.S. gymnastics championships. Thankfully there hasn't been lingering effects from it as just three weeks later Maroney was able to celebrate her selection on the U.S. women's team.
It's a testament to her skill that despite all the injuries she's suffered, she is still a favorite for gold. In addition to her resilience is her ability to perform the difficult Amanar vault. Maroney will also need to look out for Aliya Mustafina from Russia who has also mastered the Amanar vault.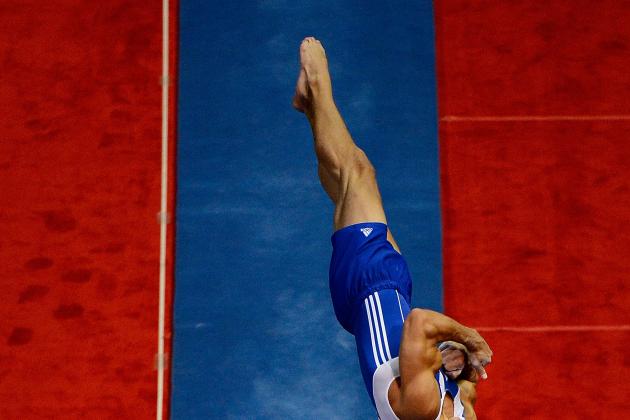 Ronald Martinez/Getty Images

Although not quite the overpowering favorites that the women's team is, the men's team is pretty good in their own right. They will need a lot of things to go right to get a gold medal and one of their crucial events has to be the men's floor exercise.
The men's best bet in the floor exercise is newcomer Jake Dalton. Although he will also compete in rings and vault, floor exercise likely represents his best bet to win a gold medal. Dalton has already won non-Olympic gold in this event with golds in the U.S. National Championships the last two years.
The competition is going to be hard. China's Zou Kai will be back to try to defend his gold medal from four years ago. Diego Hypolito from Brazil is another favorite that could be difficult for Dalton to beat.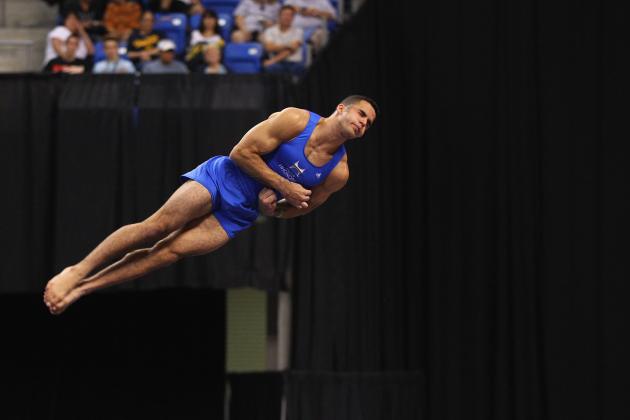 Dilip Vishwanat/Getty Images

As the reigning world champion in the men's parallel bars, Danell Leyva has an excellent chance for a medal in London. While he is the reigning champion from the 2011 World Championships, Leyva has also dominated in the U.S., winning the Visa Championship three years in a row.
Leyva's Olympics will have an early start as the first round of qualifications starts on Saturday for the high bar and the parallel bars. Even with his recent success, Leyva will need to improve his gold-medal score from the 2011 World Championships of 15.633. This score would have given him only an eighth place finish back in Beijing's Olympics.
If confidence is an indication of future success, then Leyva is in a good place. He's already saying that he wants four gold medals in London, which means a medal in all of his events. As perhaps the most talented athlete on the men's gymnastics team, Leyva is crucial to their gold medal hopes.