Manchester United: 10 Reasons They Should Win Premier League Title in 2013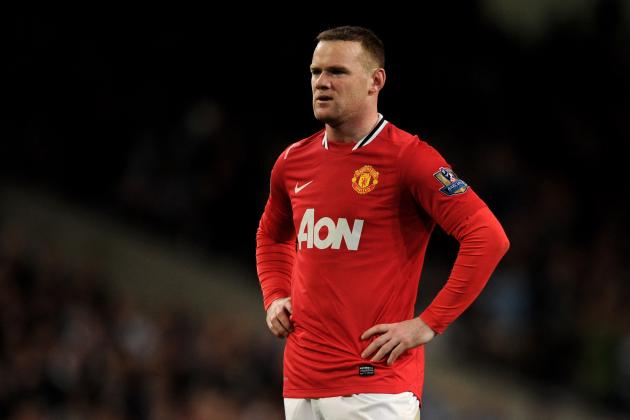 Michael Regan/Getty Images

As with any contender, there are reasons Manchester United should win the Premier League title next season.
After a poor season in Europe and losing out on the Premier League title to rivals Manchester City on virtually the last kick of the season, the Red Devils will be working really hard for silverware next season.
New transfers, squad depth and other factors will help the club as they try to retain the title.
Here are 10 reasons why Manchester United should win the Premier League next season.
Begin Slideshow

»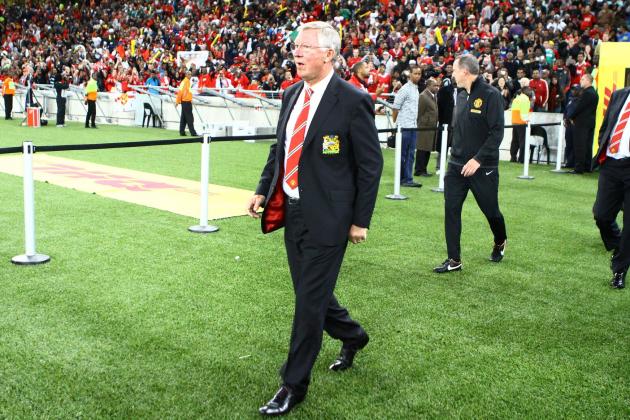 Gallo Images/Getty Images

Sir Alex Ferguson is and will go down as one of the greatest managers to ever be a part of football. The Scotsman has taken charge of various talents such as Eric Cantona, Peter Schmeichel and Cristiano Ronaldo while winning titles in every competition available.
Ferguson's man-management enabled his injury-struck squad to compete to the very last in 2011-12 and were that to happen again one could bet that he could repeat the feat.
With the possibility that this is last season, Ferguson will want to leave the club on a high and will make sure his squad is completely ready for all challenges throughout the season.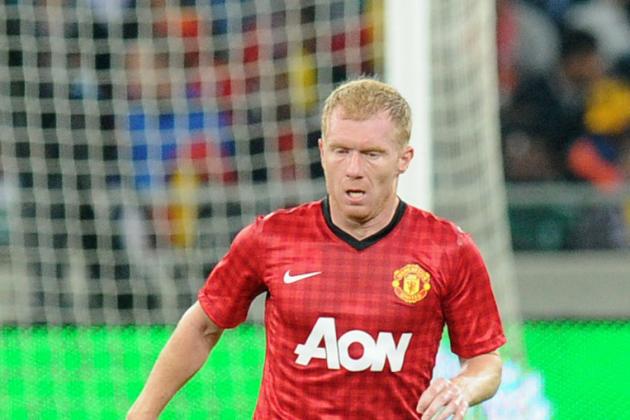 Gallo Images/Getty Images

Manchester United has plenty of players with title-winning experience. The old guard of Paul Scholes, Ryan Giggs and Rio Ferdinand are still in the squad while younger players like Wayne Rooney, Nani and Michael Carrick have had their successes on the pitch as well.
When the going gets tough, these players and others are the ones that will be expected to step up and show their teammates the way.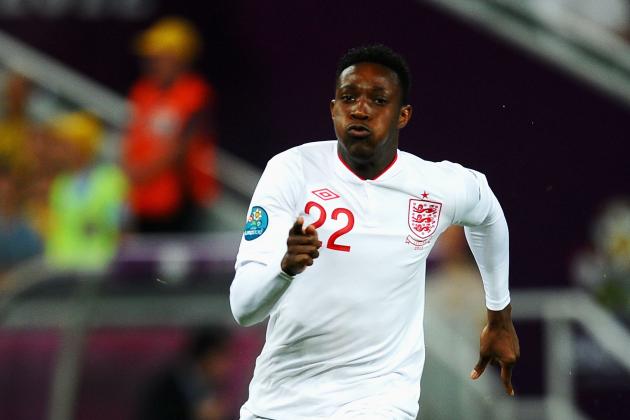 Laurence Griffiths/Getty Images

Manchester United has arguably the best crop of young talent within the Premier League who can make significant contributions to the squad.
Danny Welbeck played for England in Euro 2012 after a 12-goal season with the club while Phil Jones certainly benefited from the experience. Tom Cleverley is currently on international duty at the Olympics and we have all seen what Javier Hernandez can do.
There is also Chris Smalling, Rafael and David de Gea as well. All these players can be X-factors for the club through the course of the season.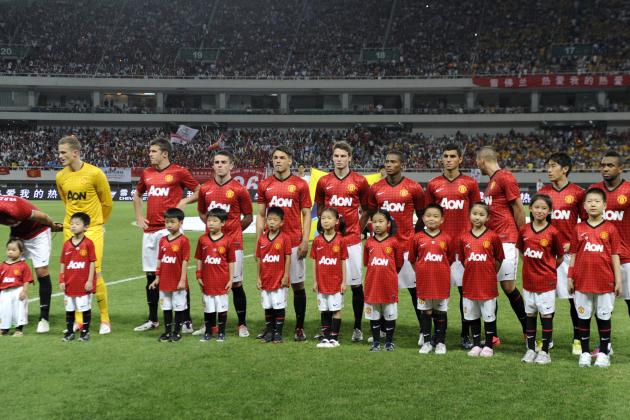 Hong Wu/Getty Images

With their mixture of talented youngsters and experienced players, Manchester United has a great amount of depth in its squad.
The Red Devils have solid players in every area of the pitch and could even add to that with a few transfers before the window closes. The squad's depth played a good part in its run-in to the title last season and that will be the case again next year.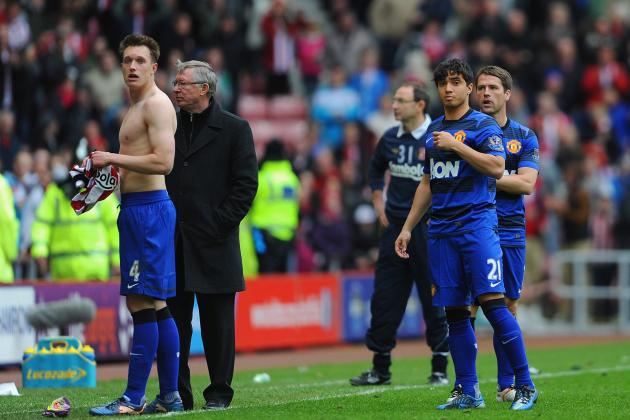 Michael Regan/Getty Images

Manchester United expects to challenge for silverware every season. Last season they ended up with no trophies and will be looking rectify that next season.
The Red Devils were off-form in Europe while featuring in both the Champions League and Europa League. They were up and down during the Premier League season and lost the title on virtually the last kick of the season.
The fact that they lost the title to major rivals Manchester City cut even deeper and United will do everything possible to take the title from their city rivals.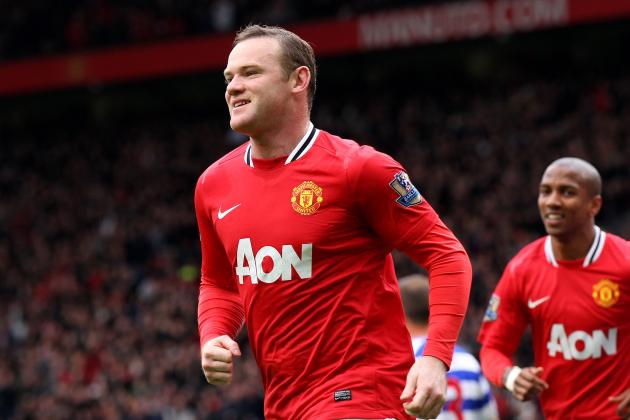 Alex Livesey/Getty Images

Wayne Rooney scored 27 goals in 34 matches in the Premier League last season which was second only to Robin Van Persie's league-leading 30 strikes.
The next-highest scorer for Manchester United was Javier Hernandez with 10 goals to his name.
Rooney will be the main man again where goals are concerned and should he replicate or even improve on his 2011-12 tally, United could be set for a very good season.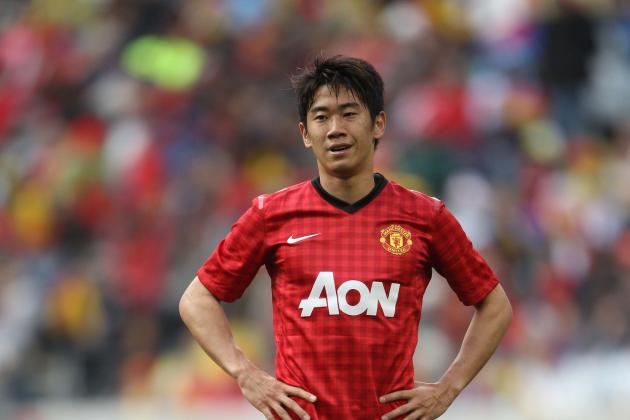 Gallo Images/Getty Images

The Red Devils have made moves in the transfer window so far but there is still time for another player or two to join the club.
Shinji Kagawa joined the club and as already drawn praise from his new manager after his role in a recent friendly victory.
Nick Powell is the other signing the club has made so far but the youngster is unlikely to play a big role in the first-team this season.
The club has been linked with Brazilian starlet Lucas Moura and are reportedly interested in Arsenal's Robin van Persie. Either one of these players would provide a great boost to the club's attacking power and could prove instrumental in a chase for the title.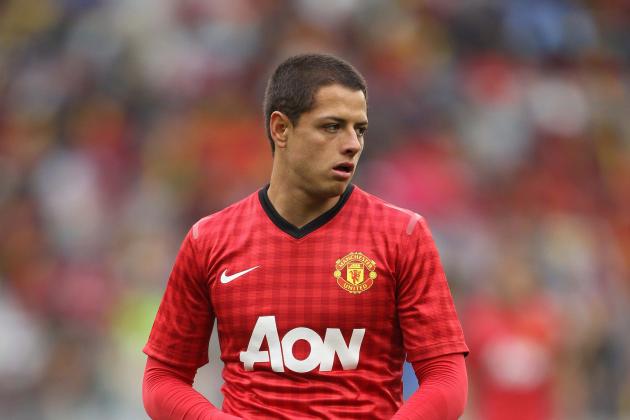 Gallo Images/Getty Images

A number of Manchester United players suffered injuries which kept them out for long periods last season with Nemanja Vidic standing out in that category.
The Serbian defender was joined by Anderson, Darren Fletcher as well as Tom Cleverley and others throughout the season.
Though the club still ended up within reach of silverware, things could have been much easier if those injuries didn't occur.
If the Red Devils don't have to deal with all those missing players again, they will be extremely strong on all fronts.
Alex Livesey/Getty Images

David De Gea, Phil Jones and Ashley Young were the players Manchester United brought in last summer.
They all had their good and bad moments during the season but will be expected to be more consistent, and good, this season.
That is especially the case for David De Gea who came in highly regarded and with big boots to fill. He lost his starting spot at times to Anders Lindergaard but made up for it with some brilliant saves during various games.
One thing Manchester United has had in all its title-winning campaigns in recent memory is a great, consistent goalkeeper. David De Gea needs to fit the bill.
Phil Jones's versatility, and the various injuries in the squad, saw him play in a variety of positions throughout the season. He did well for the most part and may be expected to repeat that versatility while providing more consistency.
Ashley Young chipped in with eight goals and seven assists for the club while competing against Antonio Valencia and Nani for a starting role. Fans and staff at the club alike will be hoping for more next season.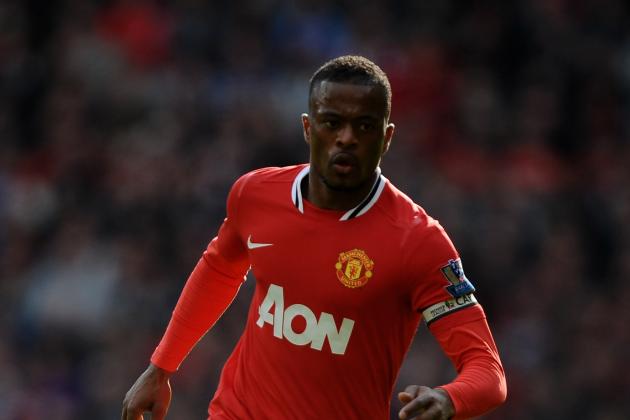 Laurence Griffiths/Getty Images

Despite all their talent and experience, Manchester United did not play to their usual high standard throughout the season.
Some of that was down to injuries but even considering that, the team did not perform at a consistent level throughout the season.
That was mostly evident in Europe but it was also part of the reason why they ended up losing the title in the end as well.
If there aren't too many injuries interrupting the squad and everyone performs consistently, from the second-year players through to the experienced ones, then Manchester United will be hard to beat.