US Women's Gymnastic Olympic Team 2012: Overrated Stars Bound for Reality Checks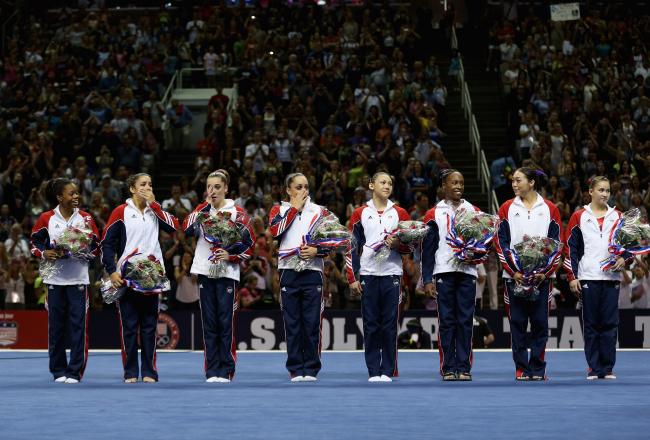 Ezra Shaw/Getty Images
This year's women's gymnastics team is being heralded as one of the deepest ever.
And as they are every year, Americans are excited to see what this summer's crop of girls can do. Gymnastics is always one of this nation's favorite events. The routines are always fun to watch, the athletes are impressive and some of the best ones come from right here.
But for all the hype surrounding this year's team, which girls are bound to crumble under the pressure and struggle once the 2012 Games begin? Here's a look at the gymnasts who could be in for letdowns.

Kyla Ross
Ross excels on the uneven bars, but whether she can compete for an all-around medal is a different story. She finished first in her best event at the Olympic Trials, but at the Visa Championships just a few weeks earlier, she finished second—and she also finished second at the 2012 Secret U.S. Classic, and in the 2011 Visa Championships.
It's possible that Ross improved enough in between the championships and the Olympic Trials in order to establish herself as a front-runner in the uneven bars, but it's also a possibility that her best work was at the trials.
Another source of pressure for Ross is bound to be the fact that she's the youngest member of the U.S. squad. That hasn't deterred some of the best competitors America has sent to the Games in the past, but it is certainly something to consider.
According to Fox News, Ross' best events are expected to come on the uneven bars and on the balance beam. Per Fox News, that's also where the toughest competition—from China and from Russia—is expected to come from. China won the all-around gold in 2008, as well as the gold in the uneven bars.
Very few gymnasts this summer have been discussed in the same vein as Gabby Douglas and Jordyn Wieber, and for good reason—those two are the best. They're in a different league. Ross is a role player, and her role is to excel in her best event, even if that means competing for an all-around medal isn't in the cards.

Aly Raisman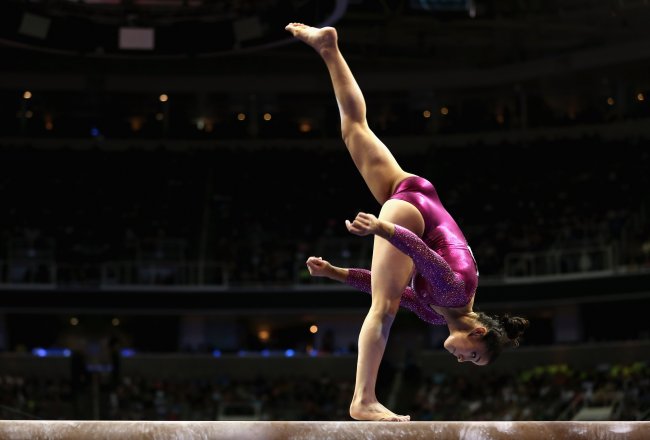 Ezra Shaw/Getty Images
This Massachusetts native has been praised by her coach Mihai Brestyan for her work ethic and her consistency, according to espnw, but there aren't many who expect her to challenge Wieber or Douglas—or the rest of the world's best—for the all-around medals.
Like Ross and McKayla Maroney, she's in London to excel in her specialties, which are the beam and the floor. She finished first in both events at the trials last month, and she finished first in both at the Visa Championships this year.
But in terms of all-around, she hasn't been able to finish better than third in her two most recent competitions, ceding to Douglas (first at the trials) and Wieber (second at the trials).
In international competition, Raisman has also had trouble proving to be a consistent threat. At the 2012 City of Jesolo Trophy, she finished sixth on the beam, and at the 2011 World Championships, she finished fourth. That doesn't bode well for her chances in London.
SI.com's Brian Cazeneuve recently wrote that the strategy for picking this year's team was to go with Douglas and Wieber as the two top contenders and then to go with specialists from there on out. Raisman is one of those specialists. And even if she doesn't place in all-around, winning a medal on the beam won't be too shabby.
This article is
What is the duplicate article?
Why is this article offensive?
Where is this article plagiarized from?
Why is this article poorly edited?