Dallas Cowboys: 5 Reasons Dez Bryant's off-Field Issues Won't Impact the Team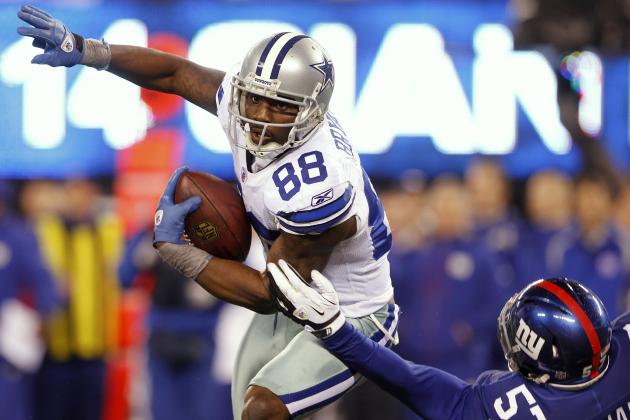 Rich Schultz/Getty Images
Dez Bryant
Dallas Cowboys' wide receiver Dez Bryant has proven to be an immature youth so far in his career, but his off-field issues won't impact the team's success next season.
He was recently arrested on a Class A misdemeanor domestic violence charge for grabbing his mother and slapping her with a baseball cap. However, Bryant is safe for the meantime because his mother has chosen not to press charges.
He's a rising star with ton of upside, but that can easily be taken away if his immaturity continues. Even though Bryant has been a mess off the field, he has shown to have a beautiful game on the field.
Follow along to see why Bryant won't impact his team negatively in 2012.
Begin Slideshow

»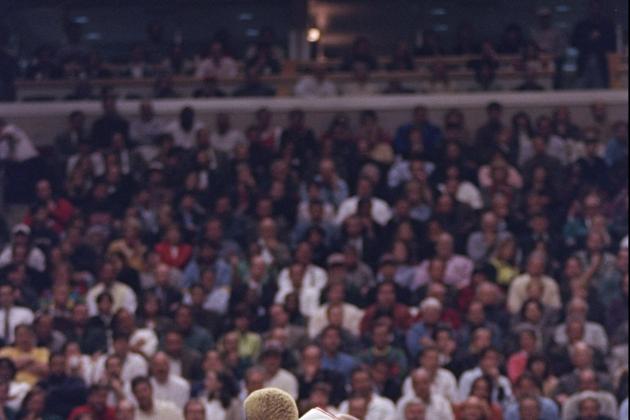 Jonathan Daniel/Getty Images

Dennis Rodman is the glowing example of this. He certainly proved that a player doesn't need a good night's sleep before a game to be successful. Teammates might of hated his antics, but they loved his game. Rodman showed up to play each and every night and was willing to sacrifice his body for the sake of the team.
As crazy as it sounds, Bryant needs to look at Rodman's career and take notes.
Countless professional athletes have had off-field issues such as DUI arrests, night club brawls, drug possession and of course, baby mama drama. However, all that is quickly forgotten as long as the player shows up and puts in work.
When an athlete keeps their body in shape, practices hard and shows up ready for game day; the player's off-field problems quickly become a non-issue.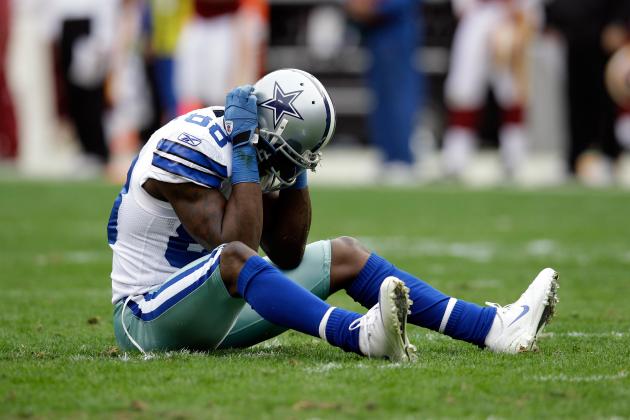 Rob Carr/Getty Images

If Bryant manages to leave his problems at the door he shouldn't be treated like an outcast, or seen as a cancer to the team.
He is a young star in the making, emphasis on the word young.
Bryant is bound to make mistakes at this point in his life, but as long as he puts a lid on his problems and focuses on the team he should have a breakout year with the Cowboys.
After an impressive sophomore season the sky is the limit for Bryant. However, the second he starts letting his problems into the locker room, all hell will break loose.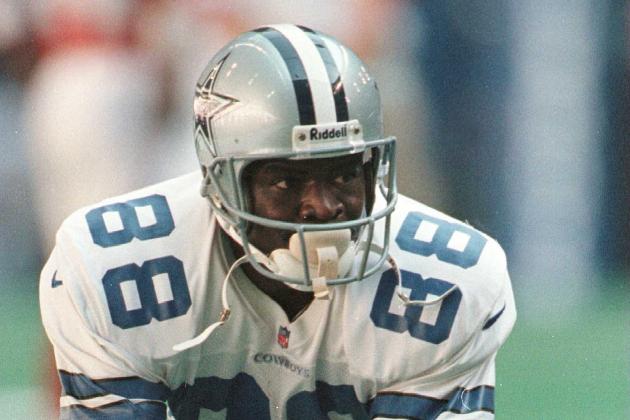 Jamie Squire/Getty Images

The other No. 88 had more off-field issues, and more success with the Cowboys than Bryant has had. It wasn't an accident on Michael Irvin's part either. The man was a warrior on the field despite his cocaine problems and love of the night life.
Irvin proved that a troubled wide receiver can't hurt his team with his own problems. He could have easily been a major distraction during the Cowboys' dominating run in the '90s, but instead Irvin became a legend.
Bryant doesn't need to become more mature off the field to raise his game to an elite level. However, it could certainly improve his image if he grew up and become a mature adult.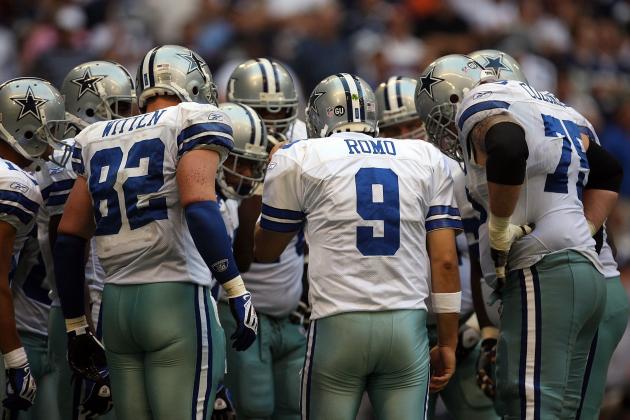 Ronald Martinez/Getty Images

When it all boils down Bryant isn't the only weapon on this Dallas team.
The offense is loaded with talent from Jason Witten, Miles Austin, DeMarco Murray, Felix Jones and of course Tony Romo. Bryant does not make or break this team.
However, he's still a nice addition to the receiver corps. and he could give Witten a run for his money as Romo's favorite target.
Last season Bryant was targeted 103 times by Romo while Witten was targeted 117 times. This was a huge turnaround from the 2010 season when Witten was target 128 times compared to Bryant's 72 targets. While Austin's injury does come into account, it's still a substantial increase.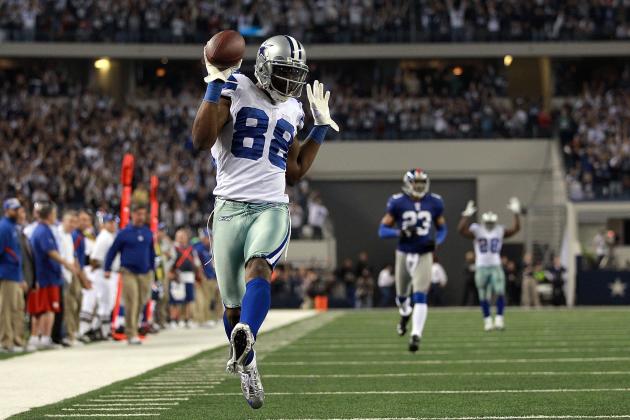 Ronald Martinez/Getty Images

Bryant has all the tools to become one of the best wide receivers in the NFL and Dallas would be foolish to let him go because of his problems outside of football.
So far he has just shown flashes of what he can someday be. Despite his most recent issues with his mother Bryant will put all of his messes behind him and explode next season.
Gaining 1,000 receiving won't be an issue in 2012 because of his growing relationship with Romo and his familiarity with the offense.