6 San Diego Padres Who Should Be Nervous at the Trade Deadline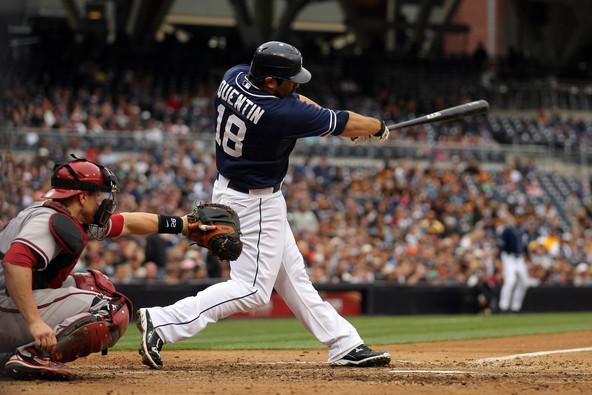 With the recent long-term extension of Carlos Quentin, the San Diego Padres might have one less trade asset for the deadline. There are still plenty of other teams out there who could use the services of the small amount of quality and highly affordable players that the Padres have on their roster.
Division leaders have suffered injuries and competition for the extra wild-card spot is heating up. Here's a list of who I believe are the most likely players to be traded, ranked in order of least to most likely.
(Photo courtesy of zimbio.com.)
Begin Slideshow

»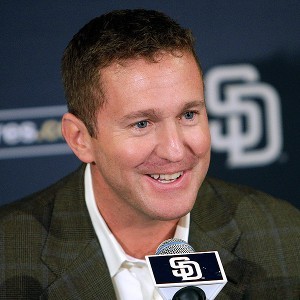 With the new ownership group set to take over, GM Josh Byrnes is clearly sitting on the hot seat. He has two choices: either sell off all of his assets to completely rebuild or try to lock up quality veterans who can help build the team into a contender.
Rebuilding through a fire sale may cost Byrnes his job or at least create more work for him in the offseason as he tries to convince the O'Malley group that he has a viable long-term strategy.
However, locking up the wrong veteran who doesn't pan out or not getting good return on his trades may also be equally as disastrous for Byrnes. After all, new ownership generally wants to start new with their own employees.


(Photo courtesy of ESPN.com.)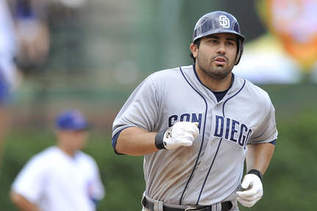 Signing Quentin to a three-year extension actually makes him more of a trade asset for the club. No team that traded for him would be able to receive compensatory picks, so he would merely be a rental player. Now with a long-term, team-friendly contract, he would bring back at least one A-level prospect or two B-level prospects.
Thirty-year-old outfielders best suited for the American League with injury problems don't generally fetch huge trade packages, but the beauty of the trade deadline allows teams with assets to work the phones to extract as much value as possible from interested parties.
It would probably not look that good for Byrnes if he trades away arguably the team's best hitter just weeks after asking the new ownership for the funds to sign him to an extension, but from a purely baseball operations side, it would make a lot of sense to shop Quentin before Tuesday's deadline.
Who could use Quentin (teams in bold are more in need): Cleveland Indians, Detroit Tigers, Pittsburgh Pirates, Tampa Bay Rays
Prediction: San Diego Padres


(Photo courtesy of suntimes.com.)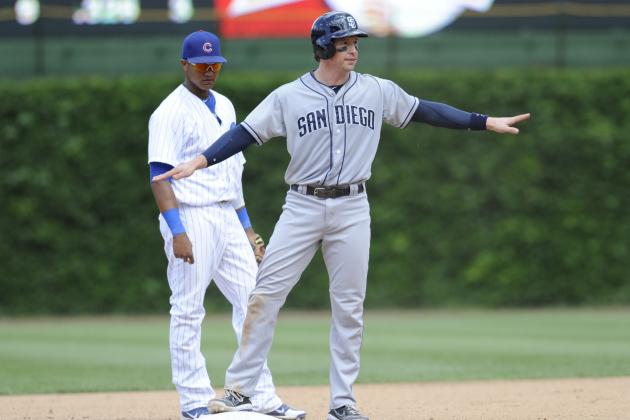 David Banks/Getty Images

Backup catchers with little offensive ability aren't highly sought-after trade pieces, but for teams like the L.A. Dodgers and the Miami Marlins who literally have no backup, a veteran like John Baker could prove to be a valuable locker room addition to a contending team.
Who could use Baker: Chicago White Sox, Cincinnati Reds, Miami Marlins, L.A. Dodgers, New York Mets
Prediction: L.A. Dodgers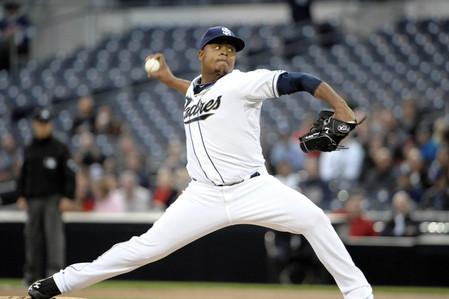 Edinson Volquez is under contract through his last year of arbitration in 2013, meaning that any team that trades for him would still be able to trade him next season and receive a compensation for him.
He also is due a raise in salary this offseason but only on top of the lowly $2.4 million that he made in 2012. Based on his WAR, Volquez has already been worth $5.5 million this year and he's not going to receive a contract worth over double his current salary (h/t FanGraphs.com).
Who could use Volquez: Texas Rangers, Atlanta Braves, Chicago White Sox, Boston Red Sox
Prediction: Padres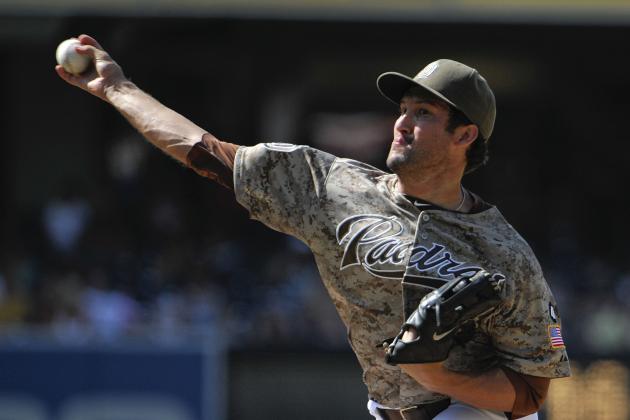 Denis Poroy/Getty Images

The 2011 St. Louis Cardinals proved that no team can have enough relief pitching in the playoffs. That philosophy helps to keep starters fresh and to aid the team during matchup strategy.
All-Star Huston Street has a history of arm problems and can be replaced by the slider master, Luke Gregerson. There is not a premium on closers as there once was, but they can add a lot of value to contending teams.
Who could use Street: Boston Red Sox, New York Yankees, St. Louis Cardinals, Toronto Blue Jays
Prediction: Yankees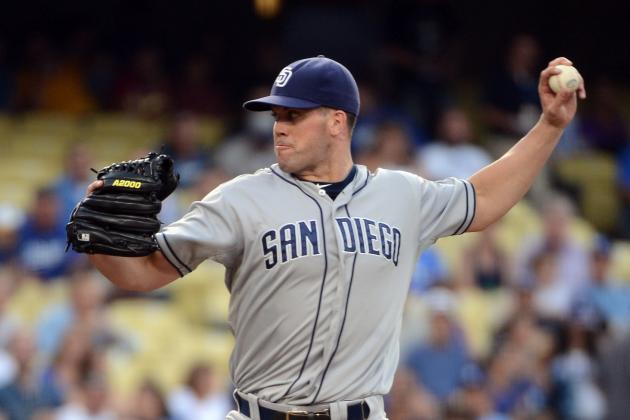 Harry How/Getty Images

Clayton Richard has an extra year of arbitration left on his current deal, making him cost-controllable for longer than Volquez. His xFIP is also 0.2 lower than that of Volquez's and was not featured on Fangraph's list of diminishing skills unlike Volquez.
I'll admit that Volquez is probably the better pitcher, but Richard's contract situation and control (almost three times less walks in 12 more innings as of July 25) make him more easily tradeable than Volzquez. Richard would unlikely fetch more than a B- or C-level prospect, and with all of the pitching prospects nipping at the door in the minors, he is easily expendable.
Who could use Richard: whoever loses out on Dempster or Volquez
Prediction: Atlanta Braves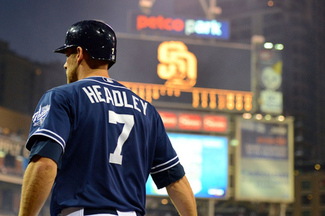 Two major updates to the piece that I wrote two weeks ago on Chase Headley's trade prospects: Alex Rodriguez is out 6-8 weeks (h/t John Hickey, ESPN.com) after breaking his hand yesterday and the Oakland A's have been on an absolute tear up the standings. That puts both the Yankees and the A's at the top of my list for who might be active in landing Chase Headley.
Who could use Headley: Baltimore Orioles, Cincinnati Reds, Cleveland Indians, Detroit Tigers, L.A. Angels, New York Yankees, Oakland A's, Pittsburgh Pirates, Tampa Bay Rays
Prediction: New York Yankees
(Photo courtesy of gaslampball.com.)