5 Philadelphia Eagles Who Cannot Get Hurt in 2012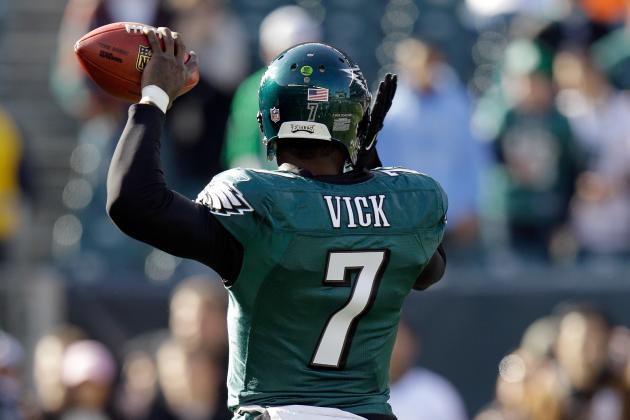 Rob Carr/Getty Images

The success of the 2012 Philadelphia Eagles hinges on the ability of key players not to get hurt. Last year's Eagles had a ridiculous amount of talent but finished just 8-8, due largely to preseason expectations that the team would be the unquestioned dream team of the NFC.
The Eagles had a very solid offseason, though, re-signing key members of the team and accumulating a wealth of talent through the April draft. The Eagles certainly have the ability to win the division in 2012, although there are five players I would single out as being most vital to the team.
Begin Slideshow

»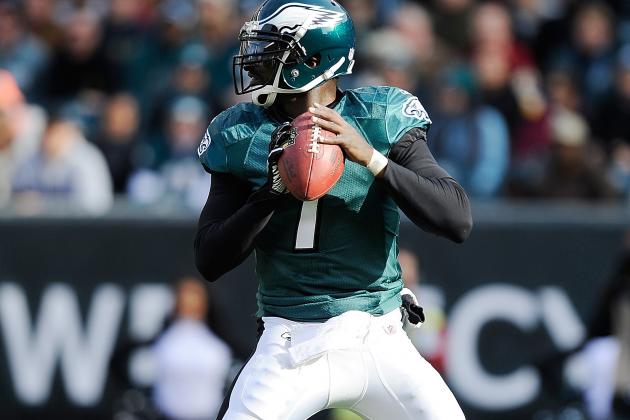 Patrick McDermott/Getty Images

Besides being the quarterback of the football team, one could make a case that no single player has a greater variance than Michael Vick.
The Philadelphia Eagles could be blessed enough to have the Vick that took over as the starting quarterback in 2010 and played like an MVP candidate, or they could have the player that struggled immensely in 2011 while also missing time due to injuries.
The Eagles don't have a solid backup quarterback behind Vick, as Mike Kafka has played poorly in limited opportunities to show management what he has, and Nick Foles probably isn't ready to take over yet.
That's why it is so imperative that Vick stay healthy for all 16 games. Considering his injury history since being drafted in 2001, that's probably not going to happen.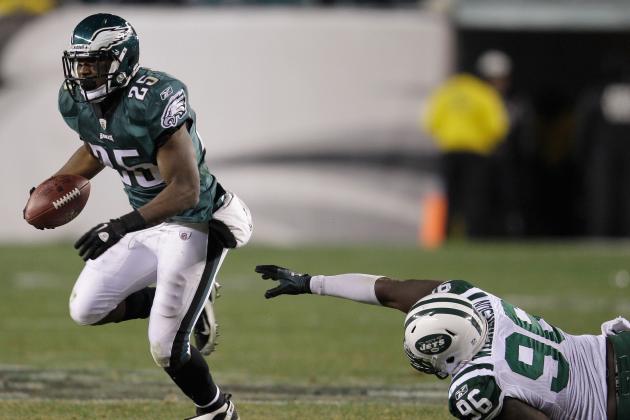 Rob Carr/Getty Images

The Philadelphia Eagles have themselves arguably the best running back they've ever had, and he's coming off the best year of his career.
That was enough that the organization inked LeSean McCoy to a five-year contract extension that will keep him in an Eagles uniform through the prime of his career. The success of Michael Vick and the explosive offense is extremely dependent upon McCoy. He can run well and catch passes out of the backfield, and he has stayed remarkably healthy during his brief NFL career.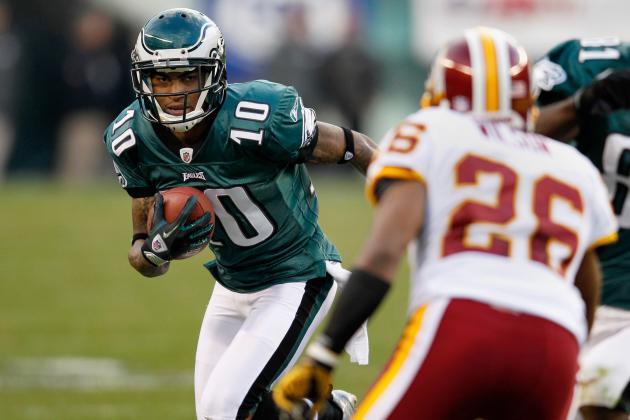 Rob Carr/Getty Images

The Philadelphia Eagles are a completely different team with DeSean Jackson than they are without him.
Jackson has blazing speed that makes him too much for any one defensive back to cover, and that forces the opposing safeties to play deep enough in the field that players like Jeremy Maclin, Brent Celek and LeSean McCoy can get their fair share of catches.
Jackson is undersized, and he's not adept at going across the middle—if a safety hits him, it could force him to miss several games, and that can't happen for the Eagles to be as good as they can next season.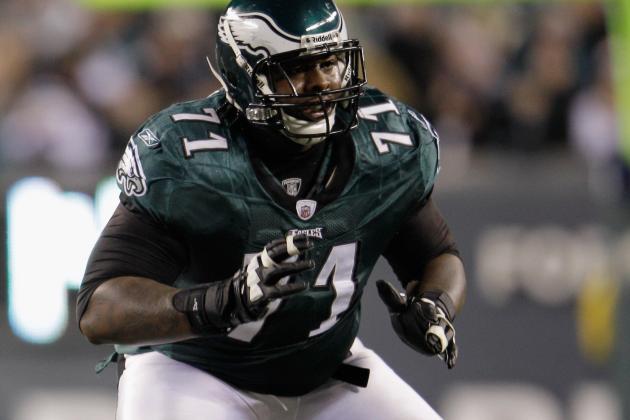 Rob Carr/Getty Images

I know, Jason Peters is already injured, and that's a big problem.
Peters is probably No. 2 on the list of players who absolutely cannot get injured, behind just Michael Vick. He is a tremendous offensive tackle coming off a career year, and he is outstanding as both a run-blocker and pass-blocker.
Peters' injury means the Philadelphia Eagles will have to go with Demetress Bell at left tackle, and Bell has struggled with injuries in two of his three NFL seasons. That means the Eagles could be down to King Dunlap if Bell gets hurt, and that spells big trouble for Vick and McCoy.
It's the Peters injury that I ultimately think will cost the Eagles a Super Bowl run.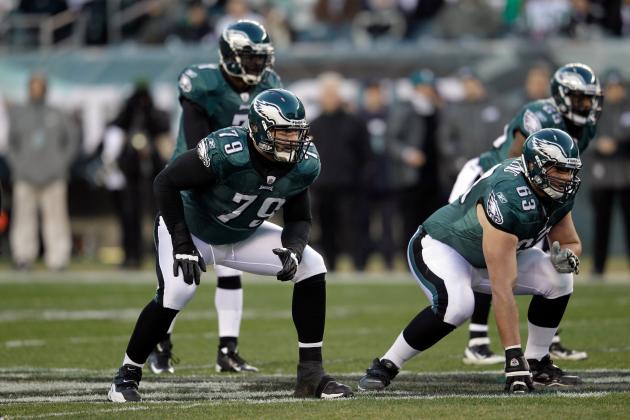 Rob Carr/Getty Images

The Philadelphia Eagles learned the true value of Todd Herremans last year when they moved him to right tackle before the season—he thrived in year one, protecting Michael Vick's blind side.
Herremans had always been a left guard, but he excelled at tackle in both the running and passing game, also filling in admirably when Jason Peters missed a start at left tackle. Herremans is a Pro Bowler whether the league has officially recognized him or not, and the Eagles offense really needs him to suit up for all 16 games, especially with Peters hurt this year.