2012 Summer Olympics: Why Missy Franklin Should Feel Optimistic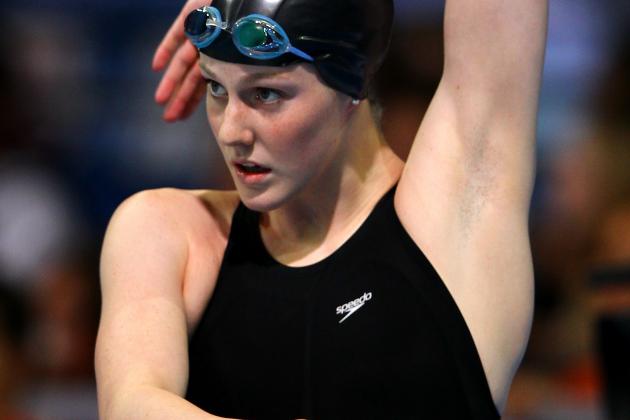 Al Bello/Getty Images

At the ripe young age of 17, Missy Franklin will have every set of eyes on her as she tries to medal in seven different events in London.
The amount of pressure she'll have on her is something that most of us never have or will experience in our lifetimes.
Sure, it is certainly a lot for a high school student to handle, but here are three reasons why Missy Franklin should feel optimistic about her chances heading into London 2012.
Begin Slideshow

»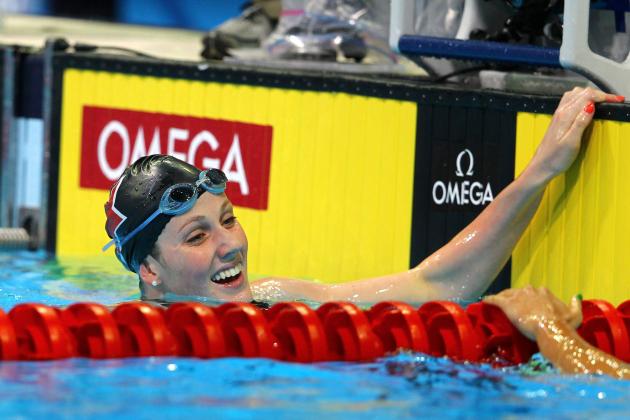 Al Bello/Getty Images

Entering the U.S. Olympic Trials last month, some were worried about how the weight of the Olympics might affect someone as young as Franklin.
However, the Colorado native quickly cast any doubts aside by qualifying for four individual events and three other relay races.
Seven races for a 17-year-old you ask?!
About that, Franklin isn't exactly your normal 17-year-old.
Sure, she may still go to prom like the rest of us, but her performance at Trials showed the special talent that this teen possesses.
There's reasons why she is being called the next Michael Phelps, not exactly something you hear everyday.
Let's put it this way, at 17, I was worried about what I was doing Friday night and getting that cute girl I drove to school with to go on a date with me.
It meant the world to me, but I didn't have millions watching, and I wasn't being compared to the soon-to-be most decorated Olympian ever.
The pressure would be too much for most to handle but not for swimming's next big thing.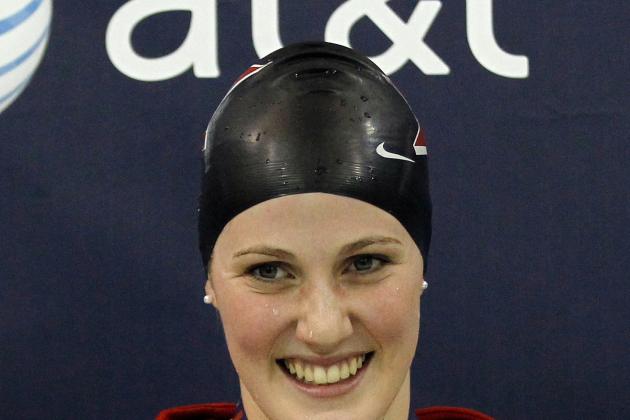 Streeter Lecka/Getty Images

While she has never actually competed in the Olympics, Franklin has now competed in a pair of Olympic trials.
That's more than most people her age can say, and the experience of competing in big-time races will only help her in London.
She knows what it takes to win, and having been there before aids the quest to become an Olympic gold medalist.
Over and over, we have seen teenagers, who were previously unknown commodities outside of their respective sport, rise to stardom with the whole world watching.
Heck, it's practically become a ritual that a teen captures our collective hearts for two weeks during the Olympic Games as he/she amazes us more and more with their every move.
Franklin is poised to become that star; she won't be fazed by the bright lights of the Games.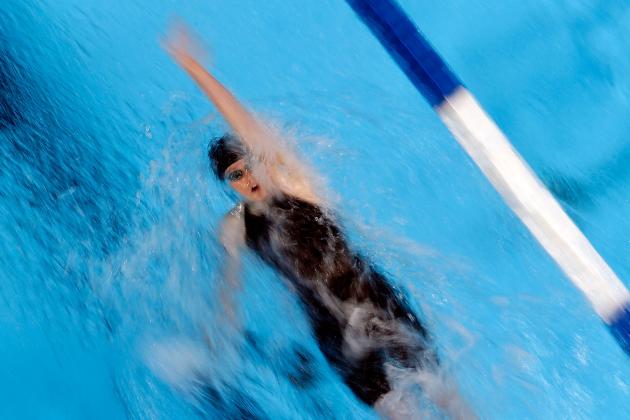 Jamie Squire/Getty Images

Seriously, how many 17-year-olds can truthfully say they are the world's best at something?
Yes, I'm well aware that just about every teen has bellowed "I'm the greatest" at the top of their lungs after a big accomplishment, but Missy Franklin actually is the world's best backstroker.
According to FINA.org, Franklin is the world's fastest 100-meter backstroke competitor and is the favorite to win the race in London.
Her times should give this Colorado native enough confidence to take home the gold in both the 100- and 200-meter backstroke events, where she's the favorite as well.
While I'm not quite sure how attainable seven gold medals is, I can promise you one thing: It is going to be a treat to be able to watch Missy Franklin burst onto the global scene on our television sets over the next three weeks.