US Olympic Gymnastics Team 2012: Where Team USA Will Get Gold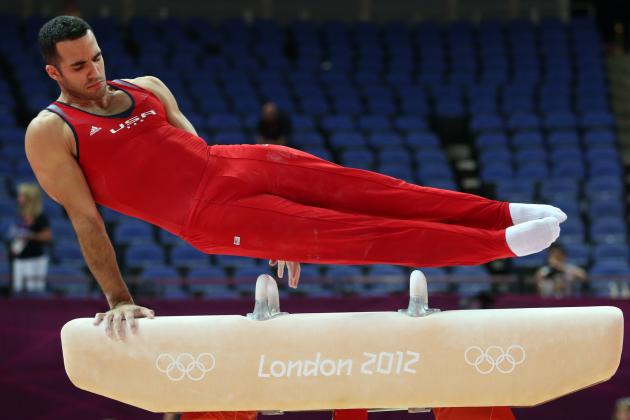 Ronald Martinez/Getty Images

Gymnastics isn't a glamour sport like basketball, but it is among the most difficult we will see in London. Team USA will have its work cut out for it if it hopes to bring home any gold medals in the very crowded field.
Luckily, the Americans are loaded with talent. They will at least compete for medals in almost every event and should give a great showing at the Olympic Games. Here are the four gold medals I expect Team USA to win.
Begin Slideshow

»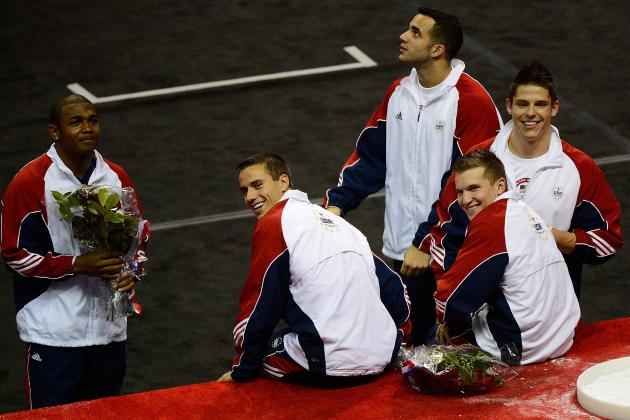 Ronald Martinez/Getty Images

Call me a homer if you'd like, but I prefer the word patriot. I think the American men's gymnastic team has a real chance to bring home the gold.
A gold medal would end a 28-year drought for Team USA in this event, so obviously it's not going to be easy.
But this year's group looks particularly strong. In 2008 a very young American team took home the bronze in Beijing when most didn't expect them to medal. That team is back and better than ever.
Their stock has stayed high ever since with a fourth-place finish at the 2010 world championship and third in the 2011. Strong showings by many Americans at the recent Visa Championships only cemented their place as a true contender.
So maybe Team USA isn't the favorite in this event. They weren't the favorites in hockey in 1980 either, but we all know how that turned out. This is a very talented group that has been on the rise since their performance in Beijing.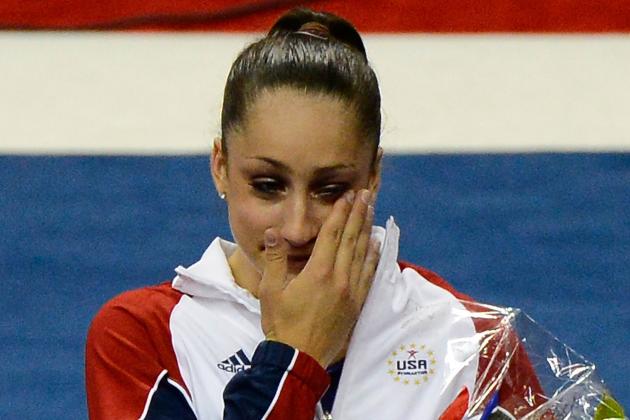 Ronald Martinez/Getty Images

Unlike the American men, Team USA's women seem like the early favorite to take home the gold. They are simply loaded with talented.
They won the 2011 world championship in Tokyo, beating defending champion Russia by over four points.
Team USA is led by Jordyn Wieber who is considered by most to be the world's best female gymnast. Teammates Gabby Douglas and Alexandra Raisman aren't far behind. The team is rounded out by solid depth and specialists of every order.
The bottom line is that it would take a pretty big upset for Team USA not to win this event. They're simply too talented. Expect them to bring home the gold here.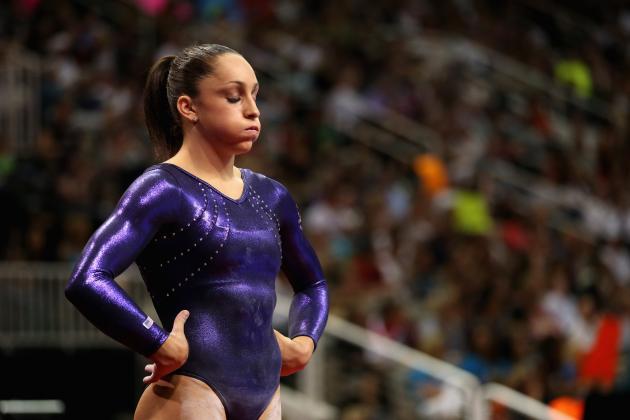 Ezra Shaw/Getty Images

It almost seems too easy to predict that the best gymnast in the world will win a gold medal, but crazy things tend to happen at the Olympics.
While Wieber is the all-around world champion, no world champion has won a gold medal in the event since Lilia Podkopayeva in 1996.
Wieber still seems like the clear favorite to win this event. Even if she doesn't win, this article is about which events Team USA will win, not Wieber. Next in line should be teammate Gabby Douglas.
Between Douglas and Wieber it seems like a near impossibility that Team USA doesn't get a gold medal here. Russian Viktoria Komova will give them all they can handle, but simply by playing the odds, Team USA has the favorite and two of the top three competitors in the field. They should win this one.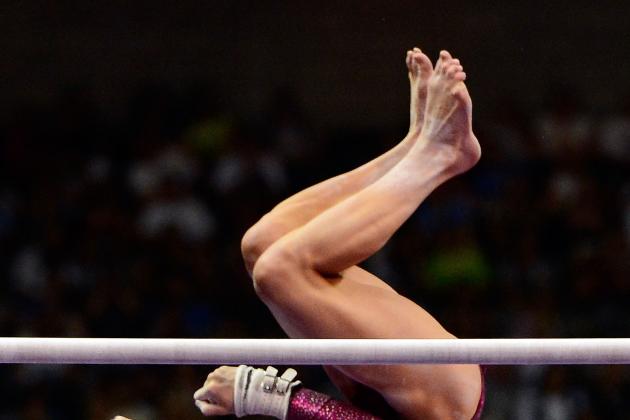 Ronald Martinez/Getty Images

While the field for 2012's women's vault definitely isn't star-studded, it does set up nicely for an American win.
McKayla Maroney, the 2011 world vault champion, looks like one of the early favorites in this event. And why shouldn't she be? She's young, talented and extremely skilled.
The bigger story here is who won't be participating. 2010 champ Alicia Sacramone didn't make the cut. She would have been among Maroney's biggest competitors.
Also, keep an eye out for German Oksana Chusovitina. She took home the bronze in 2008, and at age 37 actually owns a gold medal (from 1992) that came before Maroney was even born. It's rare for women of that age to win medals, but it would make a great story. In the end though, Maroney should take this one.