Oscar: 5 Thing You Need to Know About Chelsea's Newest Signing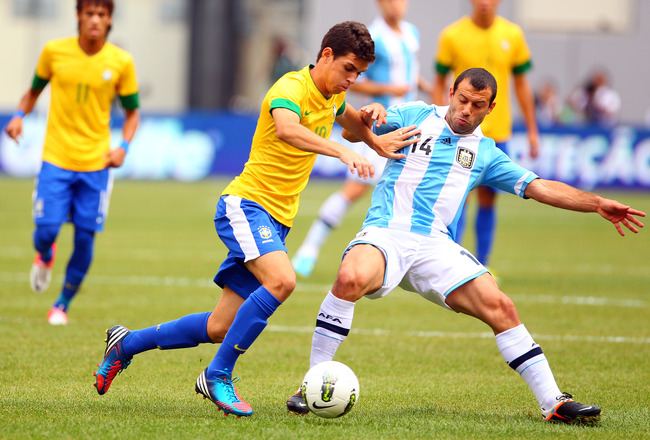 Rich Schultz/Getty Images
Chelsea have officially signed Brazilian starlet Oscar, per the club's official website.
The creative midfielder will now join up with Chelsea later this summer, with great things sure to come. He has proven himself at every possible level of Brazilian football and now he's ready to join one of the best leagues in the world.
Before he comes to Chelsea, everyone should know a few things about him. Here are some of his greatest accomplishments and what they mean for his time in London.
Only 20 Years Old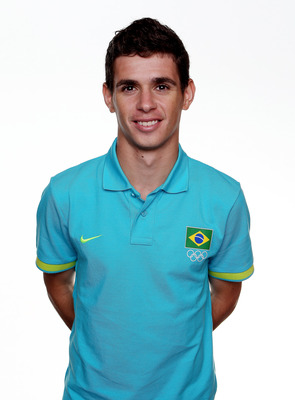 Scott Heavey/Getty Images
As many great things are said about Oscar, he is still only 20 years old.
While you can't hold his youth against him, it's important to realize that he has some growing up to do. With that said, he will be a great player for many years to come. Brazil has some great young talent right now, and Oscar is an important piece of that talent.
At Chelsea, though, he will be part of another youth movement. The Blues are trying to get younger and quicker, which are two things Oscar brings to the table.
From Sao Paulo Youth System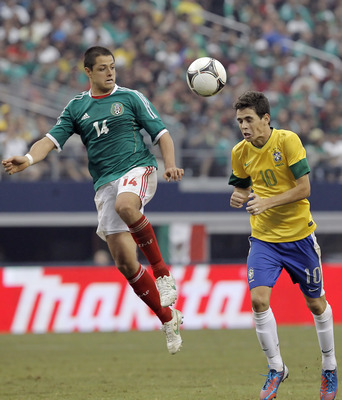 Brandon Wade/Getty Images
Sao Paulo is one of the top clubs in Brazil's history.
Oscar has come from their youth system, which is the same system that produced all-time greats like Cafu and Kaka. Oscar might not be as great as them, but he certainly could have a similarly successful career.
Sao Paulo has a good track record with young players. Someday, Oscar could be added to the list of greats that came from the youth ranks.
Succeeded at Every Level of Brazilian Football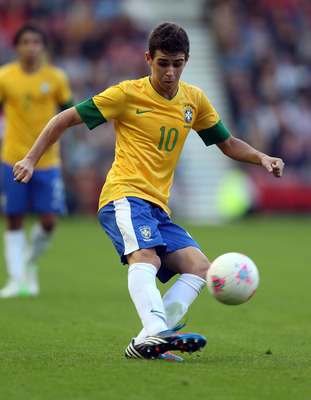 Julian Finney/Getty Images
Oscar has been climbing the ranks of Brazil's international system since the Under-15 level.
He has already made six caps for the senior team and he scored his first career senior-team goal against Argentina in June. Even though Brazil lost 4-3 because of a Lionel Messi hat trick, Oscar was still a bright spot in the match.
He's clever with the ball, but he can finish when necessary. Finishing is essential at the top level and Oscar will need to demonstrate that skill from the beginning.
Hat Trick in World Cup Final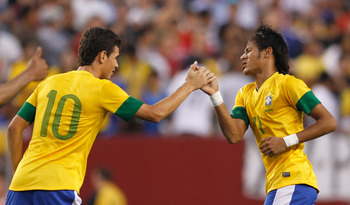 Rob Carr/Getty Images
It wasn't the senior World Cup, but Oscar still scored a hat trick in a final.
At last year's U-20 World Cup, the Brazilian No. 10 scored three goals in an extra-time victory over Portugal. It was the first time in the competition's history that a player had scored three goals in a final.
On the biggest stage of his career, Oscar played the best game of his career. That tells a lot about him.
Playing in Olympics
Brazil has never won an Olympic gold medal.
Oscar has an opportunity to change that. He, along with other stars, are set on winning the gold medal in London. If Oscar plays a big role on a gold-medal winning side, it would be the perfect welcoming party to Chelsea.
He will already have made a name for himself in the city he's moving to. Oscar is a sensational player and it would be great for him to prove that in London this summer.
Keep Reading

Chelsea: Like this team?