The 2012 London Olympics are only a couple days away now—meaning we are only a couple of days away from the commencement of the Olympic football tournament.
Brazil enter the competition as one of the favorites to land the gold medal despite having never won the Olympic campaign before. They'll be hungry, determined and will no doubt prove why they are considered one of the best football nations on the planet.
Their squad is seemingly one of the strongest in the competition, and will kick off its campaign on Thursday at the Millennium Stadium in Cardiff, where they'll take on Egypt in their opening group match.
Let's take a look how the Brazilian Olympic team are likely to lineup for that match.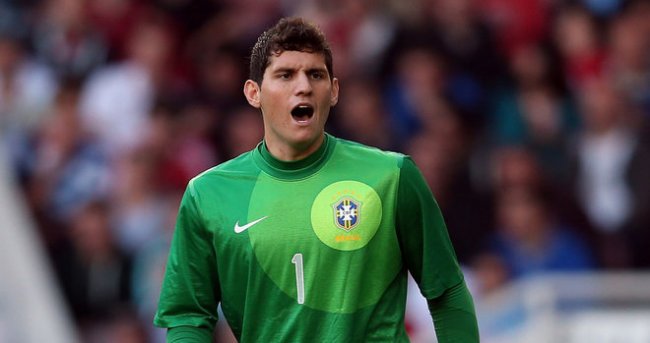 Neto (GK)
In breaking news, Brazil's starting goalkeeper Rafael has been ruled out of the Olympic campaign after picking up an injury on Monday.
According to The Washington Post, the 22-year-old goalkeeper injured himself when reaching for a high ball crossed into the box, colliding with a practice dummy and injuring his arm.
Neto will therefore become Brazil's starting goalkeeper for the tournament, despite the fact he is only the reserve goalkeeper for current club Fiorentina, with 19-year-old AC Milan goalkeeper Gabriel brought into the squad as cover.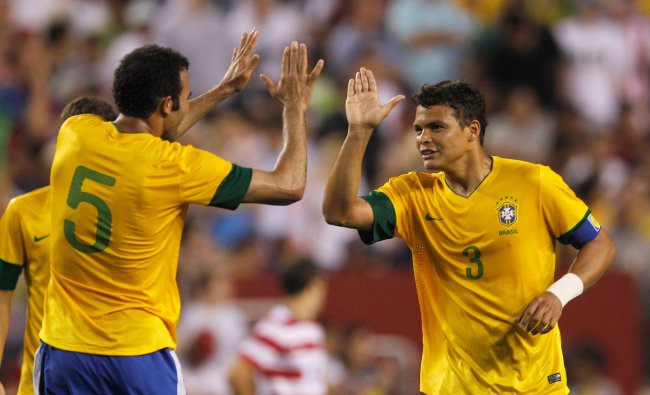 Rob Carr/Getty Images
Marcelo (LB) — Juan Jesus (LCB) — Thiago Silva (RCB) — Danilo (RB)
Brazil's backline against Egypt will be exactly the same as the one we saw against Great Britain less than a week ago, with the likes of Thiago Silva and Marcelo to lead strongly and effectively from the back.
Both were solid against Great Britain, as indeed they were for their respective clubs throughout the regular season and, for me, could be a huge telling point in Brazil's Olympic chance. They have a plethora of attacking options available, but their defense is just as solid—if not more so—and should provide an excellent platform to build on right throughout the campaign.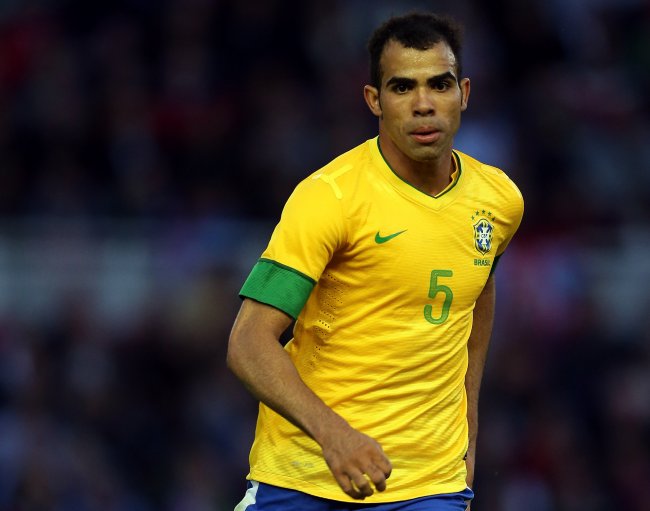 Julian Finney/Getty Images
Romulo (LDM) — Sandro (RDM)
The Brazilian national team have basically used the same formation for as long as I can remember, and will line up in the 4-2-3-1 formation against Egypt in their opening Olympic clash. Both Romulo and Sandro will be their starting defensive midfielders.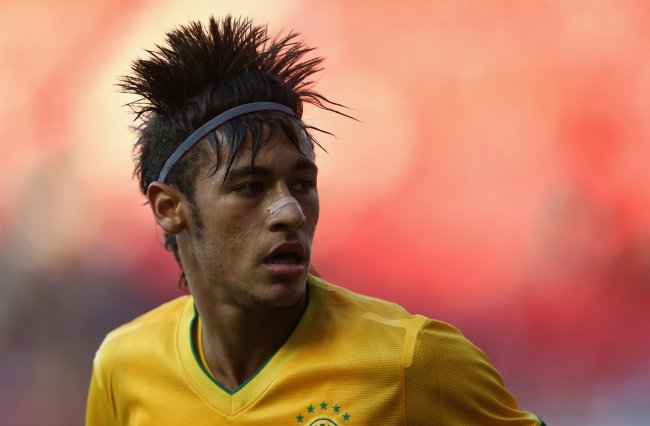 Julian Finney/Getty Images
Neymar (LF) — Oscar (CAM) — Hulk (RF)
Now we start to get into the exciting players—the names we know and love and are desperately waiting to see in the 2012 London Olympics.
Expect Neymar to start out on the left-wing against Egypt, though he could be used up front for Brazil as he was in their recent match against Great Britain.
Chelsea transfer target and Internacional midfielder Oscar also gets the nod for me—most likely ahead of Ganso—as the two battle for the attacking midfield position throughout the Olympics.
And the inclusion of Hulk out on the right-wing is an absolute no-brainer. One of the three over-age selections for the Olympics, Hulk's experience and skills that he brings to the Brazil team will be of huge assistance, as coach Mano Menezes recently stated via BBC Sport.
"He brings a lot of strength to the team. His experience will be important in big matches, as well as his great ability to be decisive..."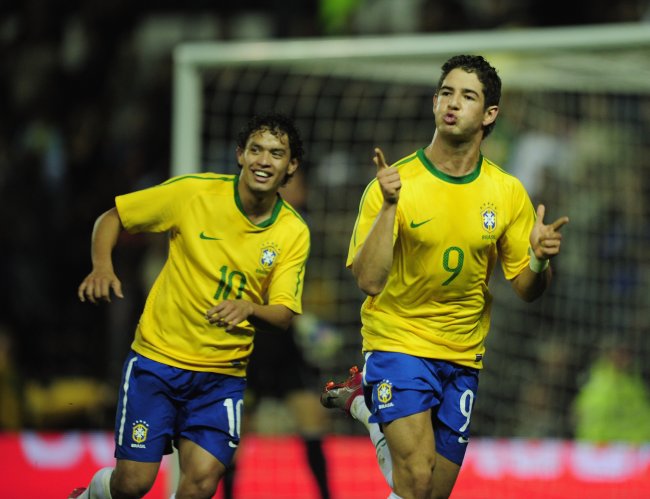 Shaun Botterill/Getty Images
Alexandre Pato (ST)
The inclusion of Pato as the striker in this Brazilian lineup depends greatly on whether Neymar is used as the front-man or as the left forward. I expect Brazil to start against Egypt in this formation and in positions with which they are most comfortable given they will want to kick off their campaign in a solid style, and will therefore start Neymar on the wing.
Pato will do battle with Leandro Damiao for the striker's position throughout the Olympics, but I expect Pato to win the nod for the starting position. The AC Milan striker is just too good and too strong, though if he does struggle with fitness and injury, expect Damiao to slot in as a natural replacement.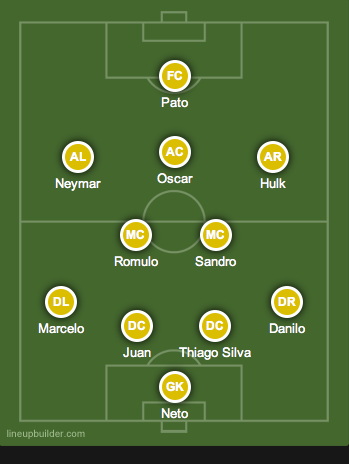 Conclusion
As you can see, this is the starting lineup I think will start for Brazil against Egypt. My one question is about Neymar, and whether he will start on the left or up front.
If on the left, this formation is likely to be seen, but if he starts up front, he will probably replace Pato and Lucas Moura may replace him out on the left.
That's just my thoughts. I would love to hear who you think will start for Brazil in their opening match against Egypt for the 2012 London Olympics.
Follow me on Twitter: Follow @dantalintyre