5 Reasons the Detroit Red Wings Are Still a Premiere NHL Franchise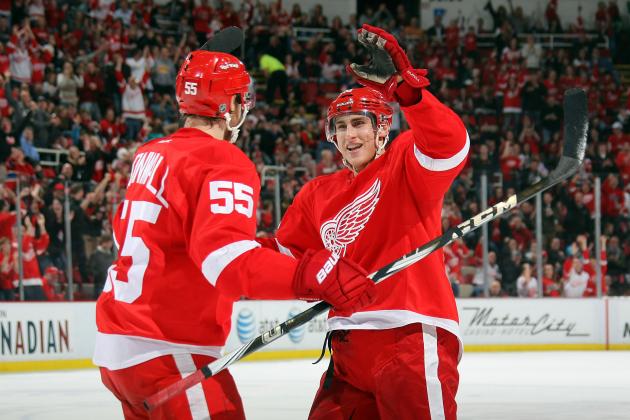 Dave Sandford/Getty Images

Any Detroit Red Wings fan, or hockey fan for that matter, who has been casually following this offseason will tell you that the Red Wings "brass" has not lived up to expectations in terms of replacing the talent that has departed (Brad Stuart, Nick Lidstrom, Jiri Hudler).
But as far as Red Wings GM Ken Holland is concerned, Yahoo Sports writer Greg Wyshynski writes that this criticism might be "premature."
Regardless of whether the criticism for lack of blockbuster moves this offseason is justified, the Red Wings still have plenty to offer perspective free agents.
Here are five reasons why Detroit remains a premiere franchise and top free-agent destination.
Begin Slideshow

»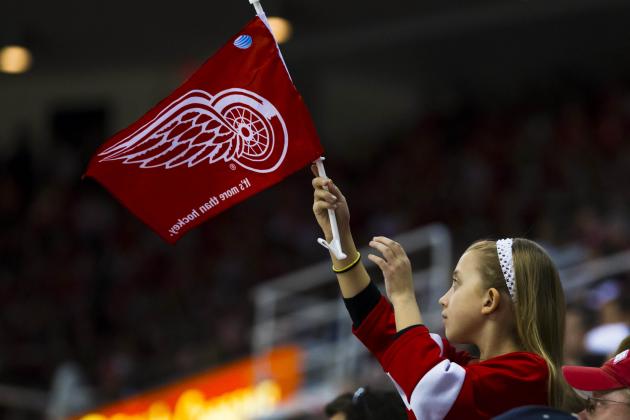 Rick Osentoski-US PRESSWIRE

From the octopus to the wing nut, Detroit Red Wings fans and their traditions are among the best in the league.
There's nothing like walking into an arena where fans actually show up for and get into games. Whether it's the regular season or playoffs, Detroit fans are some of the best.
Red Wings fans are some of the most boisterous in the NHL and won't hesitate to let their team and management know how they feel about the team's performance.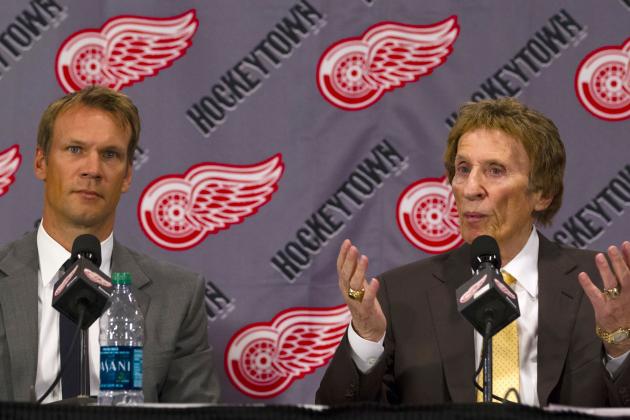 Rick Osentoski-US PRESSWIRE

Mike Ilitch is one of the most beloved owners in the League and is not shy about about making appearances at his team's events (he owns the Detroit Tigers and the Red Wings) and making his players feel like they are part of a family.
Ilitch (currently valued at $2.4 billion by Forbes) is not shy about giving out money to players either, and this ability to spend the big bucks can be a deciding factor in free agency.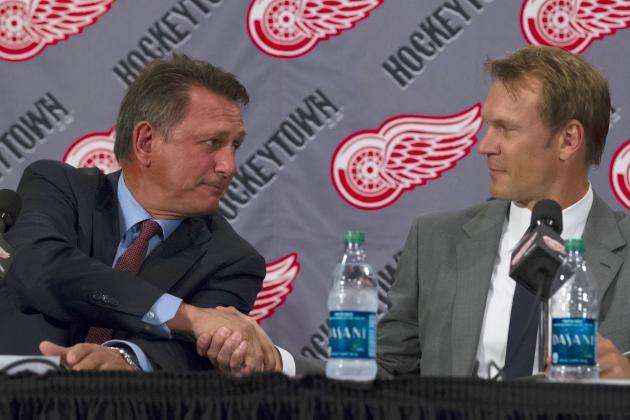 Rick Osentoski-US PRESSWIRE

Ken Holland is one of the best general managers in the league.
But he isn't the only great member of the Red Wings "brass." Holland is flanked by people such as assistant GM Jim Nill and Red Wings' European Scouting Director Hakan Andersson.
The Red Wings have several former NHL players working for them such as Hall of Famer Chris Chelios, Kirk Maltby, Kris Draper and (soon-to-be Hall of Famer) Nick Lidstrom.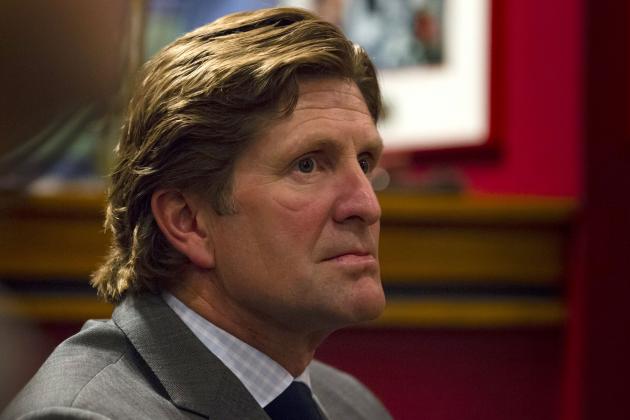 Rick Osentoski-US PRESSWIRE

This man hardly ever smiles, but when he does, you know his team has done something special.
Mike Babcock has won a Stanley Cup in 2008 and was one win short of repeating in 2009. He also has an Olympic gold medal to his credit as the head coach of Team Canada in the 2010 Winter Games.
Babcock strives to bring the best out of his players and doesn't really need to say much to the public behind his stern look that turns into a smirk every once in a while.
He has had the benefit of Nick Lidstrom playing on his team and will need to find other players to step in and fill the leadership void left by Lidstrom's retirement.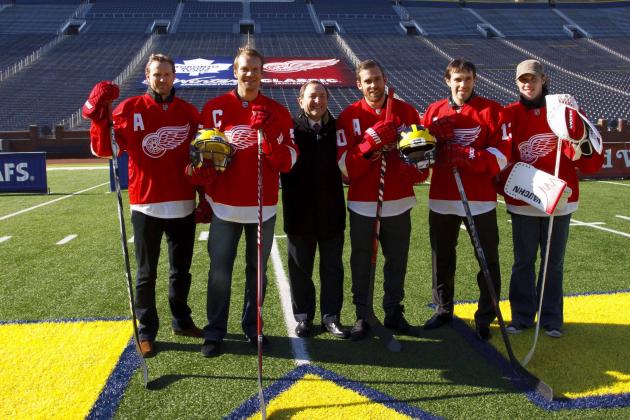 Rick Osentoski-US PRESSWIRE

Nothing against non-original six teams, but there's an unbelievable history behind the original six franchises. For this reason, original six teams such as the New York Rangers and the Detroit Red Wings have come up in the past when discussing possible free-agent destinations.
There's just an aura about playing for an original six team that makes it that much more desirable, and this aura cannot be measured in words, but simply is listed as an "x" factor.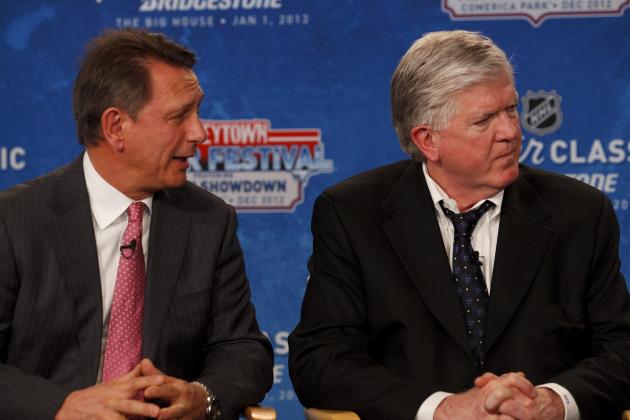 Rick Osentoski-US PRESSWIRE

As a Red Wings fan, turned objective columnist, I can't sit here and pretend that everything is alright, because right now, nothing is alright.
The Red Wings became younger this offseason but also lost a significant amount of talent with the retirement of Nick Lidstrom and significant departures of Brad Stuart and Jiri Hudler.
Detroit's offseason signings of Jonas Gustavsson, Mikael Samuelsson and Jordin Tootoo have not and cannot make up for the top-four defenseman and the top-six scoring forward whom Detroit really needed but did not get this offseason.
This apparent lack of talent (after the inability to bring in big-name talents like Suter, Parise, Weber and Nash) will bring about a a true test to Ken Holland's skill as a general manager this offseason.
Will Holland be able to work things out for the Red Wings during this offseason, or will Detroit fans have to wait for another pre-trade deadline deal to go down to give the Red Wings a boost, as they head for the home stretch of the season.
For more article updates, Follow @isaacesmith91